May 16th, 2020
13 Lives is one of the more intriguing newcomers currently on the market, not just in terms of the categories it produces products for, but with marketing and branding. The creative company has now announced its next new supplement, which sees it take on one of the most popular categories out there, and as per usual, with another eye-catching label design.
The pre-workout 'Steamfunk' is the upcoming product from 13 Lives, and it is formulated to deliver a variety of benefits, for a complete experience. The supplement includes ingredients for increased energy, enhanced mental focus, improved performance, and better muscle pumps; as mentioned, aiming to cover users from every angle when it comes to effects.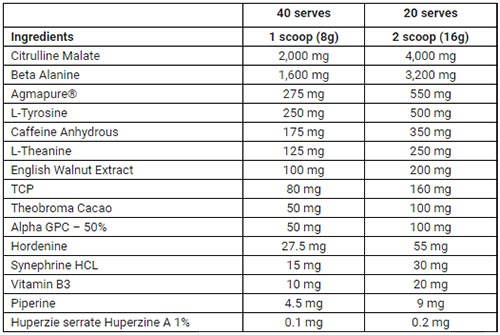 For energy and focus, which are areas of the supplement 13 Lives has put a good amount of effort into, Steamfunk has 350mg of caffeine, half a gram of tyrosine, 100mg of alpha-GPC, and 200mg of English walnut. There are also a few ingredients for performance and pumps with 3.2g of the common beta-alanine, 4g of citrulline malate, and 550mg of Agmapure agmatine.
13 Lives is an Australian supplement company, although for Steamfunk, it has teamed up with a dedicated distributor to organize a more international launch. The product is going to be available for purchase in Australia somewhere around the middle of next month, with the US also due to get it in June, closer to the end of the month, thanks to the brand's distribution partner.
Steamfunk will be hitting shelves and supplement stores with four flavors to choose from in Raspberry, Strawberry Kiwi, Mango Passionfruit, and Watermelon Kiwi, and come with 40 regular or 20 full servings per tub.