The collagen category has seen an incredibly large number of new entries in the past year or so, from basic unflavored collagen powder through to complex formulas featuring more than just collagen. Boneafide Nutrition has just introduced its competitor for the category, and it has taken a more advanced approach, including several ingredients on top of collagen.
To support healthy hair, skin, nails, and joints, as well as provide anti-aging benefits, Boneafide Nutrition has packed its 'Advanced Collagen' with a 12g collagen blend. That blend is made up of hydrolyzed bovine collagen peptides and chicken bone broth collagen for the usual type I and II collagen.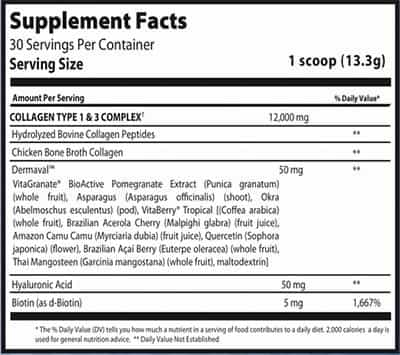 Alongside that blend of collagen, Boneafide Nutrition's Advanced Collagen has 5mg of biotin and 50mg of hyaluronic acid. There is also 50mg of the Dermaval blend, including various fruits and vegetables such as asparagus, camu camu, and acai berry. The brand has thrown it in to further the supplement's beauty benefits for better skin elasticity and firmness.
You can now pre-order Advanced Collagen from Boneafide Nutrition's online store for shipping sometime soon at $39.99 for a full 30 serving tub. Like many other collagen products, Boneafide has made its competitor an unflavored, seamlessly mix with shakes and smoothies, or even bake and cook with.