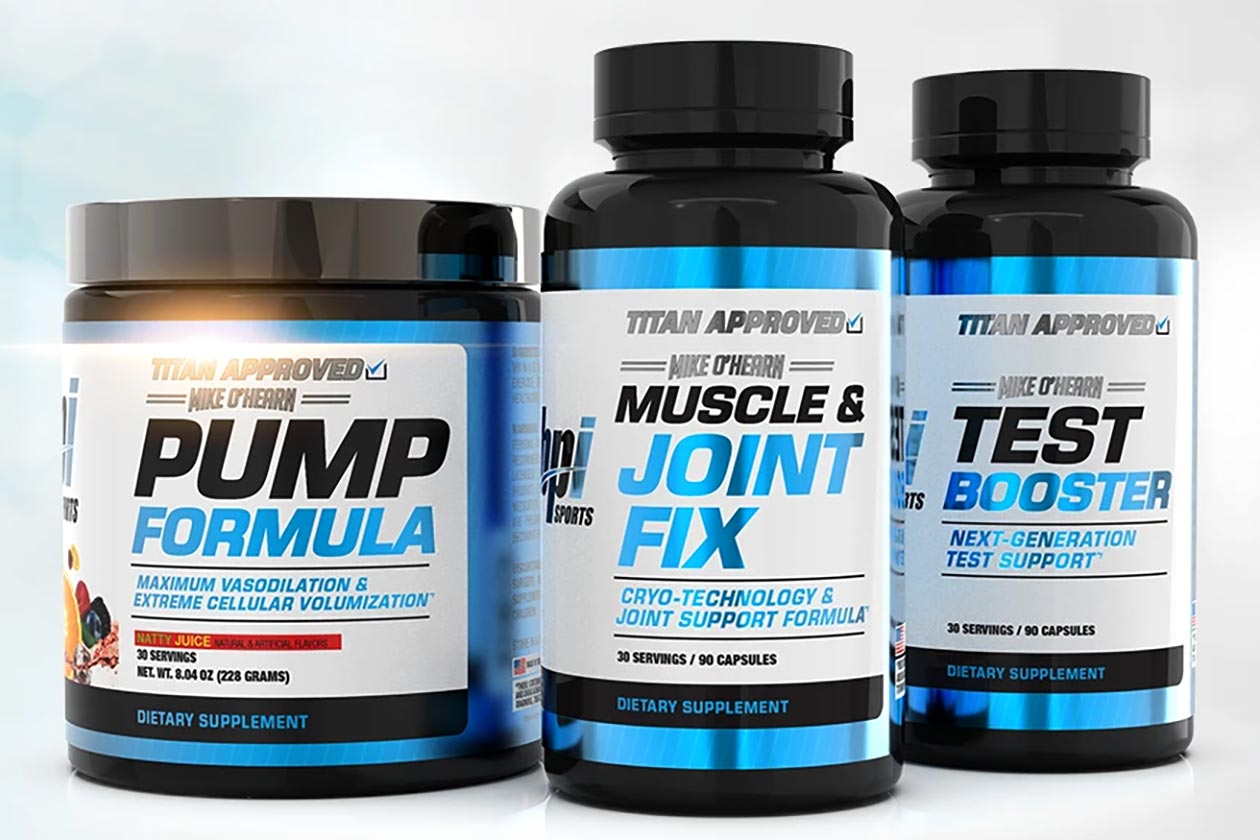 It was only two months ago that BPI Sports welcomed the fitness celebrity Mike O'Hearn, also known as the Titan, to its team. The supplement company has now gone and introduced a new line of products in partnership with Mike O'Hearn. It is named the Titan Series and features four supplements, although it's not your typical mix of a pre-workout, protein, and amino.
BPI Sports and Mike O'Hearn's collaborative collection of products includes a caffeine-free pre-workout, a joint support formula, a testosterone booster, and finally, an anti-aging cream. The combination of categories brought together in the Titan Series is quite different, and as mentioned, it is far from the typical types of supplements we see in separate, spin-off series.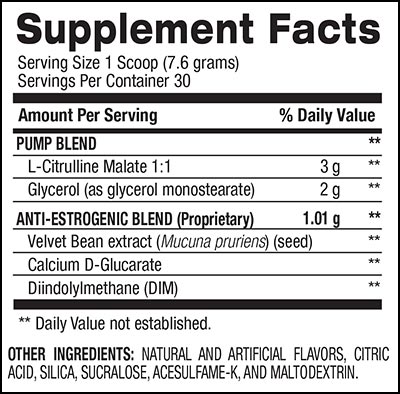 Each of the products in BPI Sports' new Titan Series can be purchased directly through its online store at bpisports.com. On the brand's website, all of the supplements are actually priced exactly the same, from the pre-workout 'Pump' through to the obviously named 'Anti-Aging Cream'. That across-the-board, consistent price is $39.99 for a full-size tub, bottle, or jar, depending on the product.
As for what each of the supplements in BPI Sports and Mike O'Hearn's Titan Series is formulated to do, their names explain the majority of their intentions. Pump (label above) is a stimulant-free pre-workout featuring two common ingredients to help with pumps, and three for anti-estrogen support. Next is the joint formula Muscle & Joint Fix built to support joints, improve recovery, and increase collagen production.
The final two products in the Titan Series include Test Booster (label above), which is of course, a testosterone boosting supplement packed with a non-transparent blend of fenugreek, ashwagandha, tribulus, bovine colostrum, and a few others. Last but not least is the BPI Sports' 'Anti-Aging Cream' promising to boost collagen production, help with cell regeneration, and give you younger-looking skin.