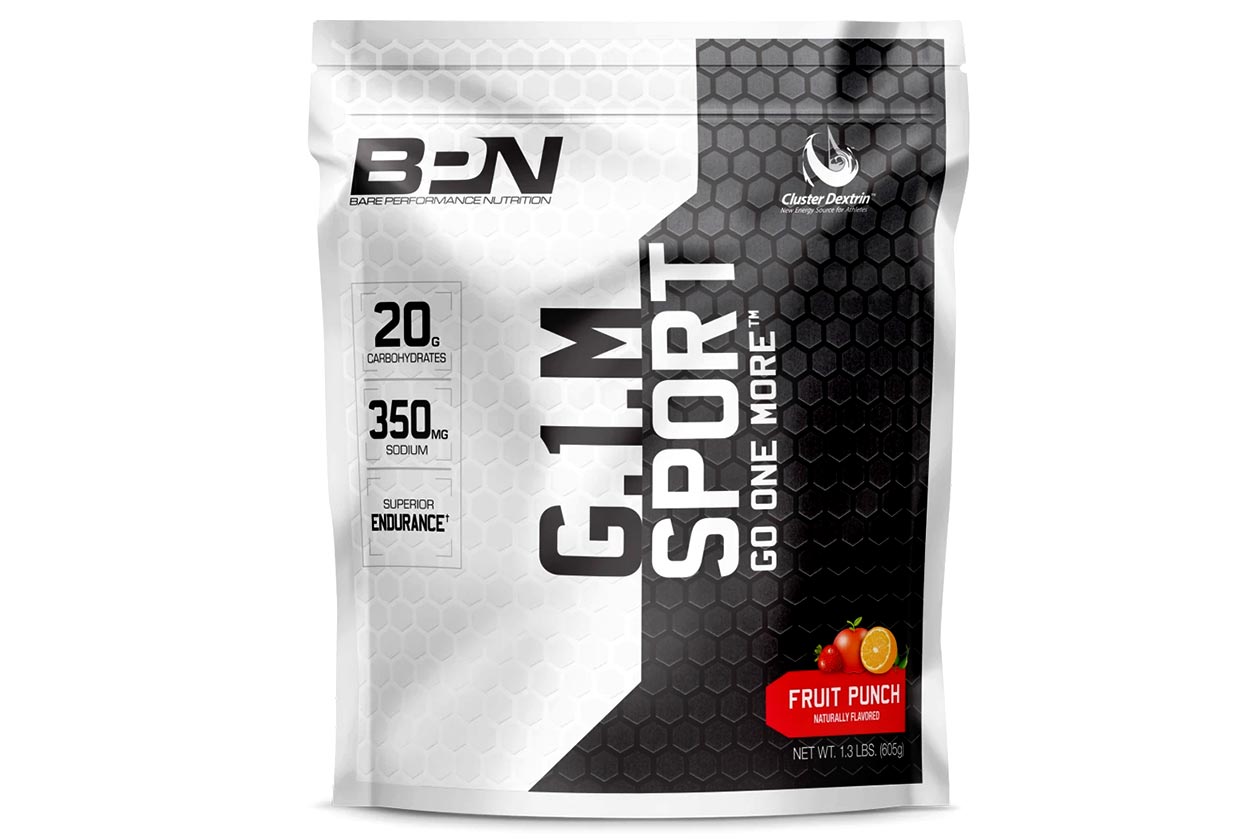 G.1.M Sport, which means 'Go One More', is the newest supplement from Bare Performance Nutrition, designed and formulated to support performance and endurance. The product features a straightforward but quality formula with Cluster Dextrin HBCD to provide 20g of carbohydrates per serving, and premium TRAACS electrolytes as well as pink Himalayan salt for hydration.
The idea behind G.1.M Sport comes from Bare Performance Nutrition's CEO, Nick Bare, and his need for a supplement combining a solid source of carbohydrates and electrolytes. While training for his first-ever Iron Man, he went looking for something to suit his needs but didn't quite find a solution, so he decided to create a performance product under his own brand, hence G.1.M Sport.
Bare Performance Nutrition's all-new supplements, made specifically for athletes to support endurance, is now available through its website with two tastes to choose from in Fruit Punch and Lemon Lime. G.1.M Sport carries a regular price of $39.99 when buying directly from the brand's online store with a total of 25 serving in each 1.3lb bag.