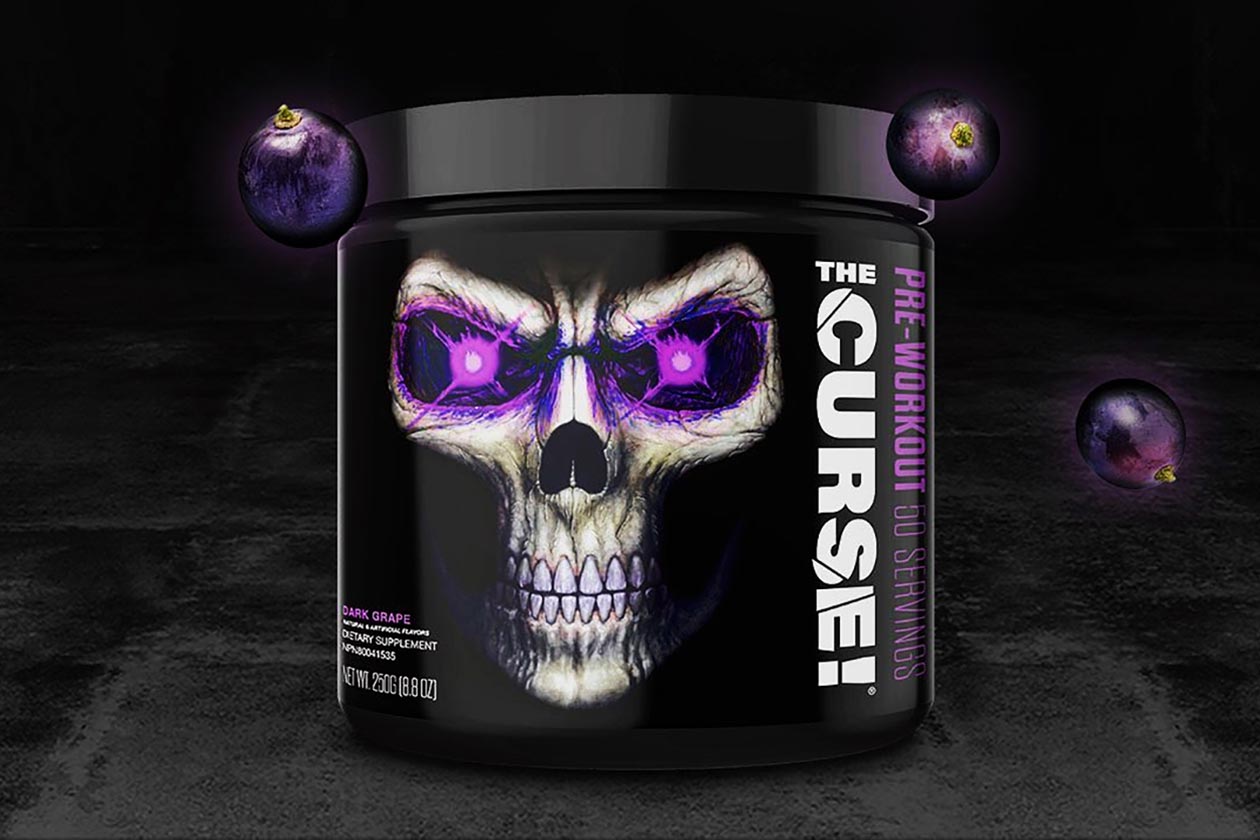 JNX Sports, previously known as Cobra Labs, has expanded its original pre-workout The Curse into a total of ten flavors. The new addition to the long-running supplement's menu is already available in several locations, such as the major online retailer Muscle & Strength, so some fans may have already come across it or even tried it.
The tenth flavor of JNX Sports pre-workout The Curse is the grape-based recipe Dark Grape, which comes with all of the supplement's usual ingredients for energy, focus, pumps, and performance. The option fits right in with the other fruit-based Curse flavors such as Lemon Rush, Green Apple Envy, Orange Mango, and Tropical Storm.
If you actually head to Muscle and Strength soon and grab JNX Sports new Dark Grape The Curse, or any of its flavors for that matter, you can save quite a bit of money. The retailer is currently running a sale where two full-size tubs cost $18.50 each, as opposed to $28.49 for one, and you can mix flavors, so they don't need to be the same.