May 4th, 2020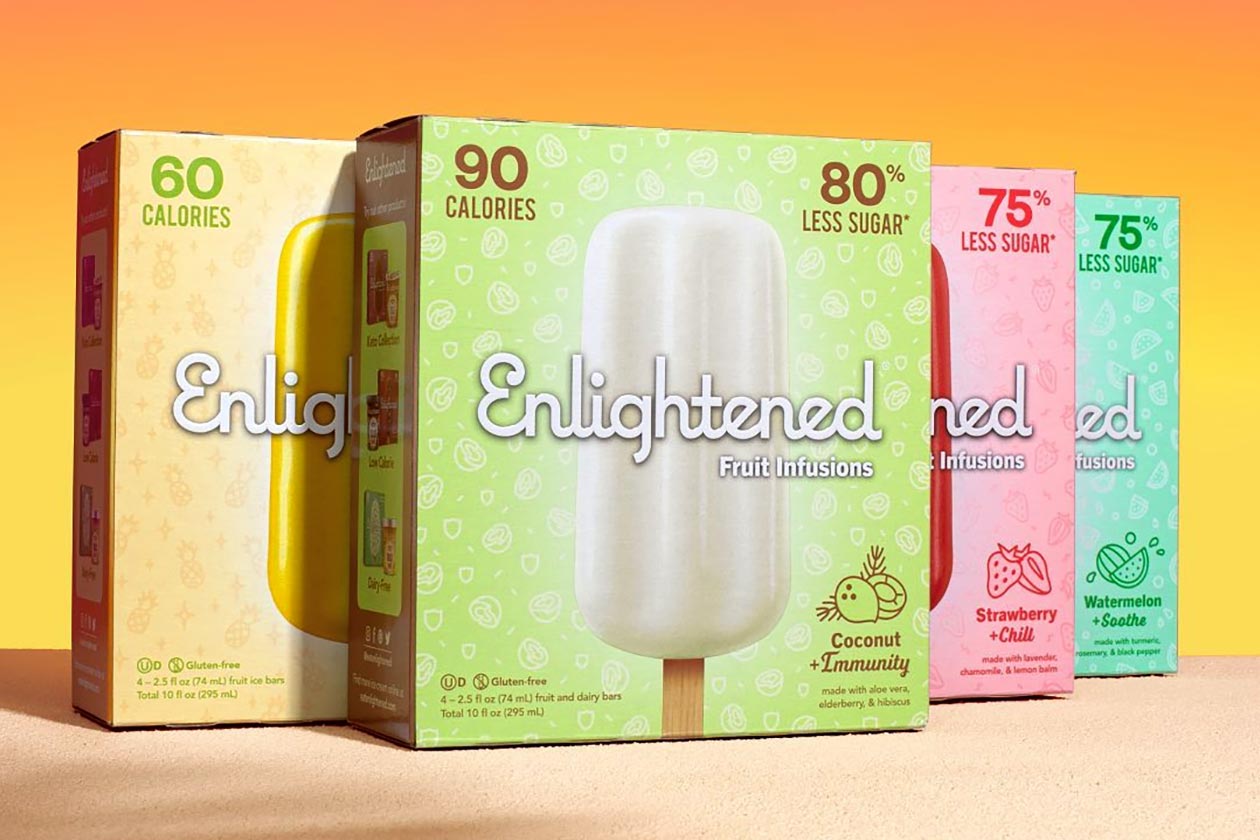 Fruit Infusions is a deliciously sweet new family of fruit bars from the frozen functional food company Enlightened. Not only is the product meant to taste great with significantly less sugar than your average fruit bar, but the highlights don't end there. The brand has also made each flavor of Fruit Infusions with real fruit and its own unique blend of adaptogens for a specific set of benefits.
Enlightened's Fruit Infusions comes in four flavors, including Strawberry with lavender, chamomile, and lemon balm to help you relax, and Pineapple featuring dandelion, ginger, and turmeric to support digestion. The other two are Coconut with elderberry, hibiscus, and aloe vera for immune health, and Watermelon infused with turmeric, black pepper, and rosemary to help with inflammation.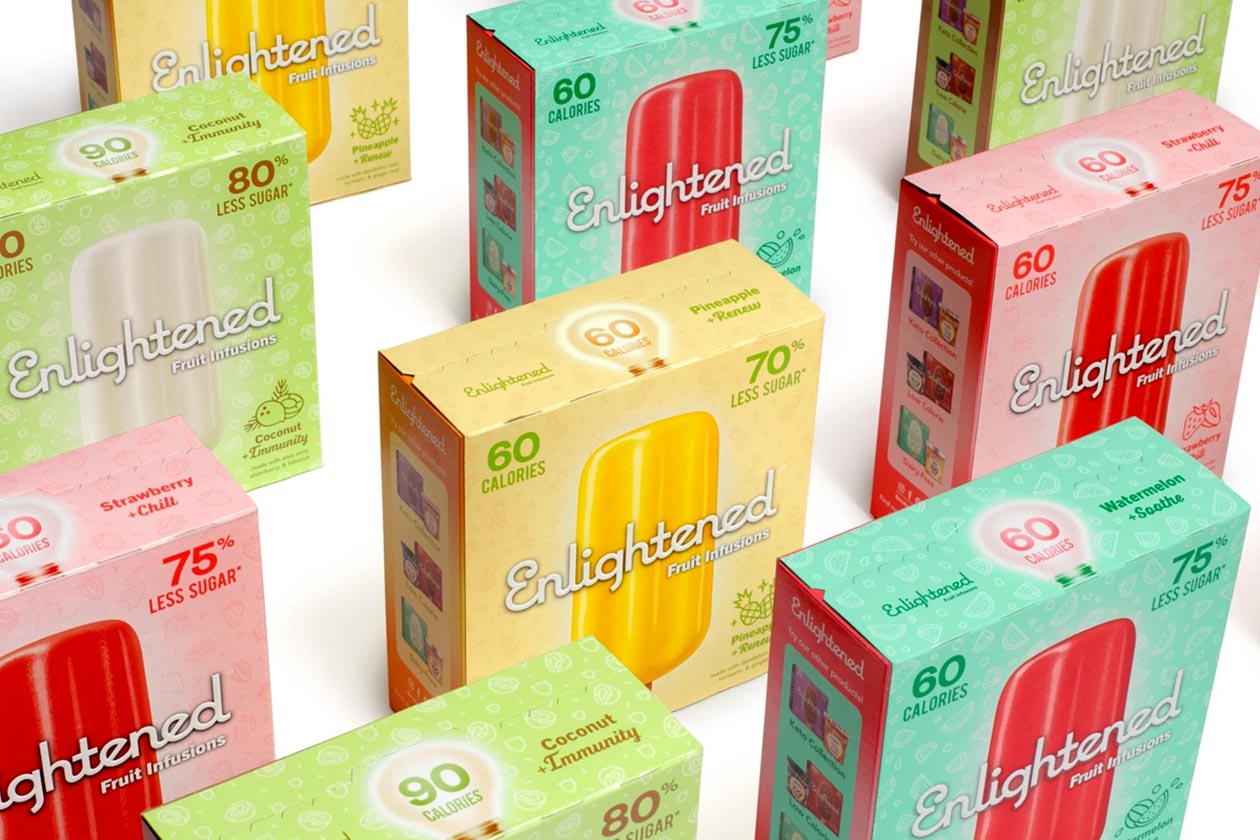 As for the nutrition in Enlightened Fruit Infusions, as mentioned, they're much lighter than your traditional fruit bar. All four flavors have zero fat except for Coconut, which has 4.5g, just 3 to 5g of sugar, and 6 to 9g of net carbohydrates. The calorie counts are almost the same for all flavors except for the Coconut flavor again with a light 60 calories and 50% more in Coconut at 90 calories.
Enlightened is going to be making its creative new Fruit Infusions fruit bars available to order through its online store very soon in boxes of four. If you actually head to the website today to be notified on their arrival, you'll also get an exclusive coupon code for additional discount on launch.