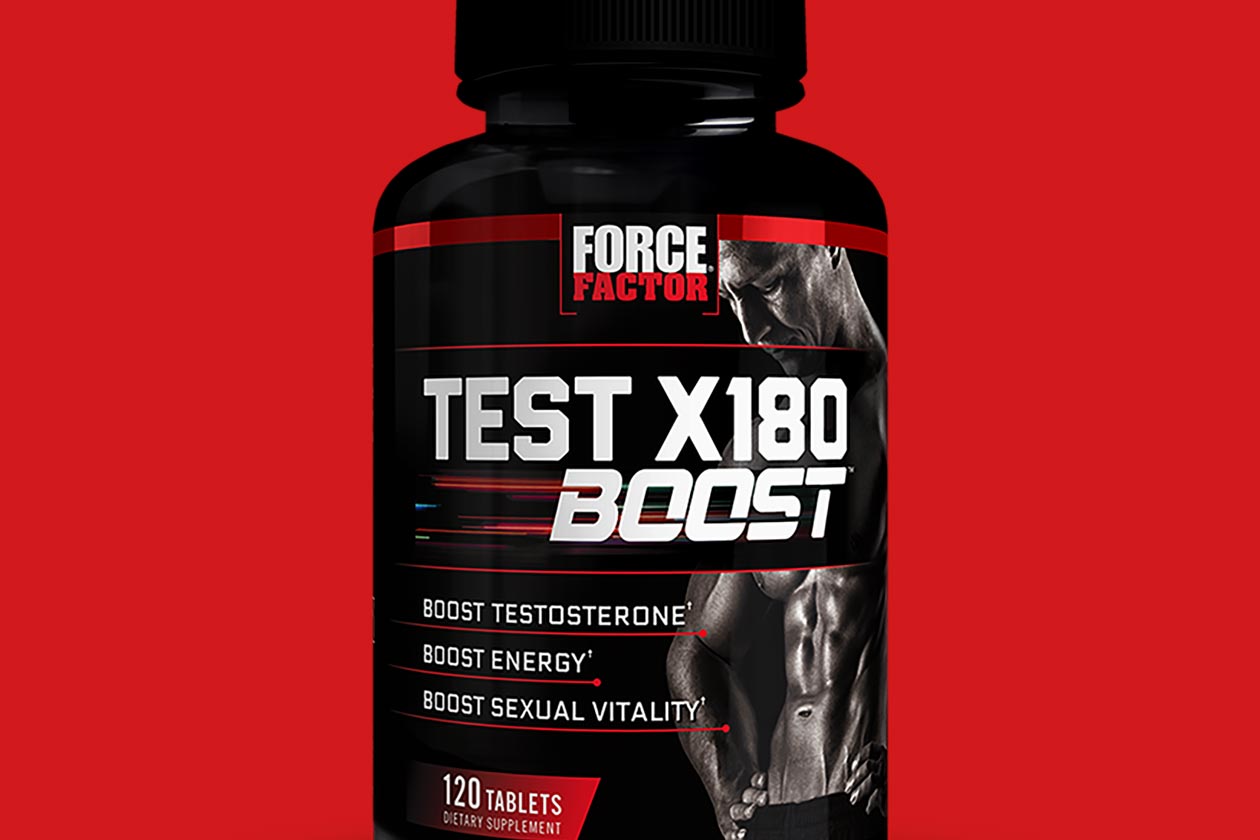 Test X180 Boost is one of the newest spin-offs of Force Factor's well-known and widely available testosterone booster, more simply named Test X180. The all-new Boost version kind of lets you know what its point of difference is in its name. It is a hybrid supplement promising the usual testosterone boosting benefits of 'Test X180' and a solid boost in energy.
The formula in Force Factor's Test X180 Boost starts with multiple ingredients to support and boost testosterone, including 3.12g of d-aspartic acid, fenugreek, horny goat weed, and maca. As you can see in the supplement's facts panel below, it does have a few more features in the mix for testosterone. However, all but the d-aspartic acid is in a proprietary blend, so we don't know the exact dosage for most things.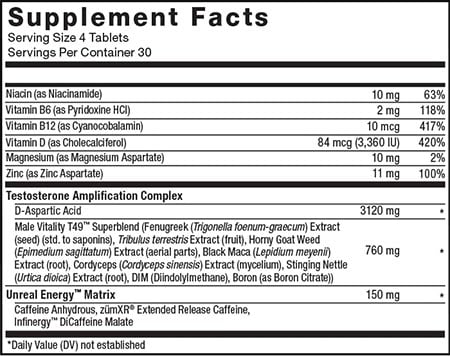 As for the energy ingredients in Test X180 Boost, Force Factor has packed it with three types of caffeine, starting with regular caffeine anhydrous, then premium zumXR extended-release and Infinergy dicaffeine malate. When you combine all of the supplement's benefits, you're left with what we mentioned earlier, an energy-boosting product that also aims to increase testosterone and vitality.
Test X180 Boost is now in stock and available for purchase directly from Force Factor through its website as well as Walmart. Both places stock the supplement at the same price of $24.98 for a bottle of 120 tablets. Test X180 Boost will last you the usual 30 days when taken as directed, which is four tablets each day with food.