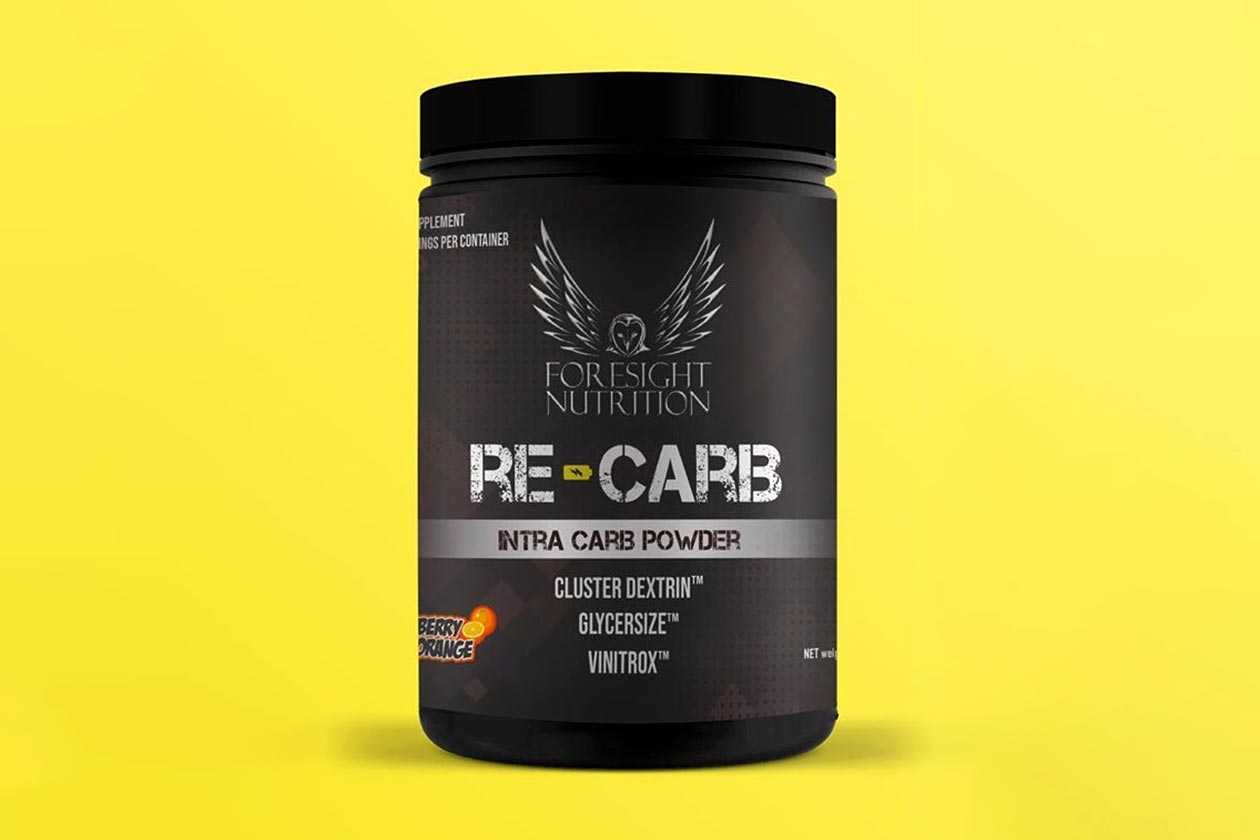 Foresight Nutrition is making some noise to kick off the month of May, as it has now launched another entirely new supplement, just a couple of days after introducing Re-Vitalise. The brand's second all-new release for the month is another fairly complex type product, which is not something it has a lot of in its lineup with the carbohydrate-based intra-workout Re-Carb.
The new Re-Carb from Foresight Nutrition is carbohydrate-based; however, there is a lot more to it than a good amount of carbs from a quality source. On the carb side of the supplement, you get 25g per serving, all coming from branded Cluster Dextrin highly branched cyclic dextrin to help fuel you through your workout.
Where Foresight Nutrition's Re-Carb starts getting interesting is that alongside the Cluster Dextrin, it has included a combination of pump and hydration supporting ingredients. Also jammed into the intra-workout are 5g of citrulline malate, 350mg of the branded apple and grape polyphenols blend ViNitrox, 750mg of ornithine, and 3g of GlycerSize glycerol.
You can see the full formula Foresight Nutrition has put into the supplement in the label above, with Re-Carb aiming to be an intra-workout that helps with endurance, performance, and muscle pumps. The product is now available through the Insight Supps online store at £41.99 (52.23 USD) for a tub of 25 servings in Apple Pomegranate and Strawberry Orange flavors.