Jacked Factory's first Pro Series product is its strongest fat burner to date
May 21st, 2020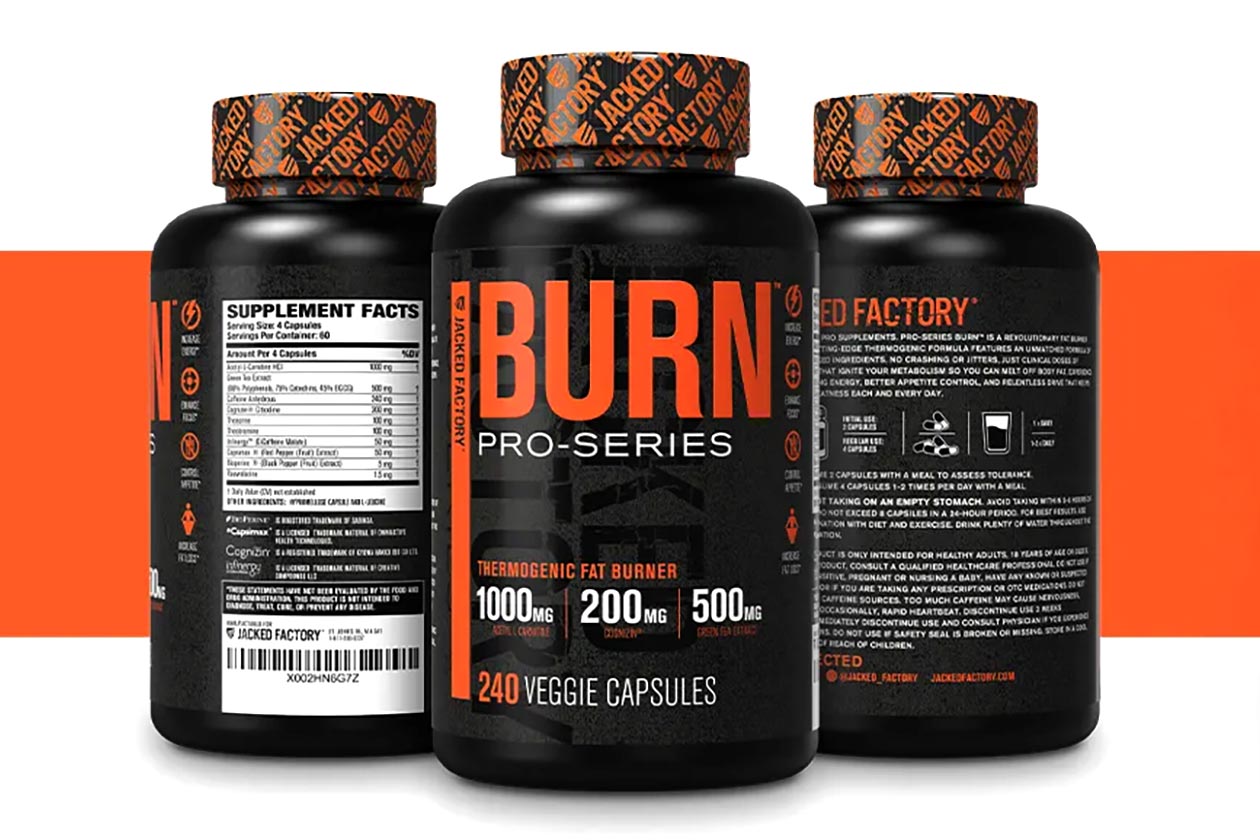 The Pro Series is an all-new line of supplements from Jacked Factory that is introducing itself with the weight loss formula Pro Series Burn. The product is said to be the brand's strongest fat burner to date, which is not surprising considering It features all of the main ingredients found in Jacked Factory's other competitors Burn-XT and Burn-XT Black.
Pro Series Burn is essentially Burn-XT Black with Jacked Factory tweaking some dosages and adding in a few ingredients as well as removing one. The brand has simply made the supplement a little more comprehensive and effective, and still aiming to support energy, mental focus, metabolism, and appetite, as well as help you burn more calories.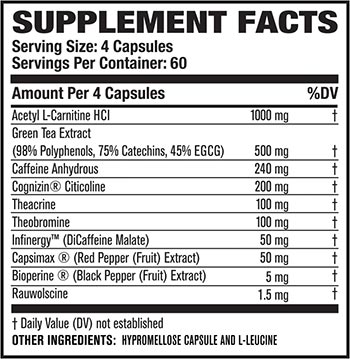 The ingredients Jacked Factory has brought over for its new Pro Series Burn include half a gram of green tea, 100mg of regular theacrine instead of TeaCrine, and 100mg of theobromine. Capsimax and Infinergy remain in the mix as well as the same 50mg each, with slightly less caffeine anhydrous at 240mg but slightly more acetyl-l-carnitine at one gram.
The all-new features in Jacked Factory's Pro Series Burn compared to Burn-XT Black are 200mg of Cognizin branded citicoline for additional focus, and 1.5mg of the stimulant alpha yohimbine. The brand has created a more intense version of Burn-XT Black, which is great news for fans that enjoyed it and want to take things up a notch potentially.
Jacked Factory is now listing Pro Series Burn on its website, however it is not available for purchase just yet. When the stock of the weight loss supplement does eventually arrive, it'll cost you $49.99, which is $10 more than Burn-XT Black, and you get the same 30 days supply per bottle.