May 19th, 2020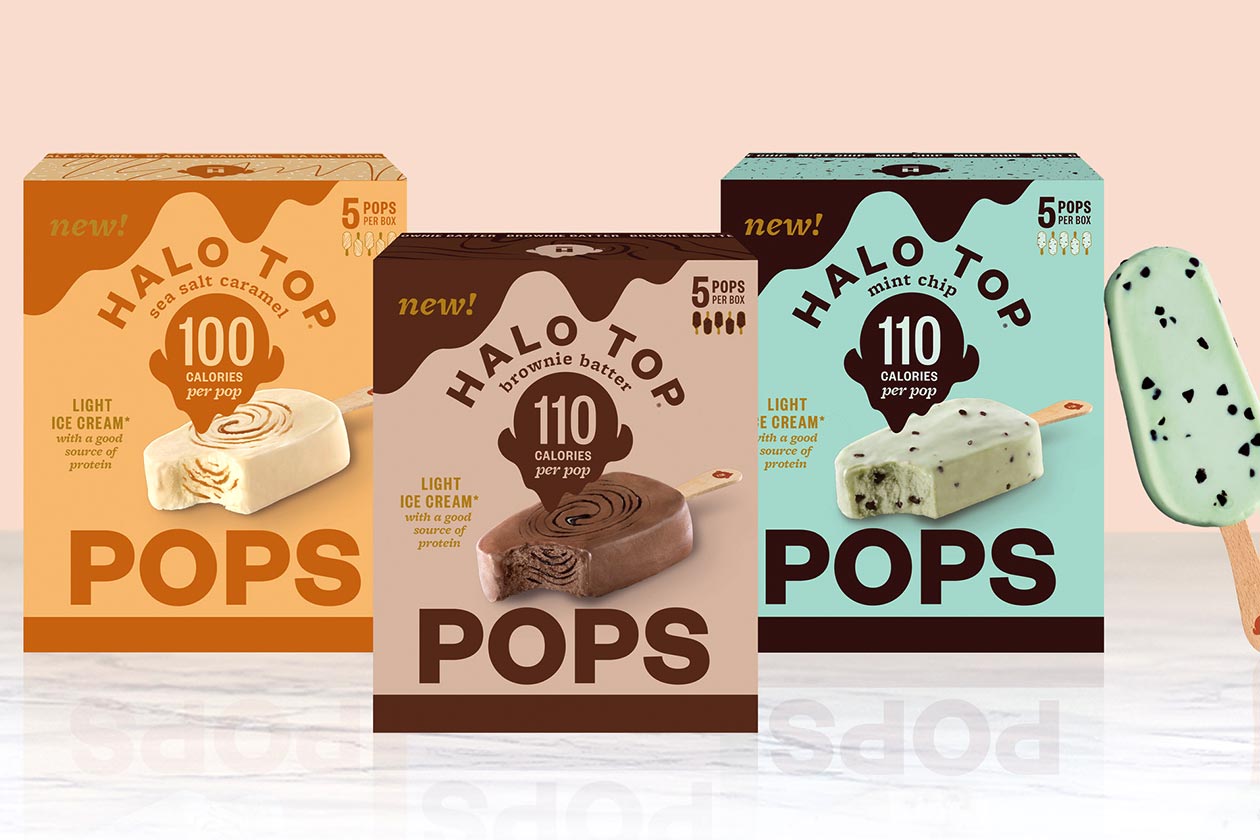 Last year Halo Top introduced its creative and delicious Halo Top Pops, where it conveniently put its high protein ice cream on a stick. Each pop packs a light 2 to 3g of protein, 3 to 5g of sugar, and a moderate 50 to 60 calories. The frozen treat hit the market in four flavors with Chocolate Chip Cookie Dough, Strawberry Cheesecake, Mint Chip, and Peanut Butter Swirl.
Halo Top has now release bigger Halo Top Pops that are more than twice as large, and has changed the name of the original lineup to Halo Top Pops Minis. The macros of the new Pops are about the same as the Minis when you scale them up with 5 to 6g of protein, 2.5 to 4g of fat, 18 to 19g of carbohydrates with 8 to 10g of that sugar, and 90 to 110 calories.
The nutrition of the Halo Top Pops is about the same as two of the Minis, although there is something else that separates the upsized collection. As well as being twice as big, Halo Top has launched its larger line of spoon-free ice cream in its own set of flavors, with only one of its options being from the smaller product's selection.
The list of flavors for the new Halo Top Pops, includes Strawberry Swirl, Sea Salt Caramel, Brownie Batter, Dark Chocolate Caramel, and the one familiar flavor, Mint Chip. Like the Minis, the bigger Halo Top Pops feature a flavored ice cream with a swirl of flavor in the center, except for Mint Chip, where its mint ice cream is filled with chocolate chips.
Halo Top's larger Halo Top Pops are already said to be in the freezer aisle of grocery stores all across the country, so be on the lookout, especially if you're a fan of the original Halo Top Pops Minis.