Max Protein Black Max Cookies Review: A true protein packed Oreo
May 28th, 2020
Ever since we were introduced to the Spanish brand Max Protein, we were extremely eager to try anything from its delicious looking lineup of unique functional foods and protein snacks. Max Protein offers a lot more than your traditional protein bar and cookie with tasty high protein flapjacks, bags of crispy protein pieces, cream-filled protein buns, and squeeze bottles filled with peanut butter and chocolate sauce
One of the standout snacks from Max Protein is its Black Max Cookies, which is a tray of sandwich cookies that pack 6.8g of protein per cookie, 6.5g of carbohydrates, 300mg of sugar, 4.1g of fat, and a total of 90 calories. They're essentially chocolate coated Oreos and do come uncoated, but they're twice the weight and tip the scales at 25g per cookie compared to an 11.3g Oreo.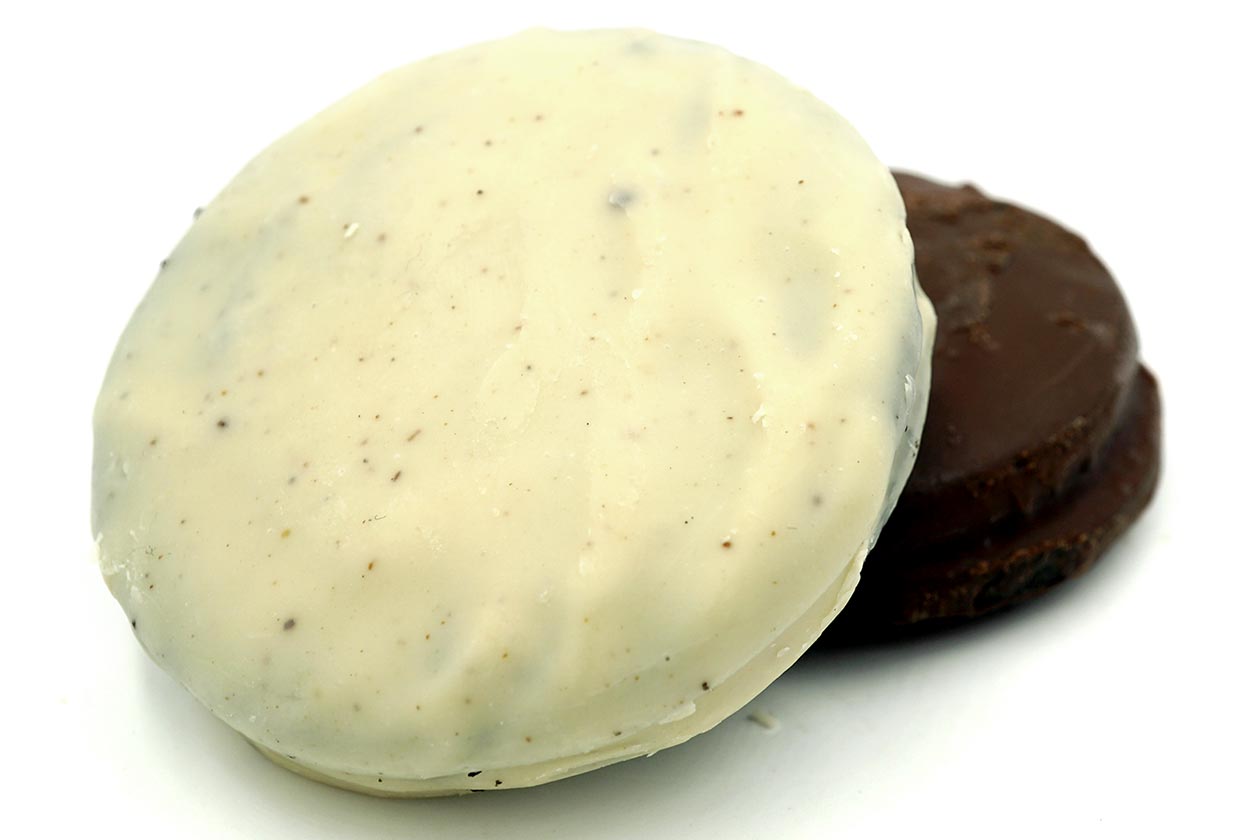 Review
The comparison to Oreo is more than appropriate for Max Protein's Black Max Cookies, as after sampling them around to a variety of different people, lifters and non-lifters, that is exactly what it tastes like. Unlike traditional protein cookies that are chalky, powdery, and simply not cookie-like, Black Max Cookies crumble just like the real thing with a delicious chocolate cookie taste and sweet cream filling.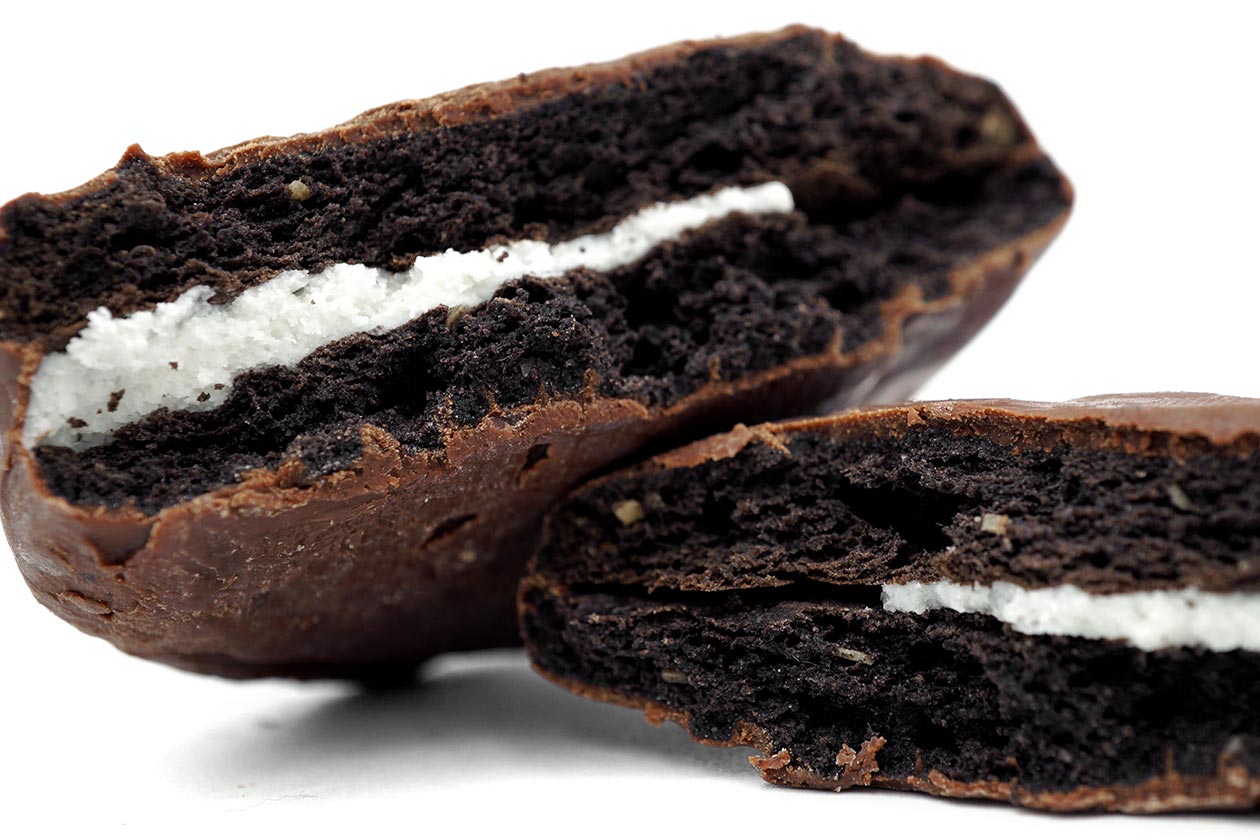 There are three variants of the tasty Max Protein treat with regular, and two coated options covered in milk chocolate and white chocolate. The regular does indeed feel exactly like a classic Oreo, but larger, however, the coated ones are where it's at. You get that same realistic cookie in the middle, but with a thick layer of sweet chocolate around the outside that turns the whole thing into a significantly more indulgent experience.
If we had to choose which one of the two coated flavors we like better, the milk chocolate or white chocolate, we might have to go with the latter. While we're usually partial to classic milk chocolate, the sweetness of the white chocolate really shines through in the Black Max Cookies. You can't go wrong either way, even with the regular uncoated version, as the consistency and crumbliness make it impossible not to enjoy.
Summary
Max Protein's Black Max Cookies are right up there with some of the best high protein treats and snacks we've had. While there are products that come close to an actual cookie in terms of taste, none have nailed consistency better than Max Protein's effort. The best part is, the macros are not too far off a traditional protein bar as if you throw down three to equal about 20g of protein; you're looking at 270 calories.