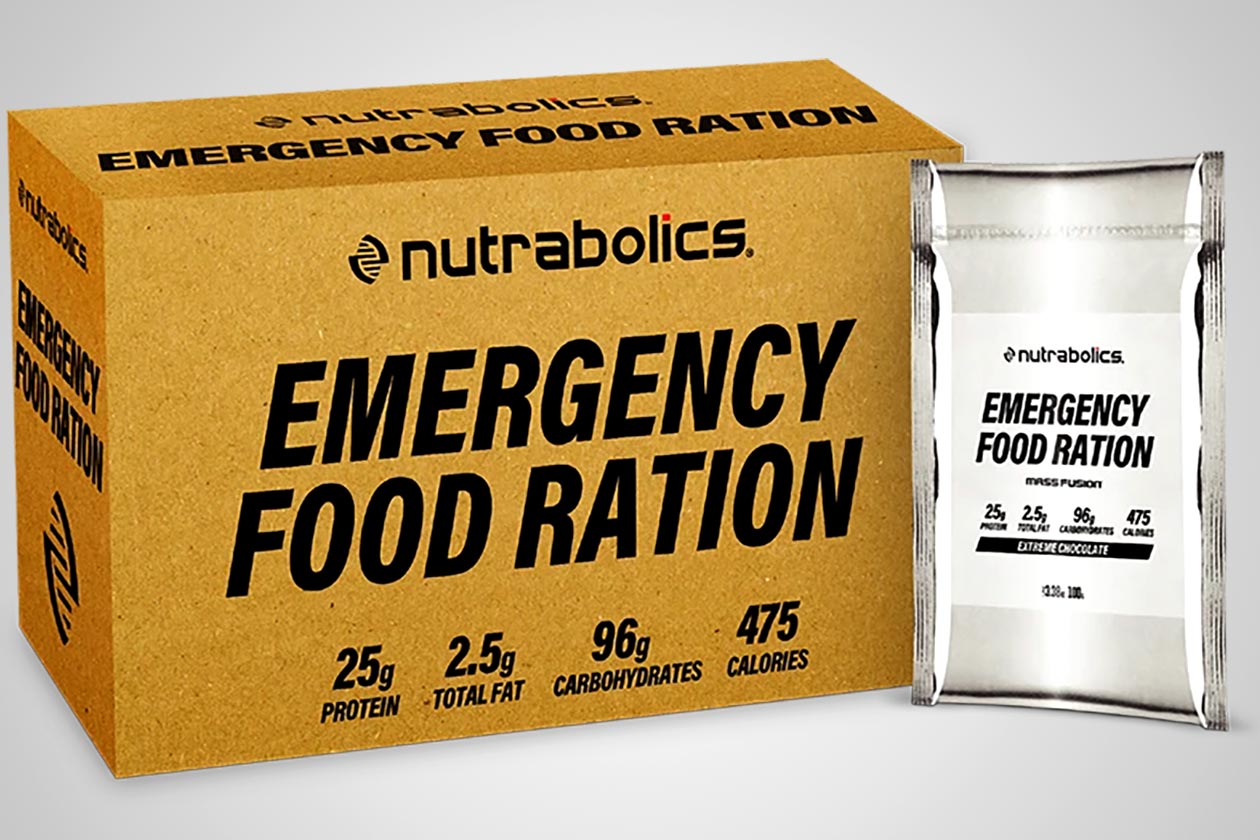 Emergency Food Ration is a meal replacement supplement from the Canadian company Nutrabolics. It combines a good amount of protein, a relatively high number of carbohydrates, and low fat, into compact, single-serve sachets. The idea behind the product is to be nutritious and convenient, with a supplement you can use in almost all sorts of situations.
Nutrabolics has gone with a simple set of ingredients to provide the nutrition in Emergency Food Ration with a blend of whey concentrate, hydrolyzed whey, and micellar casein to provide the all-important protein. On the carbohydrate side, there is another blend mostly made of maltodextrin, alongside three other sources in waxy maize, sweet potato, and quinoa.
The macros jammed into each sachet of Nutrabolics Emergency Food Ration starts with 25g of protein, which is about what you get from most protein powders per serving. Next you have the carbohydrates, and as mentioned, they are reasonably high at 96g per single-serve packet with the fat at just 2.5g and the calories obviously high due to the carbs at 475.
Nutrabolics has just the one flavor for Emergency Food Ration with Extreme Chocolate. When it comes to purchasing the product, it is currently available through the brand's website and only in bulk options. There is a one month's supply or 120 sachets at $2.91 each, 360 sachets for three months, 720 for six, and finally 1,440 for a year at $2.43 each.