May 8th, 2020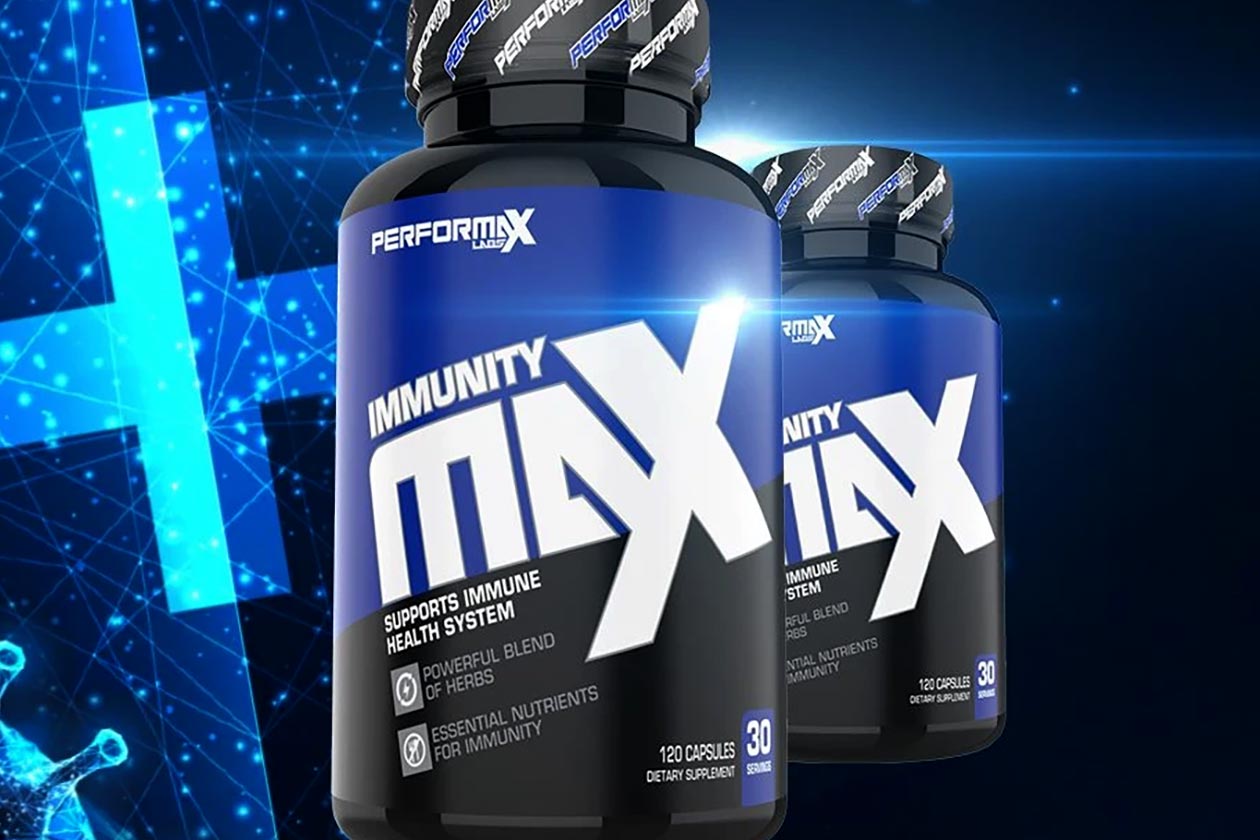 ImmunityMax is an upcoming immune health supplement from Performax Labs, the reputable brand behind the number one pre-workout HyperMax, as well as several other highly rated products. ImmunityMax is due to launch in ten days directly through the Performax website, and if you head there now and sign up to its launch reminder, you'll get an exclusive buy one get one offer when it drops.
To build some hype and excitement for the arrival of supplement, Performax Labs has shared the full formula behind ImmunityMax, and in true Performax style, it features a comprehensive combination of ingredients. You can see the product's complete facts panel below, which aims to strengthen your immune system, support overall health, and it's packed full of antioxidants.
While Performax Labs has included a lot more than your typical immune health formula, it does still feature all of those common ingredients such as zinc, vitamin D3, and vitamin C at a gram per serve. Alongside those three is 100mg of the premium Spectra blend made up of various fruits and greens, 600mg of n-acetyl-cysteine, and lastly, 250mg each of echinacea and black elderberry.
Once again, Performax Labs is looking to launch ImmunityMax in ten days on Monday the 18th of this month, and if you want get two bottles for the price of one when it arrives, be sure to sign up to the brand's launch reminder list.