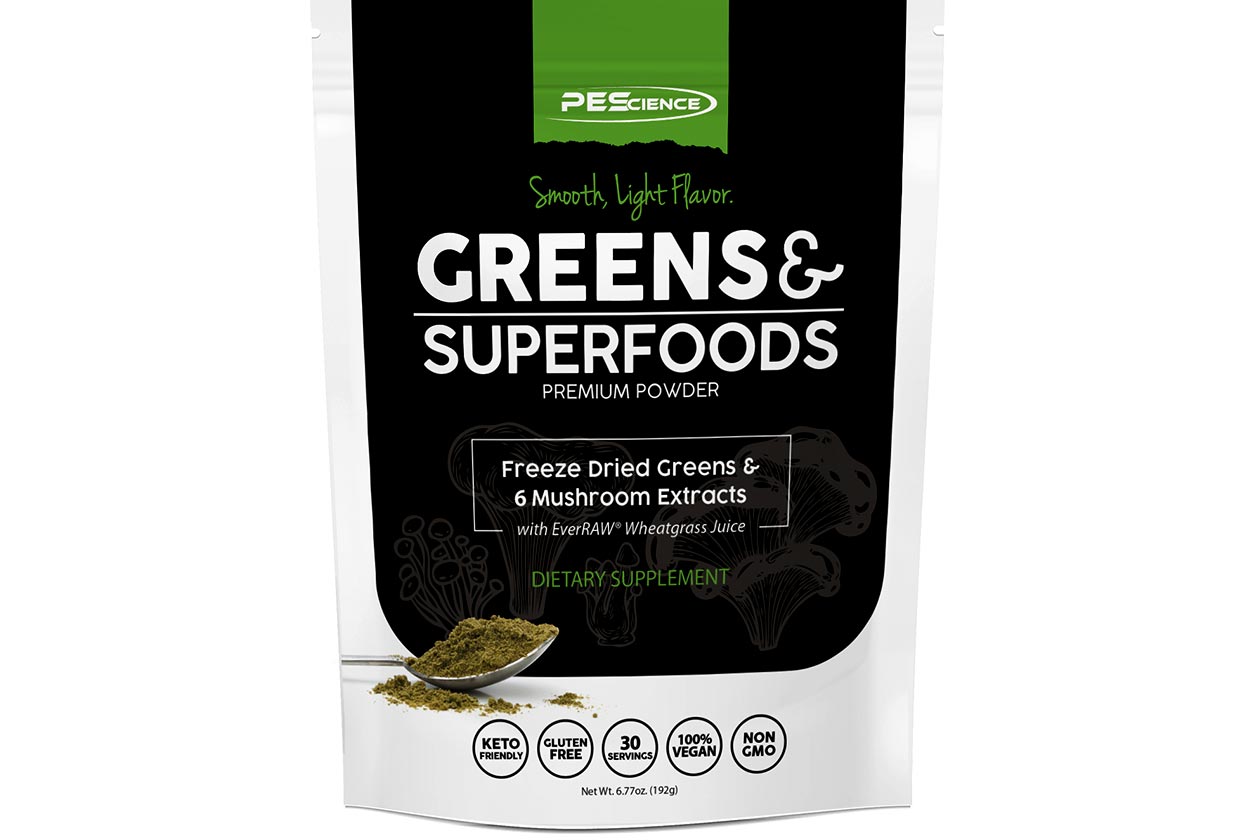 PEScience has unleashed its long-awaited superfood supplement this week, introducing Greens and Superfoods, and like all of the brand's products, a lot of thought has gone into it. PEScience took its usual approach in creating its first entry into the increasingly popular category, and put the needs and demand of its fans before anything else.
The brand does a great job in its marketing pointing out what makes its all-new Greens and Superfoods different from the competition. One of the primary highlights of the supplement is the type and variety of greens it uses, as it is not the same as a lot of other superfood products.
PEScience Greens and Superfoods features freeze-dried greens, as opposed to the more common air or drum-dried. The brand says those methods cause the greens to lose a lot of micronutrient potential, and it's a cheaper way to go compared to freeze-drying. PEScience has also stuck with a smaller variety of greens so it can provide a good amount of each with wheatgrass, kale, spinach, brussel sprouts, and broccoli.
Alongside the freeze-dried greens, PEScience's superfood supplement comes with a 600mg blend of mushroom extracts, each of which has been standardized for their beta-glucans for immune support. To round out the product, Greens and Superfoods covers fans of the antioxidant side of things with 100mg of the premium Spectra fruits and greens blend.
You can now purchase PEScience Greens and Superfoods through its website, where it is currently celebrating with a 15% off sale using the coupon "INSIDER". The deal drops the supplement's regular and already quite cost-effective price tag of $24.99 down to $21.25 per bag. Each bag comes with the usual total of 30 servings, in the one naturally flavored option that promises a smooth but mild traditional greens taste.