Bang introduces its colorful and funky new flavor Radical Skadattle
May 28th, 2020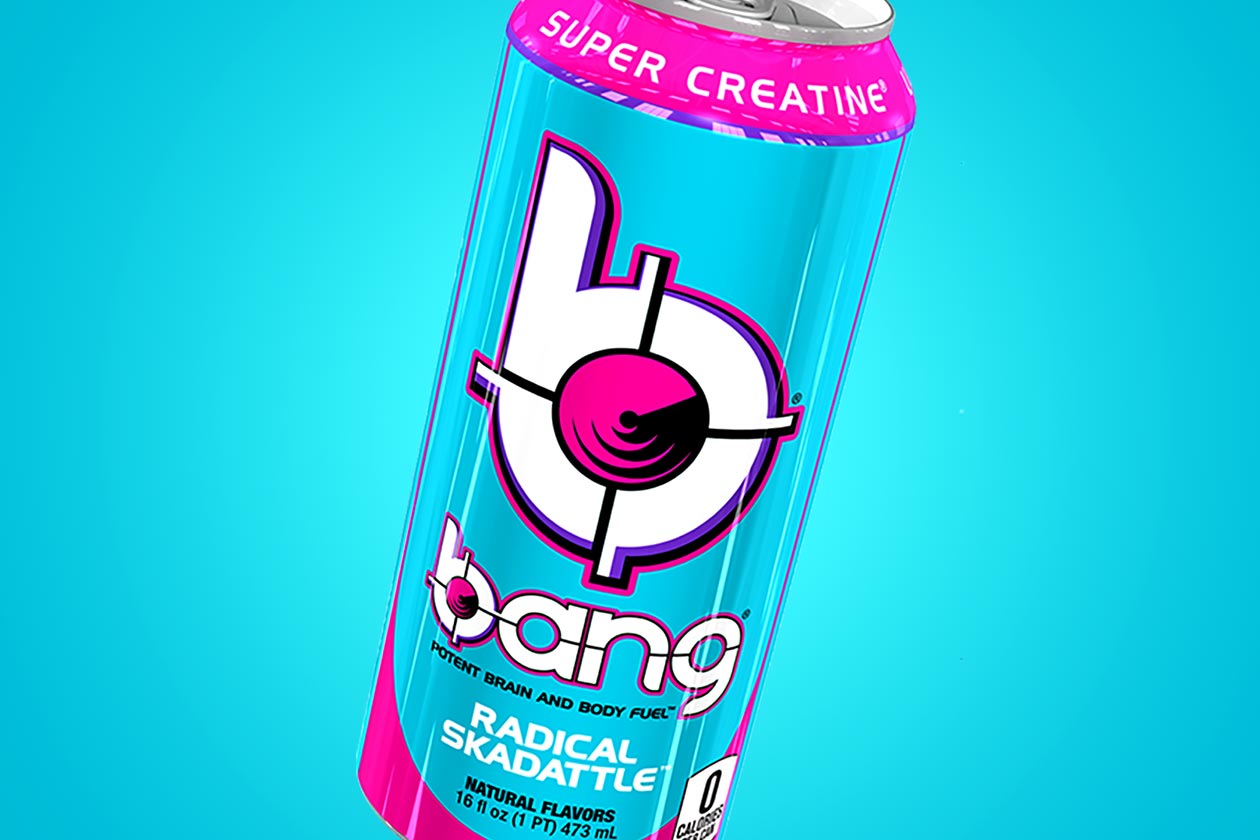 After a week of teasers, the colorful and exciting new flavor of the hugely popular Bang energy drink is here, and while we did guess bubblegum, we had a feeling it would be something else entirely. As it turns out, the beverage company has put together another uniquely named creation, introducing the Radical Skadattle Bang energy drink, which promises an electric flavor experience.
Bang has not given an official flavor description for Radical Skadattle, much like when it launched the similarly colorful Rainbow Unicorn. The few words the beverage brand is saying are it's a spunky and funky flavor that'll keep you going all through the night. There is no mention of any specific taste, whether it be bubblegum or some sort of fruit, but the name does make it sound like something sweet.
Of course, fans of the Bang energy drink can find out exactly what Radical Skadattle tastes like by simply buying it. The brand's website now has the product available at $31.99 for a case of 12, or if you buy two you can save 50% on the second case and get the pair for $24 each. Like all of the other flavors, the Radical Skadattle Bang energy drink has zero sugar and calories, and a strong 300mg of caffeine.