Makers of Bang launch a nootropic-infused energy drink with Redline Noo-Fusion
May 4th, 2020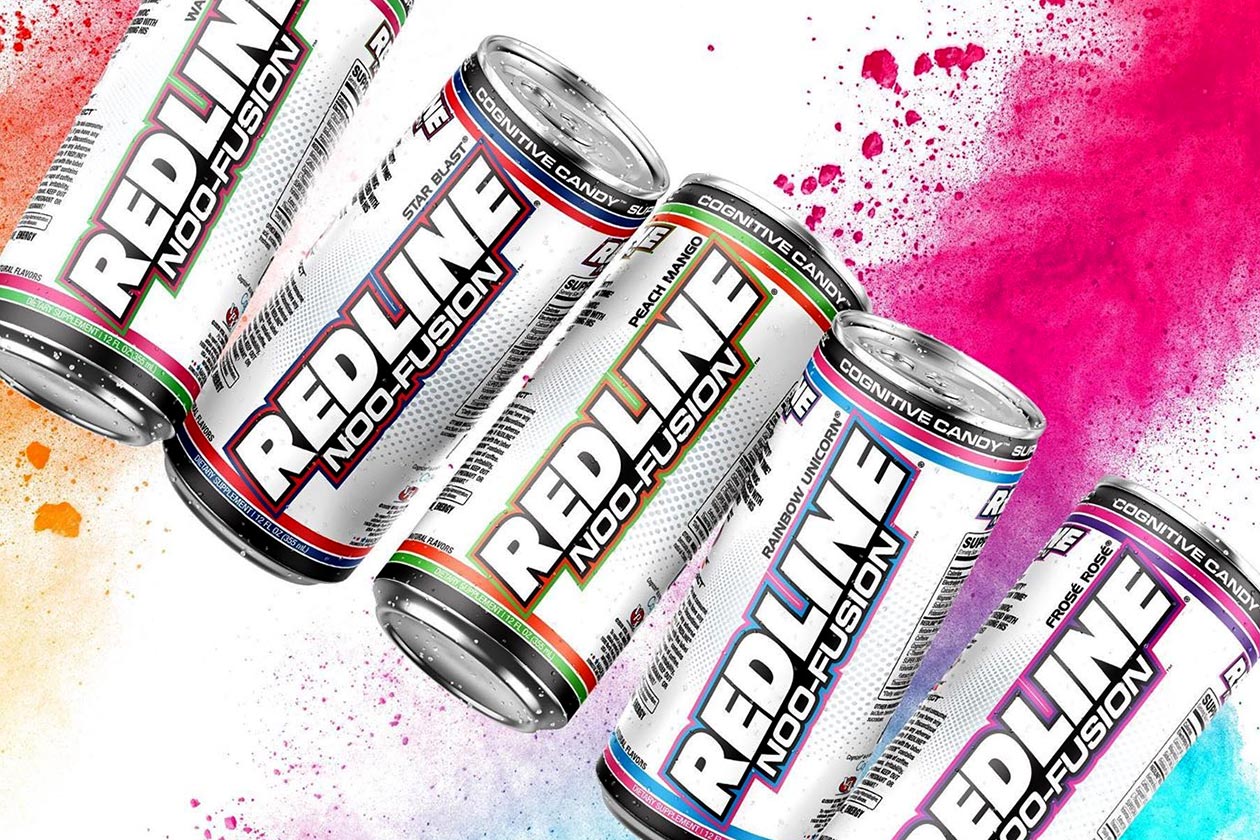 VPX Sports, the company behind the popular Bang energy drink, has put together an all-new beverage under its Redline brand, introducing Redline Noo-Fusion. As the name of the product suggests, Noo-Fusion is a nootropic infused drink featuring ingredients to enhance mental focus as well as increase energy, all without any sugar or calories.
Each can of the newest beverage from VPX Sports packs 2.5g of betaine, 250mg of the premium Cognizin citicoline for focus, and just like Bang, a solid 300mg of caffeine for energy. There are a few other ingredients in Redline Noo-Fusion, however, unlike those three, none of them are listed with exact dosages but do fall under the product's one blend weighing a total of 3.282g.
Those other ingredients in the energy and focus beverage are theanine, Super Creatine, the stimulant yohimbe found in a lot of pre-workouts and fat burners, and lastly, TeaCrine. There is also a blend of electrolytes in Redline Noo-Fusion to support hydration, with everything combining to create an energy drink that's quite different from anything else in VPX Sports' lineup.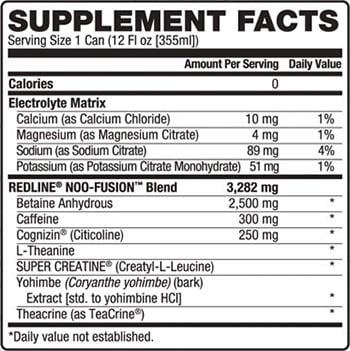 Despite Redline Noo-Fusion being a fresh new product, it has not hit the market in just a handful of flavors; VPX Sports has instead introduced it with a huge selection of seven. The options filling out the energy drink's menu are Triple Berry, Cotton Candy, Star Blast, Frose Rose, Watermelon, Rainbow Unicorn, and Peach Mango, all of which as mentioned, have zero calories.
VPX Sports' Redline Noo-Fusion is now in stock and available for purchase through its Bang online store with cases of one dozen, slim 12oz cans costing $39.99, which works out to $3.33 a drink. The brand is also running a buy one get one half price on everything through bang-energy.com, so if you grab two cases, you'll be looking at $2.49 per can.