G Fuel puts a sour spin on its original FaZe Clan collaboration FaZeberry
May 13th, 2020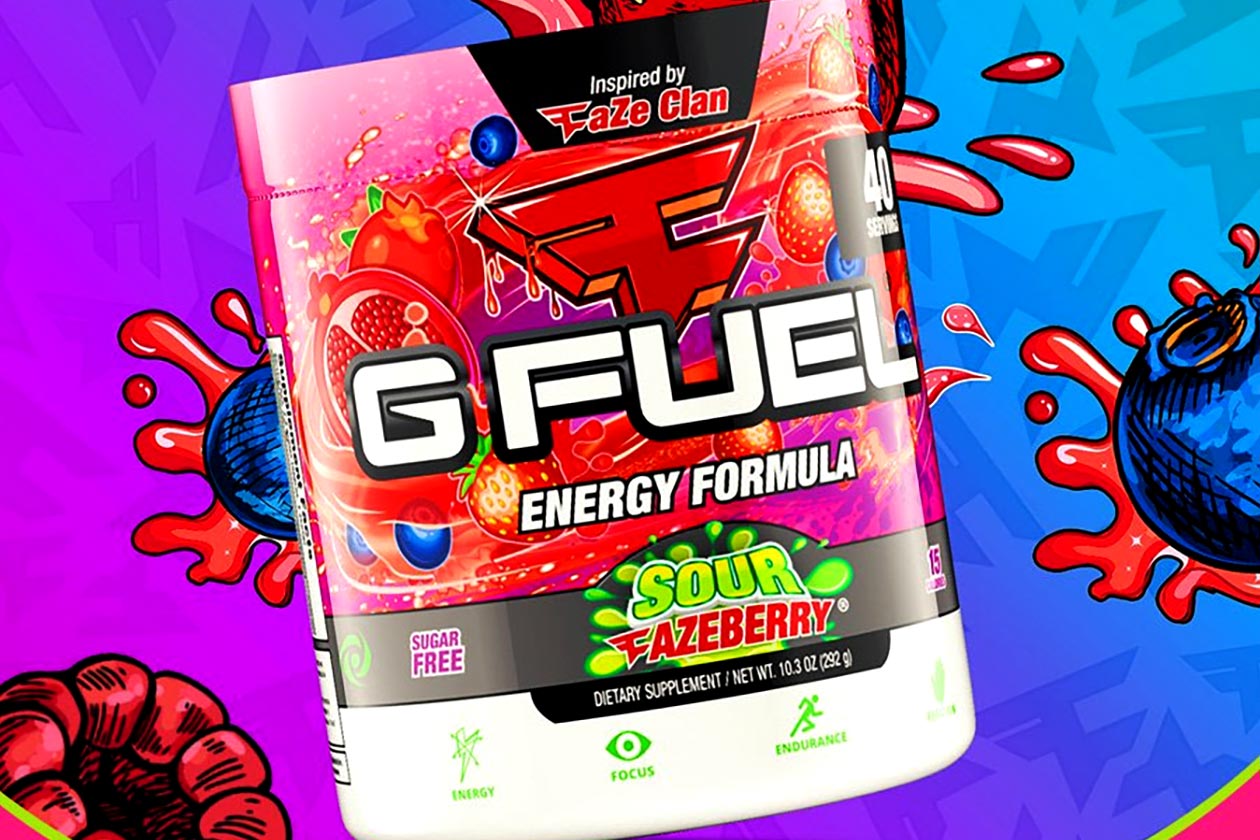 The leader of the gaming category G Fuel, has introduced a new flavor this week for its flagship energy and focus supplement. The latest addition to the product's extremely extensive menu is indeed another collaboration, but that's not all. The release is also a spin-off of an already available flavor of G Fuel originally introduced all the way back in 2014.
The tasty flavor the G Fuel team is welcoming this week is a sour spin on its more than five-year-old FaZe Clan inspired FaZeberry, appropriately named Sour FaZeberry. Based on its graphics, the taste looks to be a fruity combination of blueberries, strawberries, and raspberries with a sour twist, presumably similar to its other sour creations Sour Pixel Potion and Sour Chug Rug.
The Sour FaZeberry G Fuel is now available to order through its online store, although only to those that signed up email list. If you weren't one of the gaming brand's early signups, the brand will be giving the new flavor a full launch exactly one week from today on Wednesday the 20th.