Family of 16 different seasonings coming soon from The Skinny Food Co
May 15th, 2020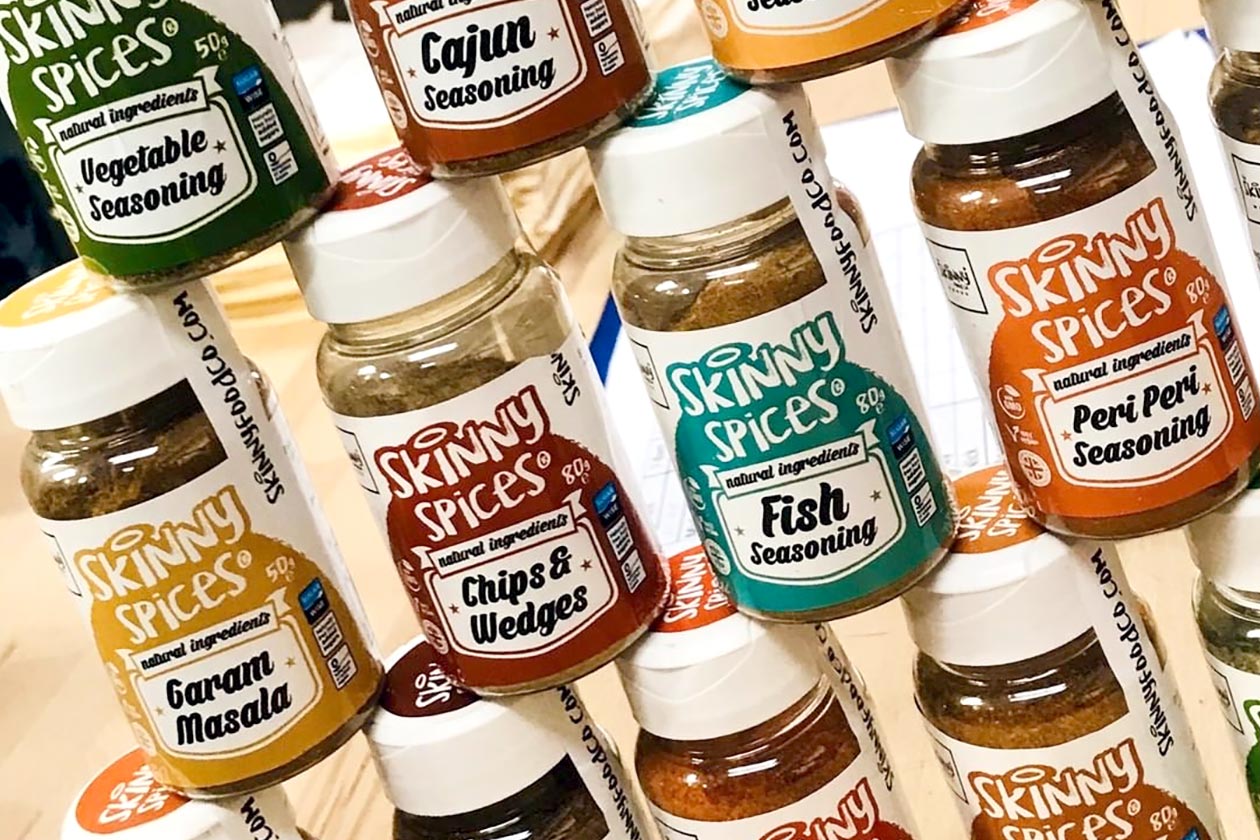 While The Skinny Food Co has a wider variety of functional foods and protein snacks than most other companies, there are still a few areas it's missing and holes in its lineup. One of those holes is going to be filled sometime soon with the launch of the UK-based brand's all-new series of spices called Skinny Spices, made up of 16 different options.
Some of the options in The Skinny Food Co's Skinny Spice collection are for specific types of food such as Fish Seasoning, Meat Seasoning, and Vegetable Seasoning. The rest are more individual flavors with the brand showing its reliable level of variety with the likes of Cajun, Peri Peri, Garam Masala, Jamaican Curry, Chipotle, and Sriracha seasoning.
All of The Skinny Food Co's upcoming spices are made with only natural ingredients, so nothing artificial, and will soon be available through its online store at theskinnyfoodco.com.