Fans of 1 Up get a dedicated gut health solution packed with pre and probiotics
Jun 29th, 2020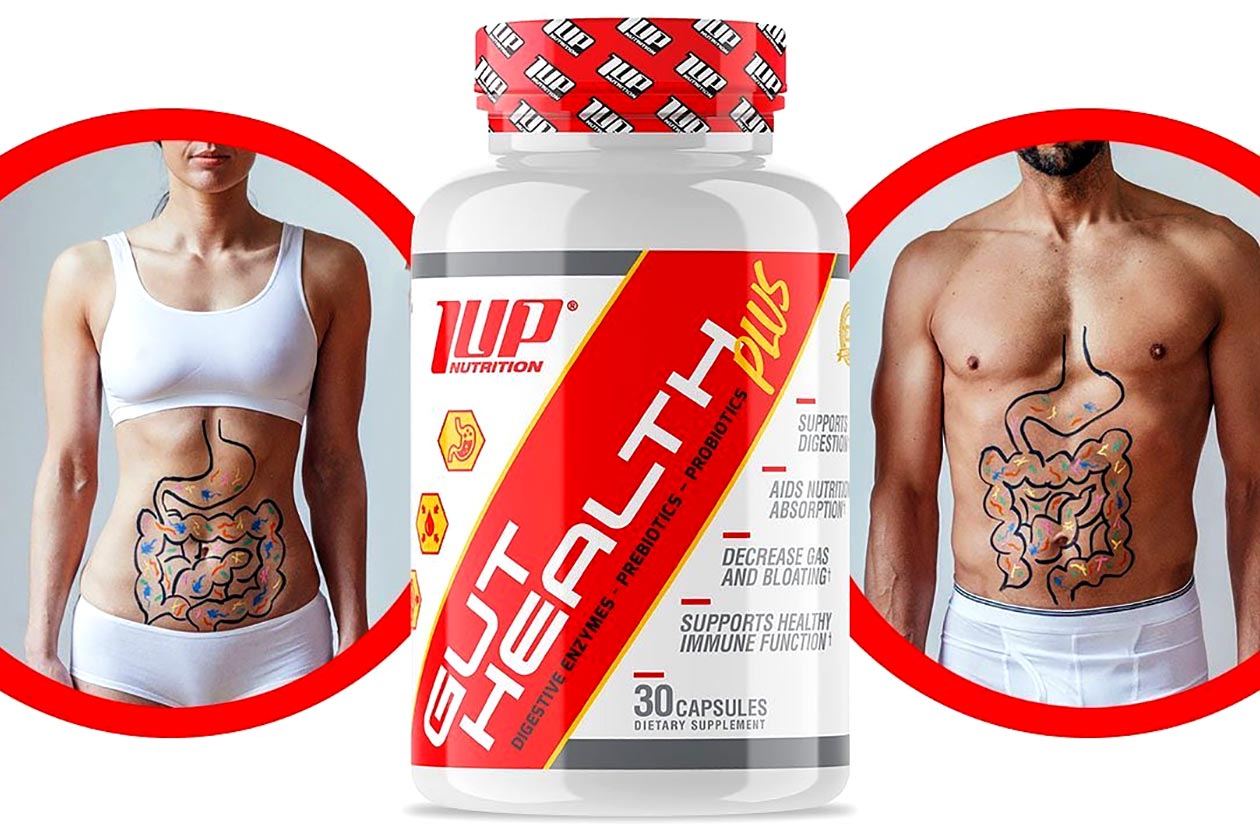 The team at 1 Up Nutrition has created a supplement entirely dedicated to supporting and improving gut health, and it is named exactly that 'Gut Health Plus'. The newest product from the popular brand combines a reliable combination of ingredients, split up into three groups, to support digestion and the absorption of nutrients, as well as decrease bloating and support immune health.
Those three groups of ingredients 1 Up Nutrition has packed into its all-new Gut Health Plus are digestive enzymes, probiotics, and prebiotics. The enzymes come in the form of a 180mg blend, while the prebiotics are a 350mg combination of fructooligosaccharides and xylooligosaccharides. As for the probiotics, the product comes with 13 different strains combining for a large 25 billion CFUs.
Gut Health Plus is in stock now and available for purchase from 1 Up Nutrition's official online store, where you can currently save 20% for the brand's summer promotion, and get the supplement at $39.99.