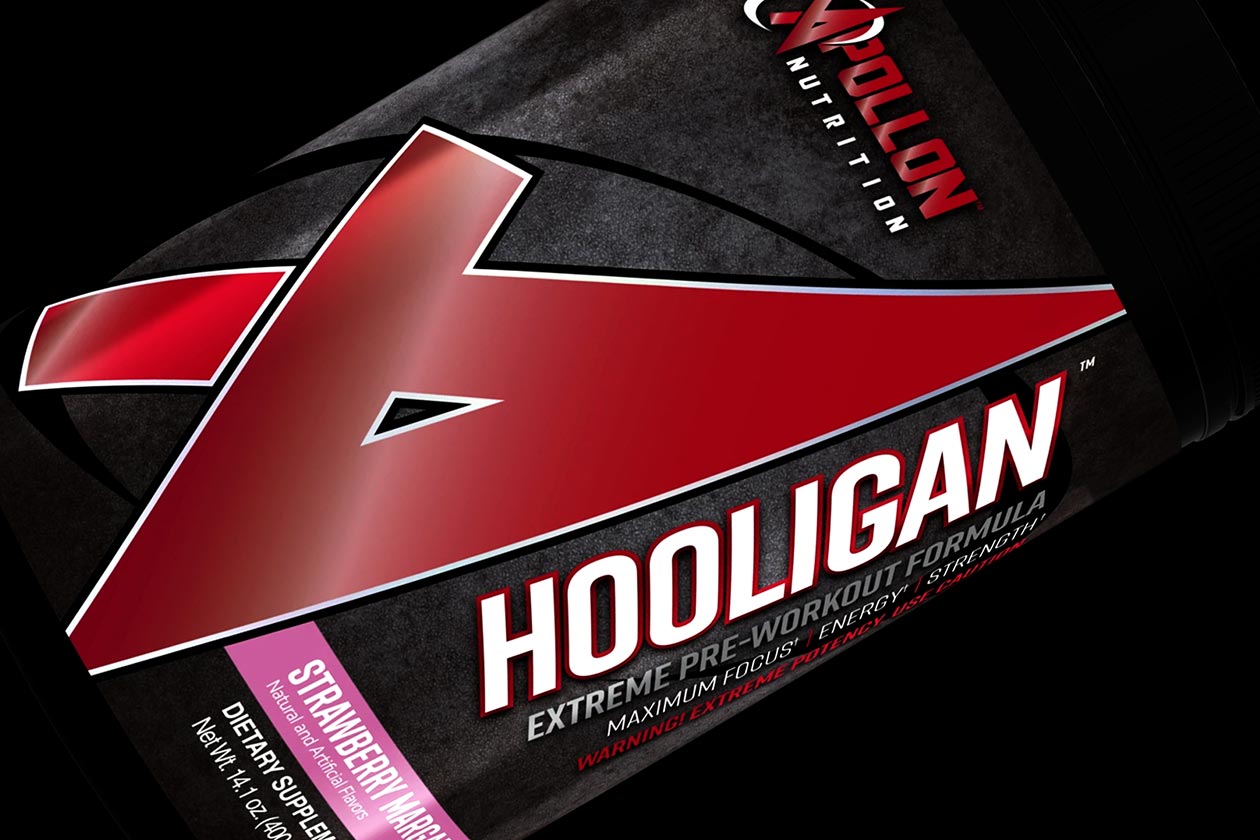 Earlier this year, we sat down for a podcast interview with Robik Samborsky, the man behind the reputable brand Apollon Nutrition. He discussed his unique approach where he and the brand frequently reformulate a lot of the supplements in the Apollon lineup, not just to keep things interesting, but to ensure it remains modern and competitive.
In its continued effort to give its loyal fans quality and effective products, Apollon Nutrition has announced the next supplement it plans to revamp, and it's an important one. Sometime in July, the brand is looking to update its stimulant powered pre-workout Hooligan, and despite already being well put together, Apollon promises the new version to be even better.
Just a few highlights from Apollon Nutrition's current Hooligan, a full serving includes 3.2g of beta-alanine, 1.5g of tyrosine, 6g of pure citrulline, and a hefty 700mg of caffeine from two sources. We're not too sure what the brand is planning to do to improve the already intense pre-workout, only that it's somehow going to be an all-around better product.
Details on what's changing for Apollon Nutrition's new and improved Hooligan pre-workout will be shared sometime between now and its July launch, so as always, be sure to stay tuned for more information.