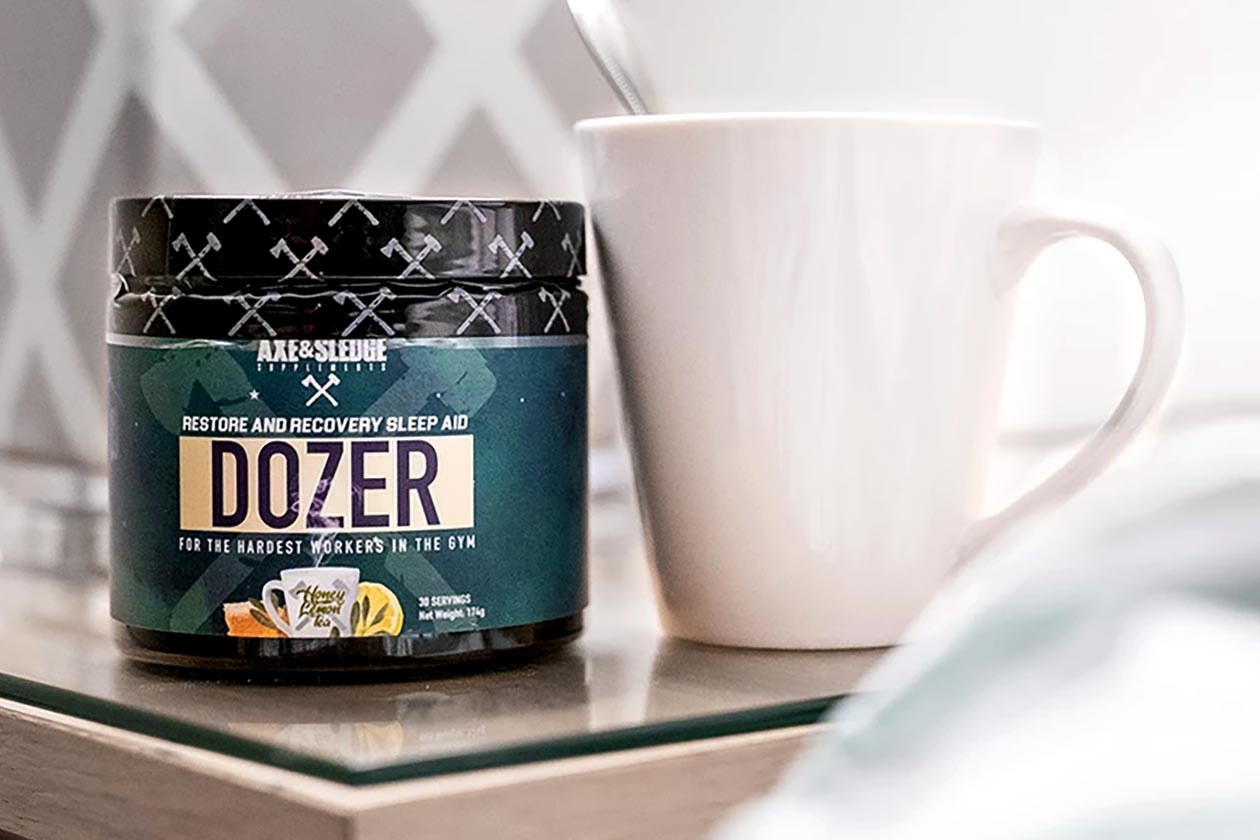 At precisely 8PM Eastern Time tonight, Seth Feroce's Axe and Sledge Supplements is getting into one of our favorite categories, especially for recovery, and that is nighttime. The brand's first entry into the space is titled 'Dozer', and it features a fully transparent set of ingredients to help you get the most out of that crucial nighttime window to improve recovery.
Fans of Axe and Sledge will be drinking Dozer before bed as opposed to throwing back a few capsules, as it is a powder formula available in the one Honey Lemon Tea flavor. As for what's inside the supplement, it comes with a lot of common and reliable sleep ingredients, including the likes of GABA at 3g, 50mg of 5-HTP, and half a gram of chamomile extract.
As mentioned, Axe and Sledge's Dozer aims to help get you to sleep, ensure it's quality deep sleep, and improve overall recovery. You'll be able to get your hands on the supplement by purchasing it directly from the brand's online store from 8PM. The sleep and recovery product is also already available from retailers, including the likes of Arena Supplements.