Jun 1st, 2020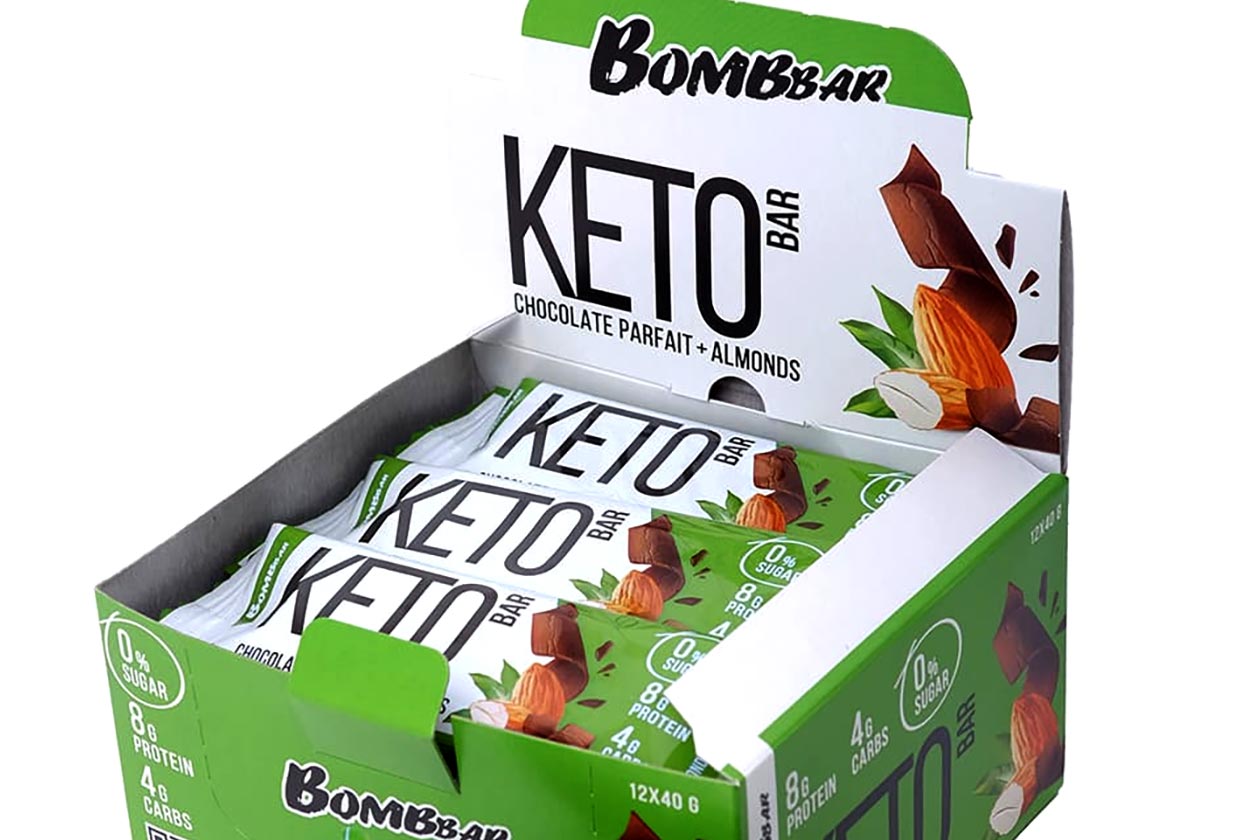 Bombbar has a new snack this week for its regular line of products, as opposed to its specialist functional brand Chikalab, and interestingly it's not the typical high protein snack we usually see from it. The Russian company has jumped on the keto trend with its latest effort, putting together a small 40g bar that's high in fat with slightly less protein and very low in carbohydrates.
Bombbar has appropriately named its new product 'Keto Bar', which comes in boxes of 12, and on its website it will cost you an impressively low ₽960 (13.78 USD) or just ₽80 (1.15 USD) each. There are three flavors to choose from in Chocolate Parfait and Almonds, Tropical Coconut and Almonds, and Almond Nougat and Vanilla, with a variety pack available as well with four of each option.
As for the macros on Bombbar's Keto Bar, they are indeed keto-friendly, starting with a high 14g of fat, a moderate 8g of protein, and just 4 to 4.4g of carbohydrates, not including the fiber which is 9.5g. All three flavors are made with the same core ingredients in almonds, whey concentrate for the protein, cocoa butter, coconut oil, and the soluble fiber oligofructose.