EVL reveals and releases its immune support supplement at Bodybuilding.com
Jun 8th, 2020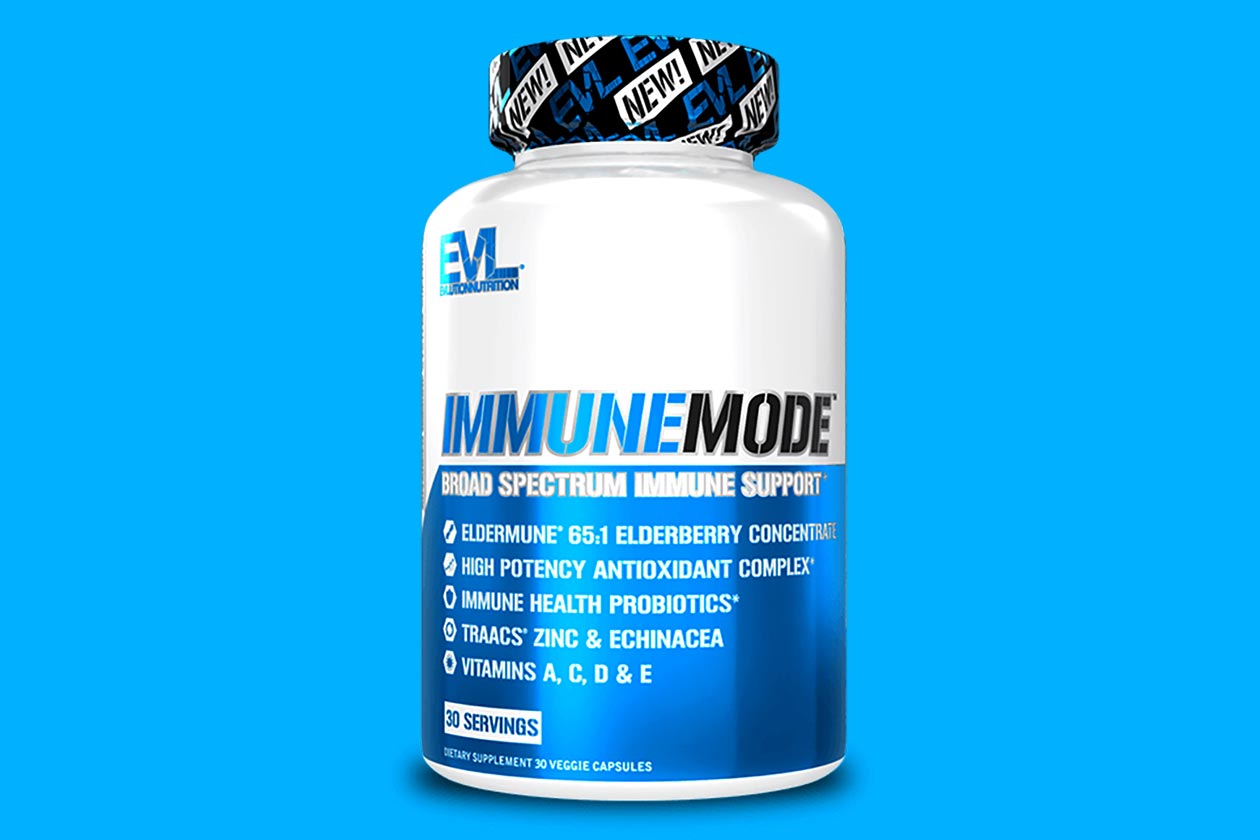 The team at EVL has revealed and released its immune health supplement today, which uses the same kind of naming style as PumpMode and FocusMode with ImmuneMode. Like some of the more recent immune support products, as opposed to what we saw when the trend was just starting, EVL has brought together a variety of ingredients as opposed to just vitamin C, D, and zinc.
To comprehensively support and strengthen your immune system, EVL's ImmuneMode comes with vitamin A, C, D and E, zinc, selenium, and organic echinacea. There are a few premium, branded features in the formula as well with 250mg of ElderMune elderberry, and the probiotics Opti-Biome and Sanzyme, providing 1.5 billion CFUs each to also help with gut and digestive health.
You can get ImmuneMode now from EVL's major online retail partner Bodybuilding.com where a full-size bottle of 30 servings will cost you $24.99.