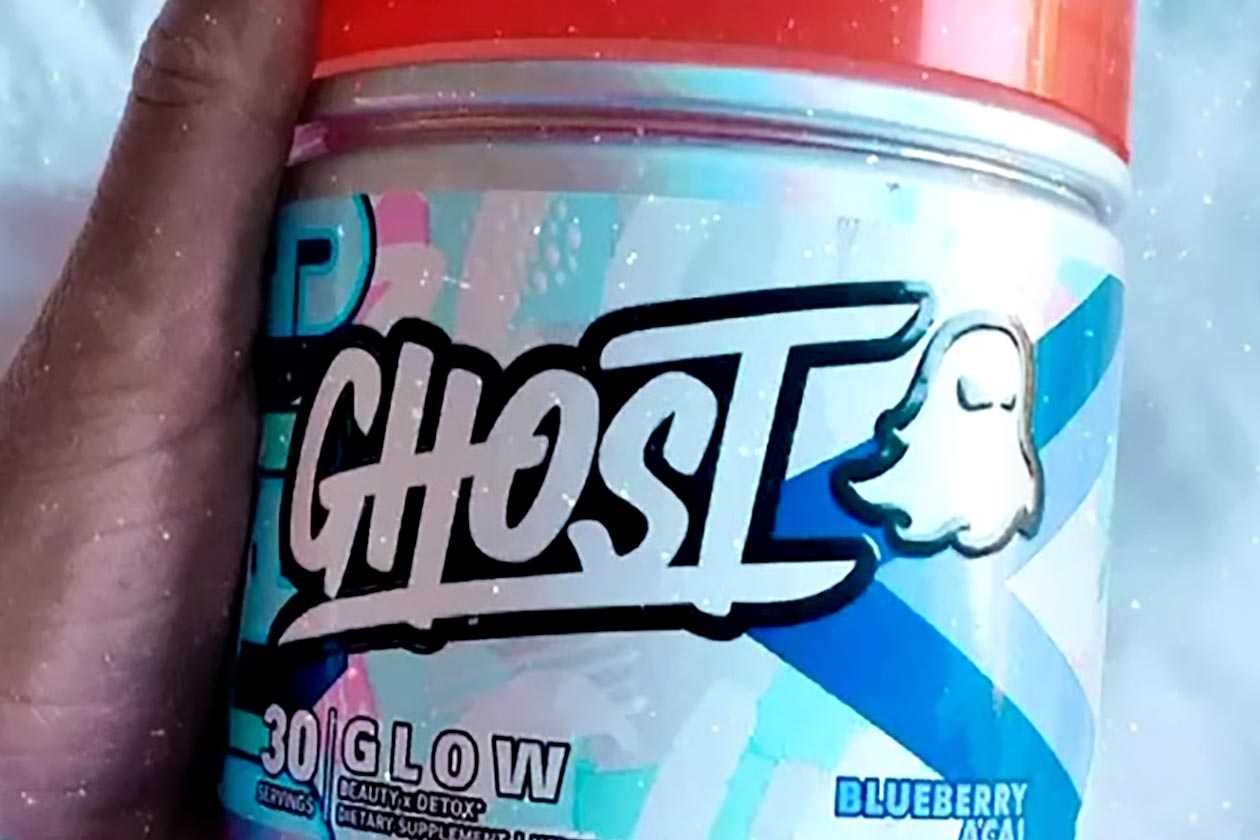 This year the original lifestyle supplement company Ghost has jumped into some not so common, non-traditional sports nutrition categories with Ghost Gamer and its tasty superfood formula Ghost Greens. In the coming weeks, the brand is set to do that again with Ghost Glow, which is its entry into the beauty market, something we've seen a few other brands do over the past year.
In typical Ghost fashion, Ghost Glow brings together a blend of premium, fully transparent, and well-dosed ingredients. The list includes three branded features with the anti-aging Verbasnol at 50mg per serving, 250mg of Setria glutathione, and another 250mg of Astrion to support skin hydration. While those three ingredients are some of Ghost Glow's highlights, there is plenty more to it.
Ghost has also packed the beauty supplement with half a gram of the antioxidant vitamin C, 200mg of theanine, 150mg of DIM, 4g of inositol, vitamin E, biotin, selenium, and chromium. All of the information on Ghost Glow has been put out by Kiley Miller, the brand's own fulfillment manager, who has a great deep dive into all of the ingredients in a thorough saved story on her Instagram.
As mentioned, Ghost is expected to launch Ghost Glow sometime in the coming weeks with a total of 30 full servings per tub, so it'll get you through an entire month when using it once a day. The upcoming and comprehensive supplement is a powder formula and is due to be available in two flavors with Peach and Blueberry Acai, both of which have no artificial colors or flavors.