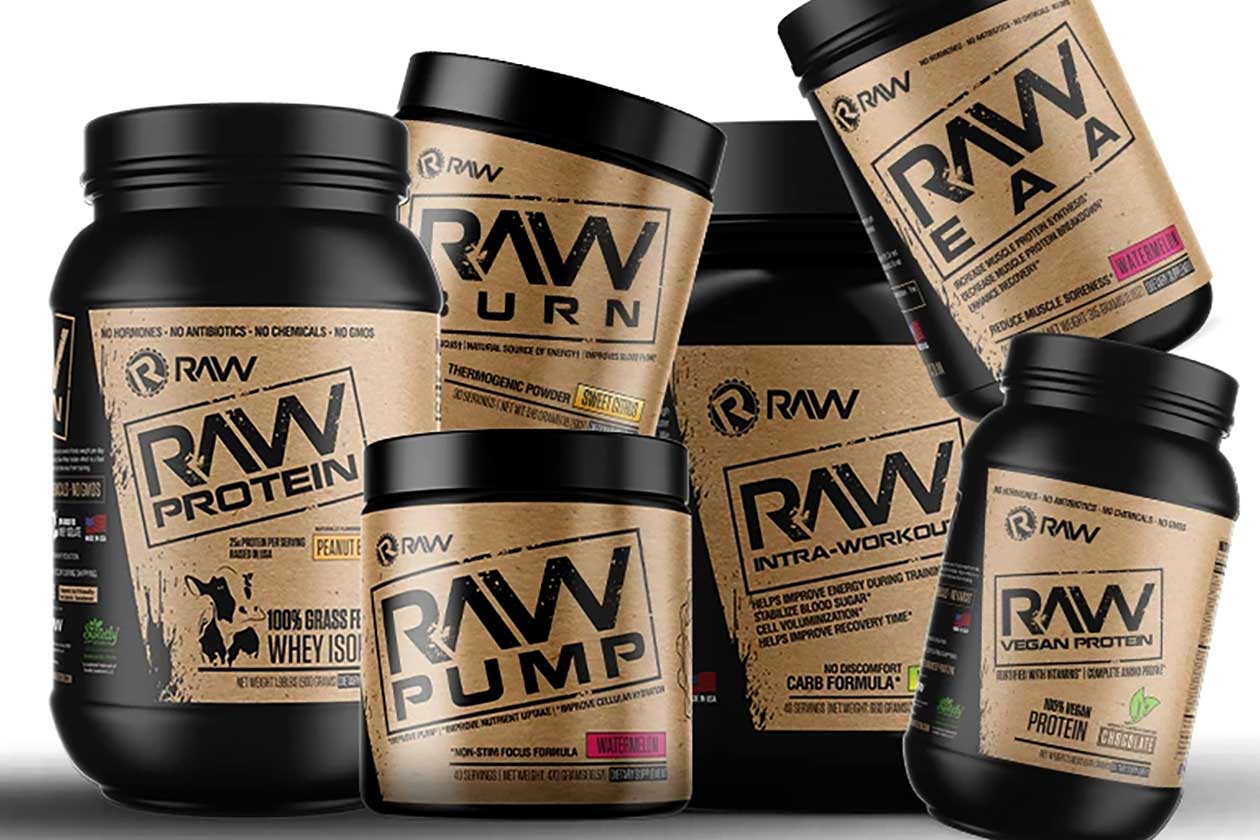 Matt Jansen is an extremely popular bodybuilding coach who has just announced an all-new, upcoming sports nutrition brand, introducing Raw Nutrition. The brand plans to take on the industry with quite a strong selection of supplements that we have to imagine will all be well put together based on how reputable of a trainer Jansen is.
Raw Nutrition is gong to start out with six different products, some for more mainstream categories, and some not so common. The brand will have two protein powders on launch, one a premium whey isolate, and a plant-based, vegan-friendly formula. The names on those two are Raw Protein and Raw Vegan Protein, with the same kind of simple naming convention used across the entire lineup.
Alongside the protein powders is the fat burner Raw Burn, the stimulant-free focus and pump supplement Raw Pump, the full-spectrum amino Raw EAA, then lastly, Raw Intra, which is a carbohydrate-based intra-workout. The formulas behind each of the products have yet to be shared; however, as mentioned, we don't imagine them disappointing with Matt Jansen involved, but we'll have to wait to be certain.
We're not too sure when Matt Jansen is looking to release Raw Nutrition, but if you head to its website right now, you can sign up to be notified the day everything drops and any discounts it has available.