Jacked Factory enhances its zinc-based supplement with oyster meat extract
Jun 25th, 2020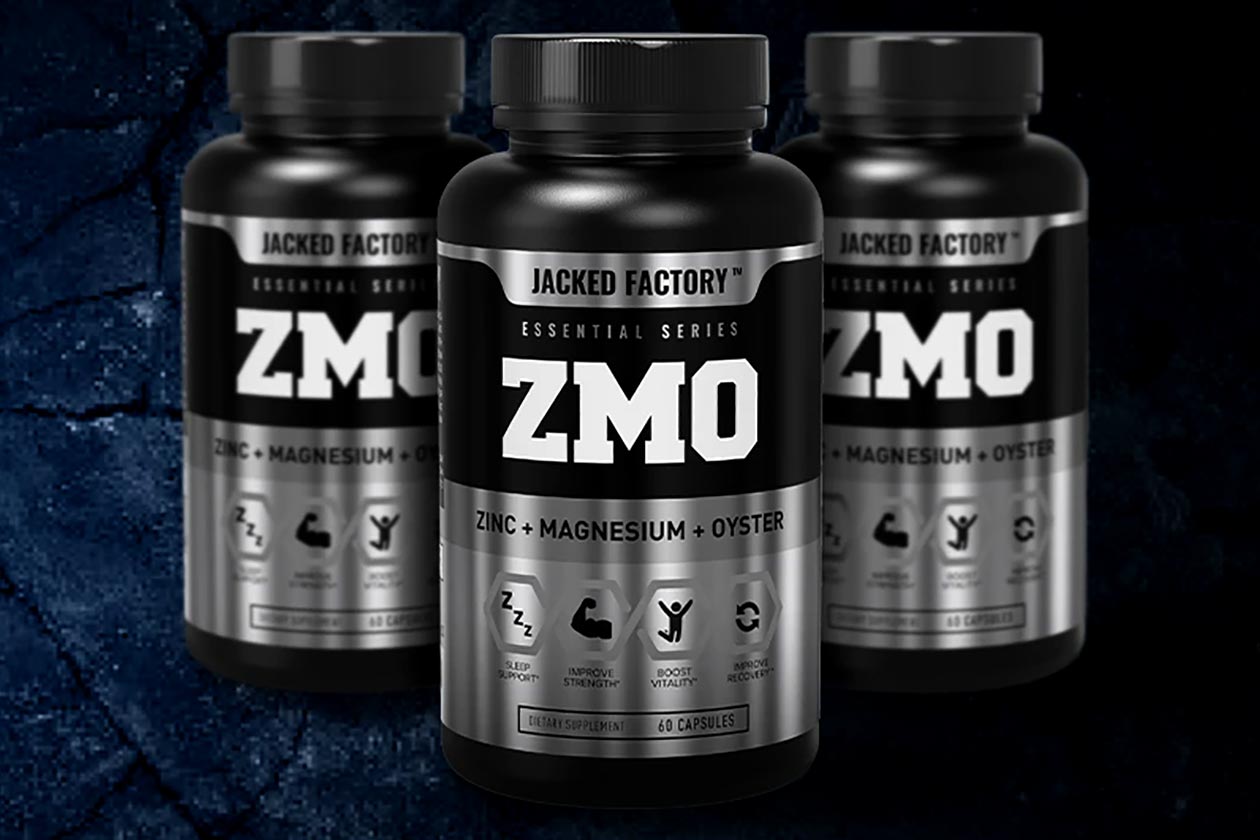 Jacked Factory has a new supplement this week that may sound like something traditional, however the Canadian brand has put its own little twist on it. The product is 'ZMO' not to be confused with your typical and extremely common 'ZMA' supplement. ZMO does feature ingredients similar to ZMA, but with one important change to separate it from the mountain of ZMA formulas on the market.
Jacked Factory's ZMO is a combination of highly bioavailable chelated zinc picolinate at 10mg per two-capsule serving, and chelated magnesium bisglycinate at 144mg. Where things really get different in the brand's take on the classic ZMA product is the 'O' in its name. Alongside the zinc and magnesium, Jacked Factory has included half a gram of oyster meat powder as a rich source of trace minerals.
You can pick up Jacked Factory's zinc, magnesium, and oyster meat formula starting this week through its website, and to celebrate its arrival, the brand is offering some solid discount. While the individual price on ZMO is still its usual $19.99, if you buy a second bottle, the brand will give you 50% off using the code 'ZMO50', which drops that $19.99 down to $15 each when buying two.