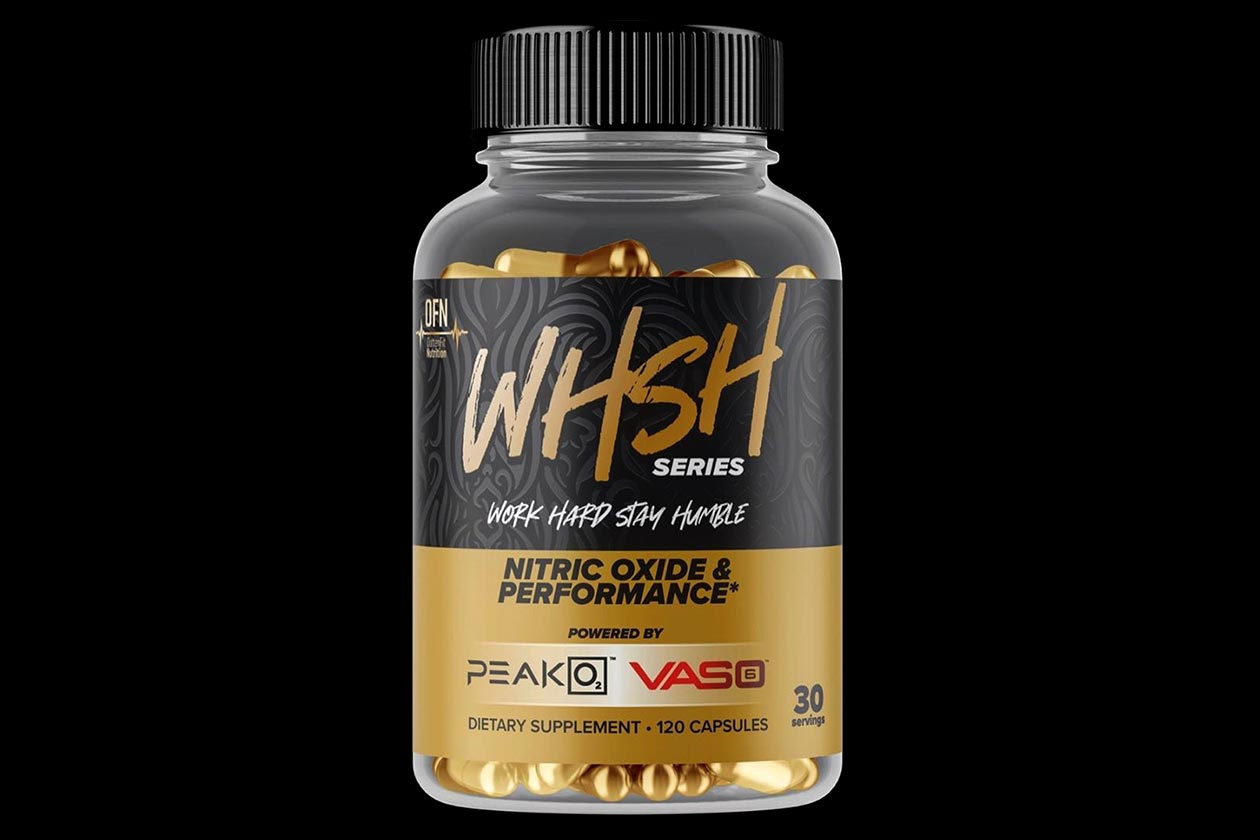 Within the next few weeks, Outtenfit Nutrition is putting into production what appears to be the first product in an all-new line of supplements. The upcoming collection is the WHSH Series, which stands for 'Work Hard Stay Humble'. The product the brand plans to start the WHSH family with is 'Nitric Oxide & Performance', which is built for precisely that.
Outtenfit Nutrition's first WHSH Series supplement features two main ingredients to support as per the name, nitric oxide and performance. The ingredients are both from Compound Solutions with the PeakO2 performance blend dosed at 2g per serving, and Vaso6 at 300mg. There is also BioPerine black pepper at its usual 5mg to help with absorption.
As mentioned, Outtenfit Nutrition is launching its WHSH Series Nitric Oxide & Performance within the next few months, in a bottle of 30 servings. We're not too sure what the price on this one is going to be, but we can't imagine it being too high considering its short set of ingredients.
Another detail worth highlighting is that Outtenfit Nutrition's WHSH Series is indeed a series, so Nitric Oxide & Performance won't likely be the only product in it. If the first entry is anything to go by, it looks like the WHSH Series will be a line of simple and stackable supplements, kind of like a traditional essential collection but with more premium ingredients.