Jun 26th, 2020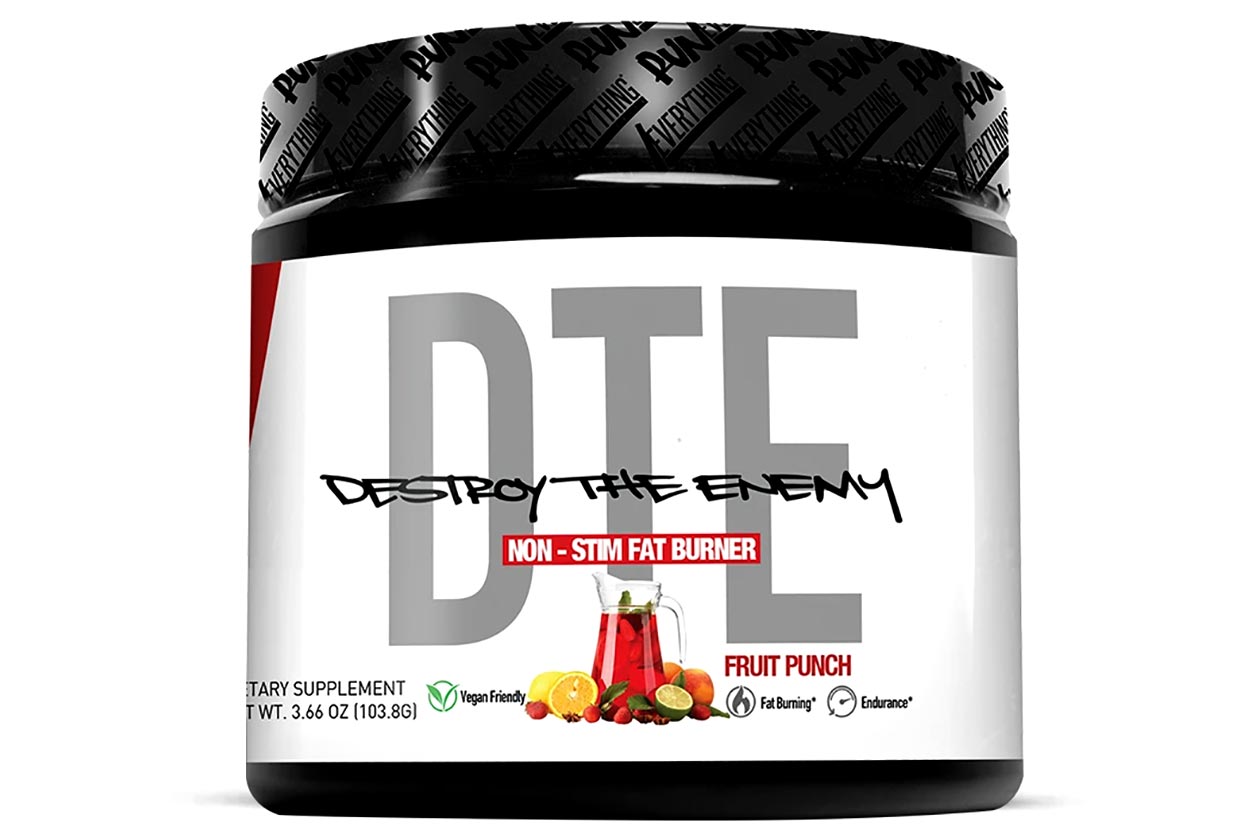 Destroy The Enemy or DTE for short, is Run Everything Labs' stimulant-powered fat burner, and up until this week, it was the brand's only competitor in the saturated weight loss category. The brand from Rob and Dana Linn Bailey has introduced a stimulant-free version of DTE, although it's not as simple as the regular DTE with just its stimulants removed.
Run Everything Labs has put together a similar but separate combination of ingredients for its stimulant-free DTE. Some of its features can be found in the original fat burner; however, it's mostly a separate supplement. It does still intend to provide support for weight loss, just without any stimulants and the classic energy boost that comes with them.
You can see the formula Run Everything Labs has brought together for its stimulant-free DTE in the facts panel above, which like the regular DTE, keeps everything fully transparent. It comes with 900mg each of acetyl-l-carnitine and CLA, 250mg each of coleus forskohlii and garcinia cambogia, green tea, green coffee, and 50mg of dandelion root.
Run Everything Labs has kept its stimulant-free version of DTE as flavored powder, like the original, with the same amount of servings per tub in 30 and the same price at $39.99. The brand has launched its less energizing fat burner one flavor with a traditional Fruit Punch, and to go with the release, if you spend over $50 on the Run Everything website, you'll get a free waist trainer.