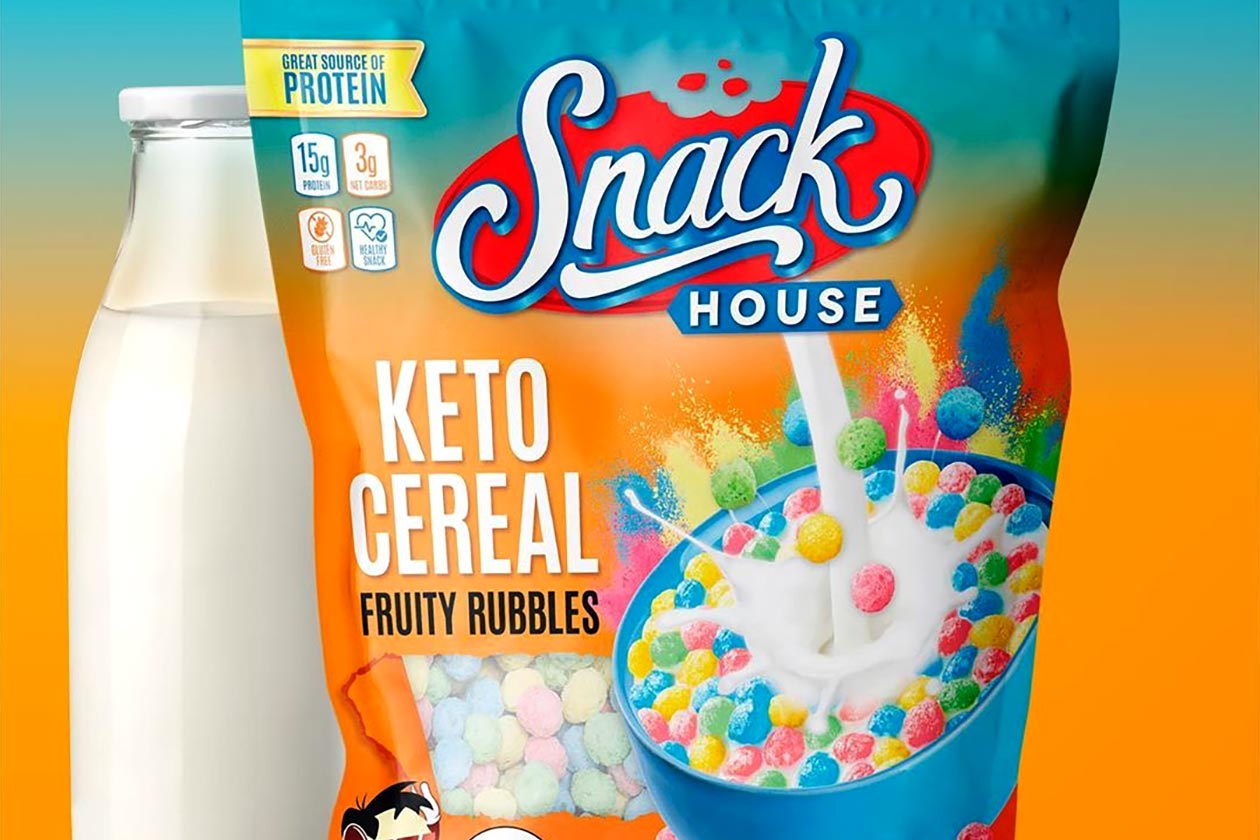 The creative and best of all delicious, functional food company Snackhouse Foods, has come out with an all-new protein-packed snack in a fun and colorful new flavor. The product is a spin-off of the brand's Protein Puffs called Keto Cereal. It is much the same as the puffs, but with an extra coating on each of the pieces that adds even more flavor when eaten like a traditional cereal.
Snackhouse Foods' first flavor for the product is Fruity Rubbles Keto Cereal; seemingly inspired by the classic Fruity Pebbles cereal. Each bag of the protein snack is filled with pink, blue, green, and yellow-colored puffs for a fruit-flavored cereal experience. From a single serving of the product, you get a solid 15g of protein, just like the brand's Protein Puffs, and only 3g of net carbohydrates.
The tasty looking Fruity Rubbles Keto Cereal will be available for purchase starting tomorrow through Snackhouse Foods' online store, with its many retail partners likely getting it at some point as well. While Fruity Rubbles is the first and only flavor for the brand's Keto Cereal at the moment, the brand has already confirmed, more options are in the works and on the way.