USN releases a performance supporting snack bar under its Sport Series
Jun 29th, 2020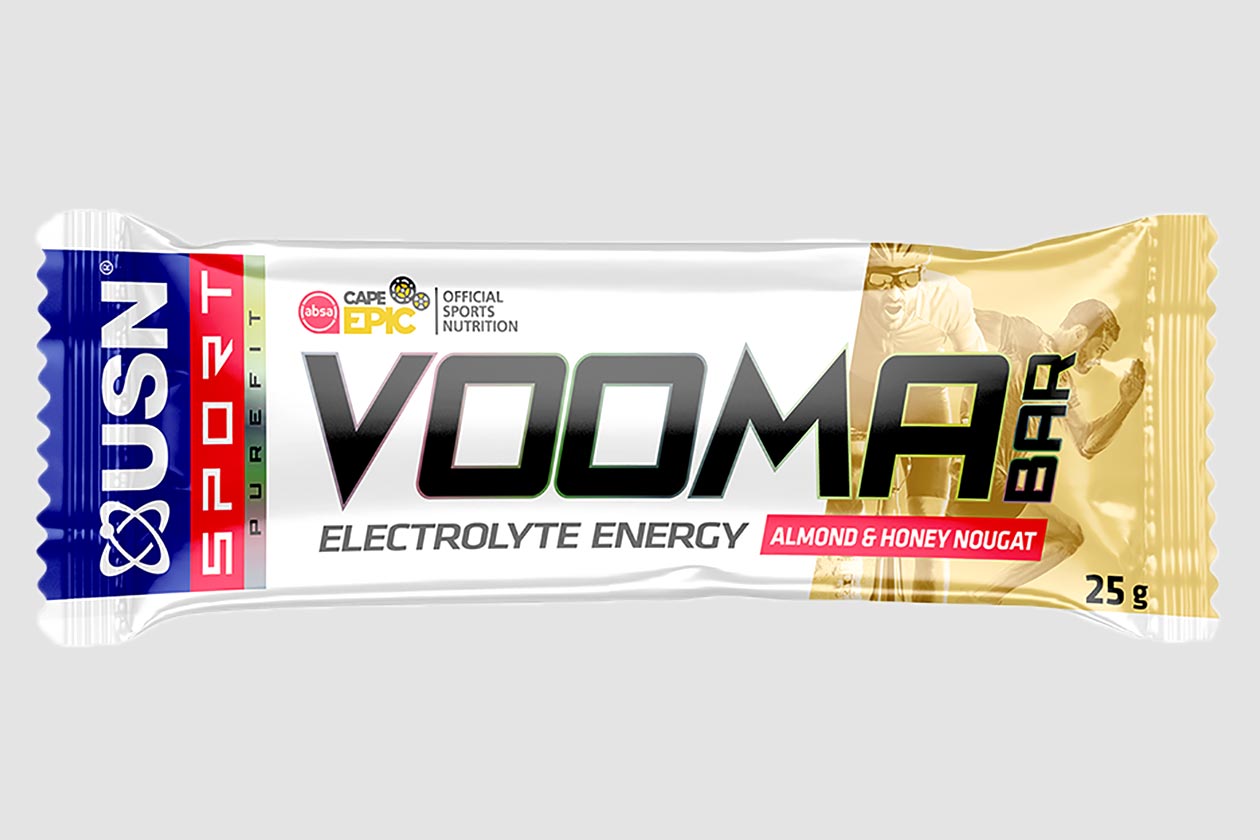 In USN's home country of South Africa, it has a much more extensive lineup of products, more than the typical mix of sport and nutrition supplements you find around the globe. A lot of the selection is still traditional supplements like protein powders, aminos, weight loss formulas, and so on, but it also has some more sport-specific items.
USN's South African lineup actually has a separate Sport Series made up of performance and endurance-focused products. This month, the international brand has added to that series with a new on-the-go type item named the 'Vooma Bar'. It is a light 25g snack, and much like the other items in the Sport family, it aims to support endurance and performance.
USN has packed its Vooma Bar with electrolytes for hydration, egg albumin for protein, and glucose, sucrose, and fructose to provide a quick hit of carbohydrates to keep you going. Each of the snack-sized Vooma Bars comes with 12g of carbohydrates, all of which is sugar, 1.5g of fat, and just a gram of protein. The product has two flavors to choose from with Peanut Nougat, and the slightly longer Almond & Honey Nougat.
USN's performance fueling, Sport Series Vooma Bar, is out now in South Africa, and available in boxes of 30 bars, with the brand's own online store selling them at 319 (18.51 USD), which is 10.63 (0.62 USD) each.