5% Nutrition supercharges its pre-workout 5150 for its European fans
Jul 15th, 2020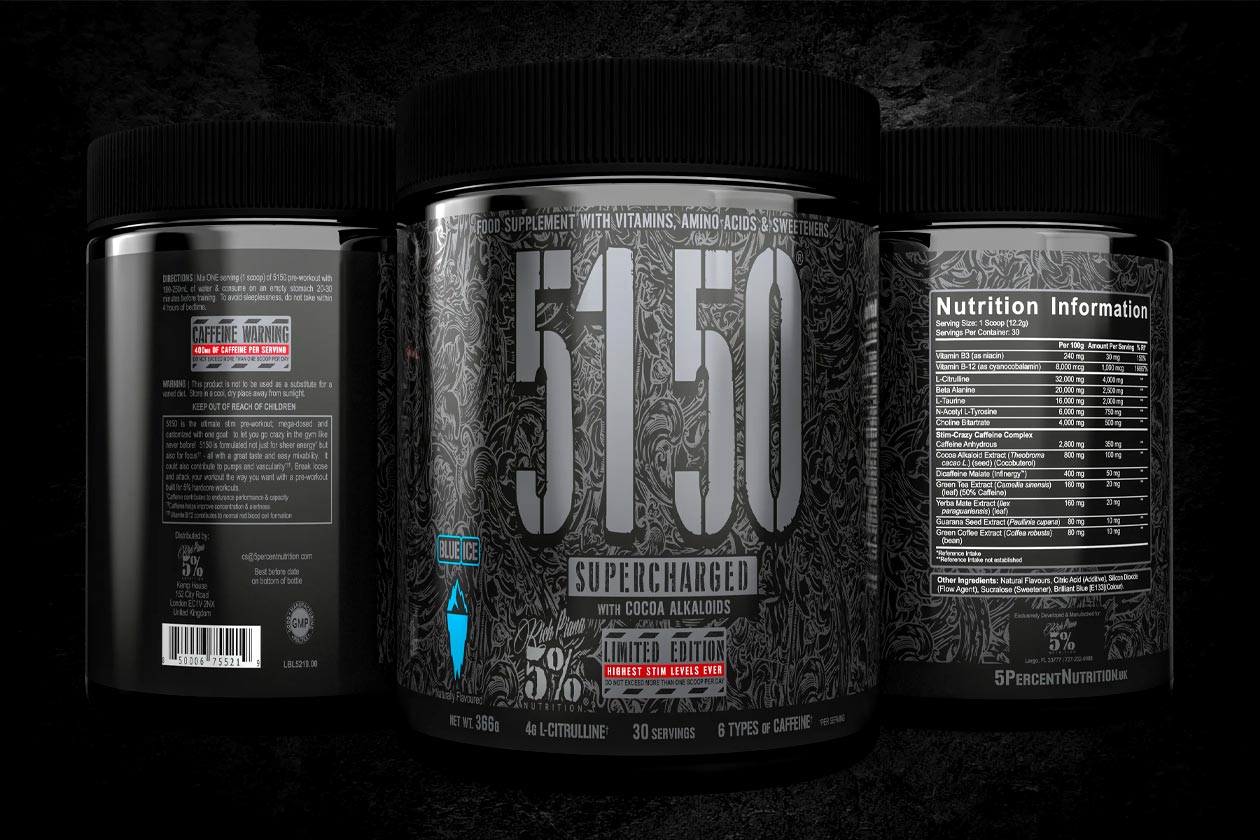 5% Nutrition has put together a special edition version of its stimulant pre-workout 5150, exclusively for its fans in the UK and Europe. The supplement is '5150 Supercharged', and it features a slightly different combination of ingredients compared to the regular 5150. It promises a similar mix of benefits and effects to the original, but as mentioned, it's only available to those of you in Europe.
All of the ingredients in 5150 Supercharged are in 5% Nutrition's 5150 from the US, although some have been mixed around or swapped for a different form, and are now transparently dosed. You can see the facts panel for the supplement directly below, including the same 4g of pure citrulline for pumps, 2.5g of beta-alanine to support performance, 2g of taurine, 750mg of n-acetyl-l-tyrosine, and half a gram of choline.
Where things start to get different between 5% Nutrition's regular 5150 and the special edition 5150 Supercharged, is with the ingredients for energy and focus. While the original has a non-transparent stimulant blend, Supercharged has seven fully transparent ingredients with 350mg of caffeine as well as 50mg of di-caffeine malate, Cocobuterol branded cocoa extract, and yerba mate.
5% Nutrition's new pre-workout is expected to be hitting stores and stockists in the UK and Europe soon. Fans will be able to pick it up in tubs of 30 full servings, with just the one flavor to choose from in Blue Ice. It is also worth mentioning the brand is promoting this one as a limited edition release, so it doesn't sound like the supercharged spin-off is going to be around permanently.