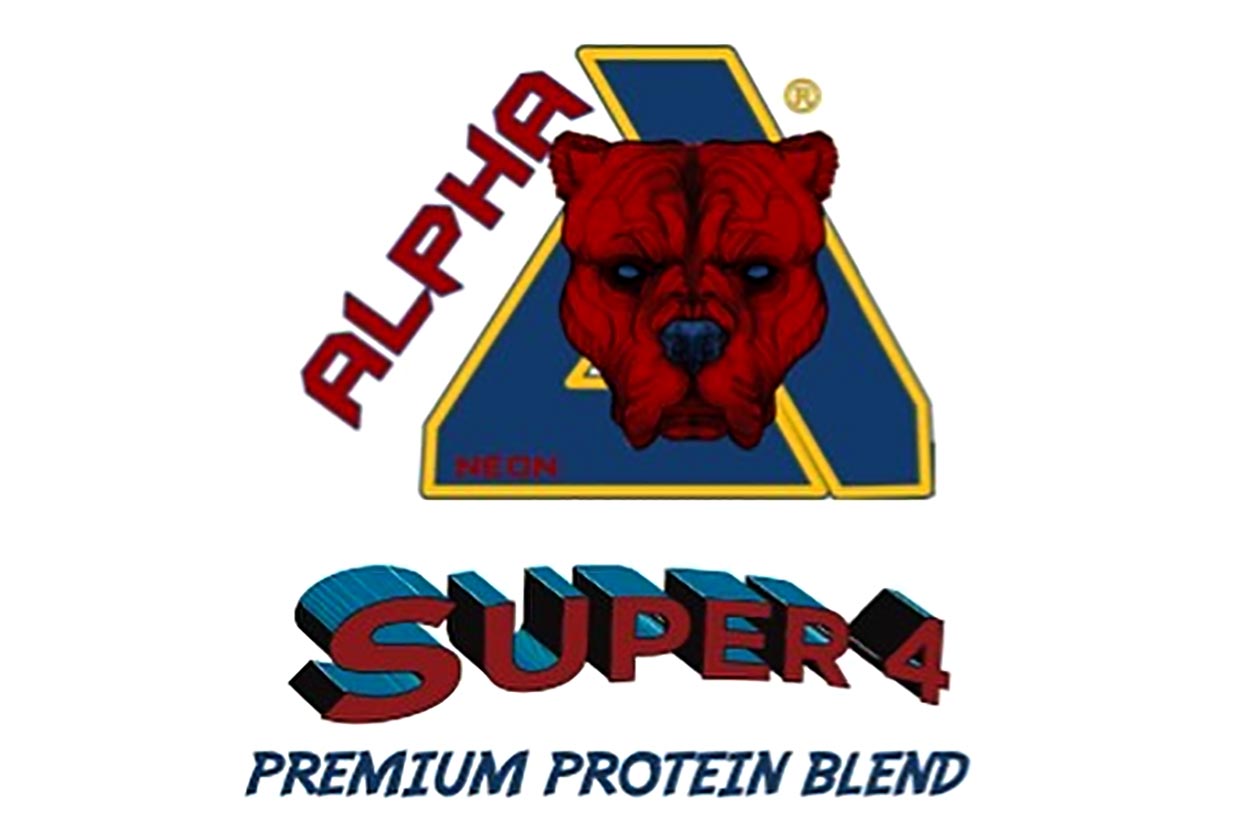 Alpha Neon is a growing supplement company out of the UK that competes in a variety of categories including, amino, intra-workout, and of course, pre-workout with three different products. One of the mainstream areas of the market the brand hasn't touched yet is protein powder, although sometime soon, it is planning to do just that with 'Super 4 Premium Protein Blend'.
Super 4 is going to be Alpha Neon's first-ever protein powder, which as its full name says, will feature a blend of sources of protein as opposed to just the one. The brand has not revealed what any of those sources are but has confirmed it'll feature a fully transparent formula, so you'll know how much of each of its protein sources contribute to the total amount per serving.
Another detail Alpha Neon has put out there for Super 4 Premium Protein Blend is its list of flavors, and surprisingly it's not short or made of traditional protein powder tastes. When the supplement eventually arrives, it'll have five flavors to choose from in New York Cheesecake, Strawberry Candy Floss, Neapolitan Ice Cream, Blueberry Muffin, and Choco Peanut Butter.