Limited BZRK Money comes with a tweaked formula and prizes inside the tub
Jul 21st, 2020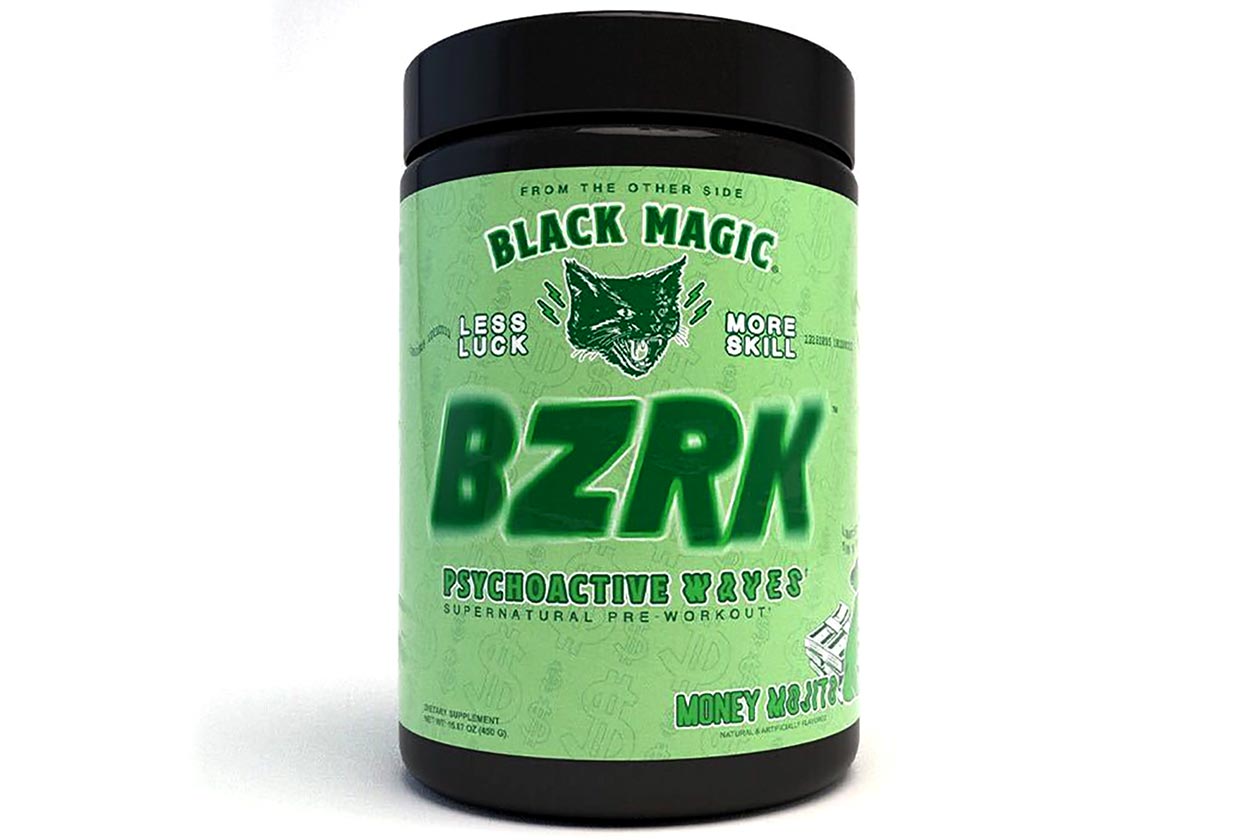 On the first day of next month, Black Magic is set to release a new series of limited edition series flavors for its original stimulant pre-workout BZRK. The pair of products is being referred to as BZRK Money, not just because the flavors and alternative branding seem to be money-themed, but there is a money-style promotion tucked away inside each of the tubs.
To get things started, Black Magic has confirmed one of its two BZRK Money flavors with the cocktail-inspired Money Mojito. Similar to how Myoblox puts together different formulas for its limited-edition products, Black Magic has done the same for BZRK Money. The flavors come with ingredients not found in the regular version, including added Nitrosigine and Kanna, and about 14% more caffeine at 400mg per serving.
While Black Magic has added some new ingredients for BZRK Money, it has re-dosed and removed others, all of which you can see above in its facts panel. As for that money promotion on the inside of the special edition pre-workout, the brand has stashed Black Magic Money in select tubs, which you can, in turn, redeem for some awesome prizes.
If you purchase a tub of BZRK Money in its Money Mojito or the mystery second flavor and find $20 of Black Magic Money, that'll score you a free tee. If you find a $50 bill, that's a free tub of BZRK, and those truly lucky individuals that stumble across a yellow and purple-colored $1000 bill, that gets you $1000 worth of Black Magic supplements and apparel.
Once again, all of this is going live on Saturday the 1st of August, which is about one and a half weeks away, with Black Magic's online store being the place to grab yourself BZRK Money.