Blinx is an all-new supplement company, that is about gaming supplements and absolutely nothing else. The brand focuses primarily on products to elevate your gaming performance with no plans to touch pre-workouts, protein powders, or any other traditional sports nutrition categories. Blinx has hit the market with two supplements to start, including its flagship formula, the energy and focus-enhancing 'Dragon Focus'.
Dragon Focus certainly comes with a lot more ingredients than your typical gaming product, in fact, the amount of compounds Blinx has jammed into this is more reminiscent of a pre-workout. The brand has put a lot of time and effort into formulating the supplement, with everything included to improve your gaming. Blinx created Dragon Focus to reduce stress and eye strain, enhance mood and blood flow, and increase energy and focus.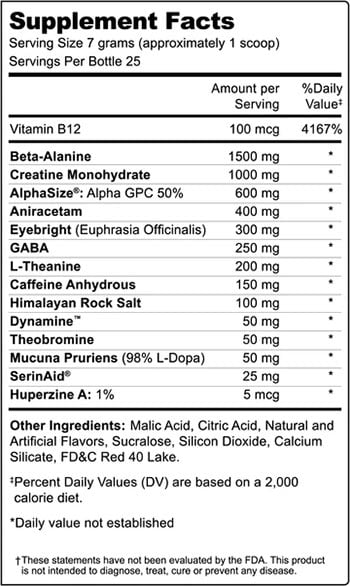 You can see the full list of ingredients Blinx has brought together for Dragon Focus in its facts panel above. Everything in the product is transparently dosed, with a lot of the features being there to support and enhance focus and cognition, further showing that gaming basis. Blinx promotes the supplement as having six clinically tested focus ingredients, including the three premium features, Dynamine, SerinAid, and AlphaSize alpha-GPC.
Blinx does have an online store in its website where you can purchase Dragon Focus directly from the brand with 25 servings per tub in two flavors, Citrus Grapefruit and Sour Raspberry. As mentioned, Blinx is an all-out gaming brand and will be expanding its lineup. It already has other supplements in the works for launch later down the road, and they will all be geared towards gaming, but have their own point of difference and purpose.