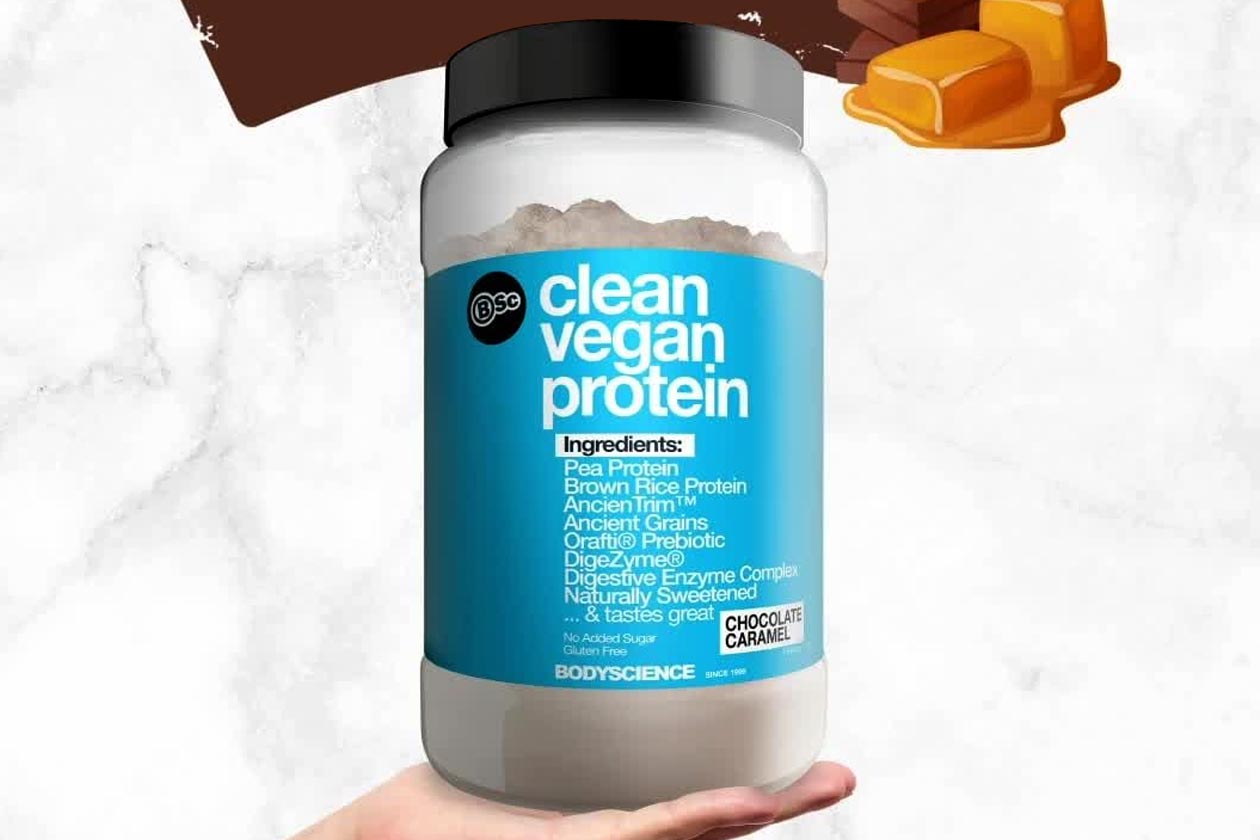 It was about one and a half years ago the Australian legacy brand Body Science, entered the plant-based protein powder market with its obviously titled 'Clean Vegan Protein'. The supplement provides a solid 30g of protein per serving, coming from a blend of pea isolate and brown rice protein, combined with prebiotic fiber, digestive enzymes, and naturally sweetened with stevia.
This week, Body Science has released its first new flavor for Clean Vegan Protein since it hit the market back in late 2018 with four options in Chocolate, Vanilla, Salted Caramel, and Berry Coconut. The new addition to the lineup is more like the last two flavors of that four, being that it's not a traditional type taste like Chocolate and Vanilla, with a sweet and salty Chocolate Caramel.
Body Science is already stocking its new Chocolate Caramel Clean Vegan Protein in its own online store where a typical 22 serving tub will cost you $69.95 (49.15 USD).