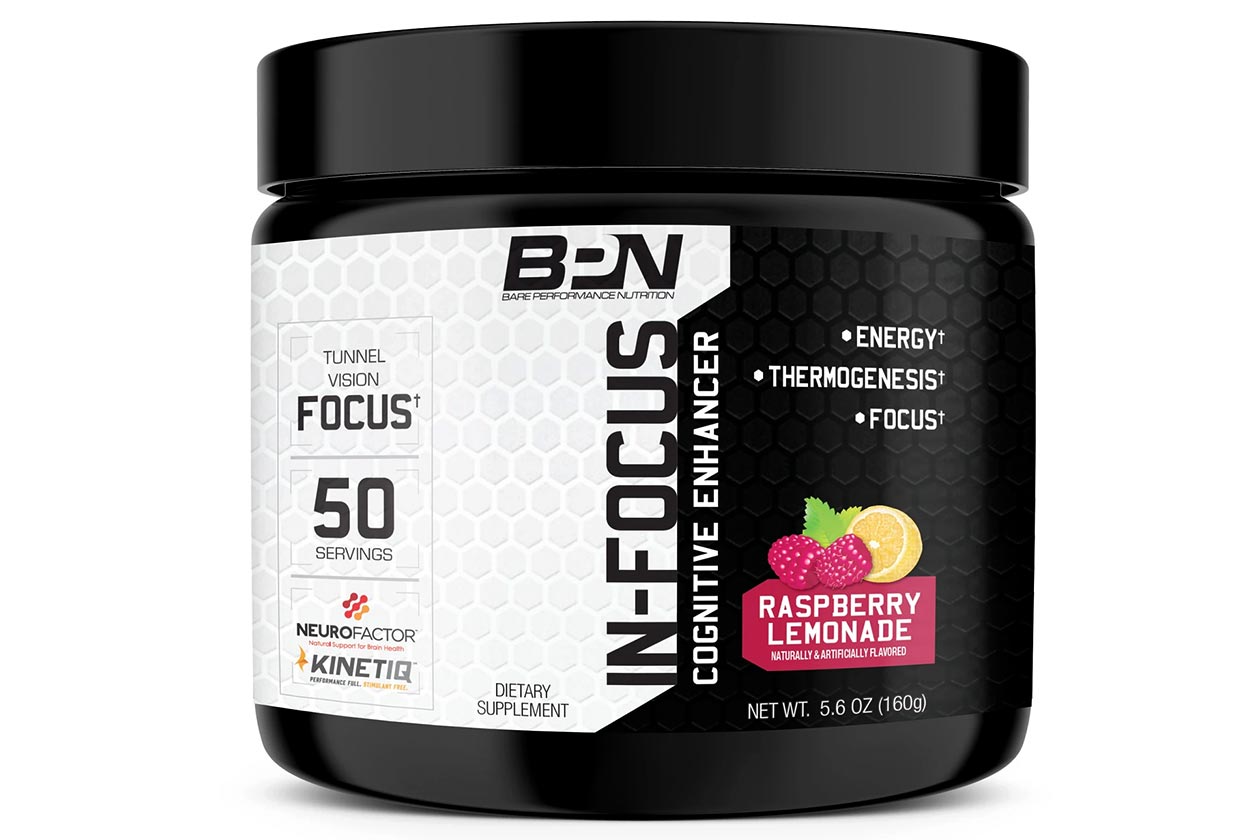 Bare Performance Nutrition, more simply referred to as BPN, has quietly refreshed the formula behind its focus-based supplement, In-Focus. The brand has actually made quite a few changes to the product, all while keeping its benefits much the same. In-Focus is still mostly about enhancing focus and cognition; although now, it relies on a different set of ingredients to do so.
BPN's new In-Focus no longer features coleus forskohlii or Kinetiq branded synephrine. However, it does include a couple of ingredients that weren't in the previous version with premium AlphaSize alpha-GPC at 200mg per serving and Dynamine at 125mg. There are four other compounds in the supplement, all of which have been carried over from the previous In-Focus.
Those four ingredients, on top of AlphaSize and Dynamine, are the same dosages of mucuna pruriens and NeuroFactor at 150mg and 100mg, respectively. You also get the same amount of level as the last version of BPN's focus competitor in 150mg, but twice the amount of tyrosine, with the reformulated In-Focus packing a gram per serve instead of half a gram.
BPN's updated In-Focus is in stock and available from its website, where if you visit and check out the nutrition section, you'll see all of the changes for yourself. Despite the differences, the brand has kept the price of the product consistent at $39.99 for the same 50 servings per tub. The new In-Focus is currently available in two flavors with Blue Snow Cone and Raspberry Lemonade.