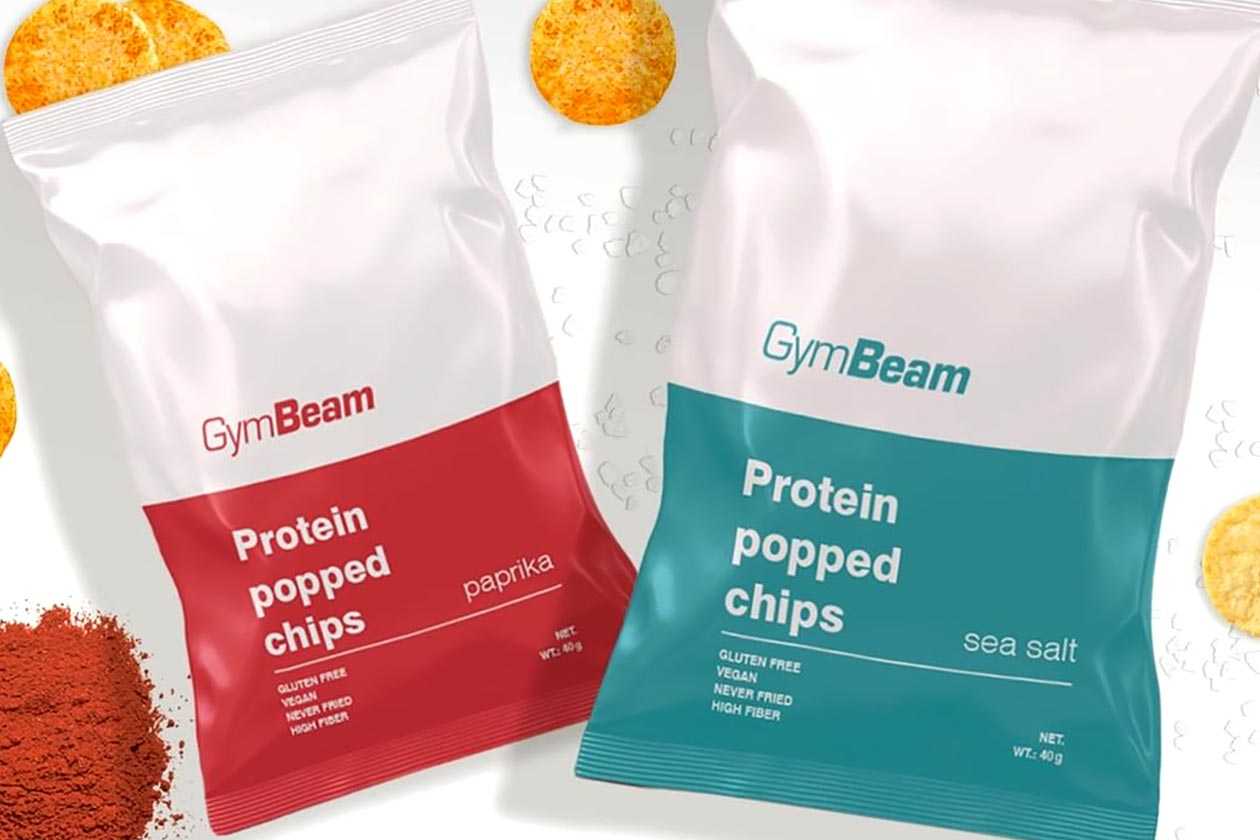 Protein Popped Chips is the latest product from the European retailer GymBeam and its own line of supplements and functional foods. It is an on-the-go item, in a light 40g bag of chips, with those chips, of course, being high in protein. They are also not fried, but air-popped, hence the name, and are vegan-friendly, made using lentils and cornflour.
The macros on GymBeam's Protein Popped Chips start with 8.4g of protein in an entire bag, 22 to 24g of carbohydrates, just 2.4 to 3.6g of fat, a gram or less sugar, and a calorie count of around 160. The chips are obviously not as loaded or lean as a typical protein bar, although being the different snack that it is, as mentioned, the macros aren't too bad.
GymBeam has put together two flavors for its Protein Popped Chips with Sea Salt and Paprika, with the former being slightly higher in carbohydrates but lower in fat. The product is available now through the retailer's online store at a price of €1.29 (1.51 USD) per bag.