Muscletech reformulates with NO3-T and Zynamite for its new Shatter Elite
Jul 6th, 2020
Last week we posted about the all-new Muscletech, who has completely revamped its lineup with an updated look, a very different logo, and much clearer separation when it comes to its many series and collections. In amongst all of that change are some supplements that have been reformulated and relaunched as well, including the brand's stimulant pre-workout Shatter.
Muscletech has put out quite a few versions of Shatter over the years, with some of the more recent iterations being Black Onyx Shatter and Shatter SX-7 Revolution. The latest Shatter is named 'Shatter Elite' as it falls under the brand's Elite Series, and it features a very different formula to those from the past, but still aiming for an all-around, balanced mix of benefits.
Muscletech Shatter Elite has a few ingredients from its predecessors alongside some fresh, new, and more modern features to bring it into 2020. As mentioned, the supplement is formulated for a balanced combination of benefits, with ingredients to deliver the typical stimulating effects of increased energy and focus, as well as better pumps and performance.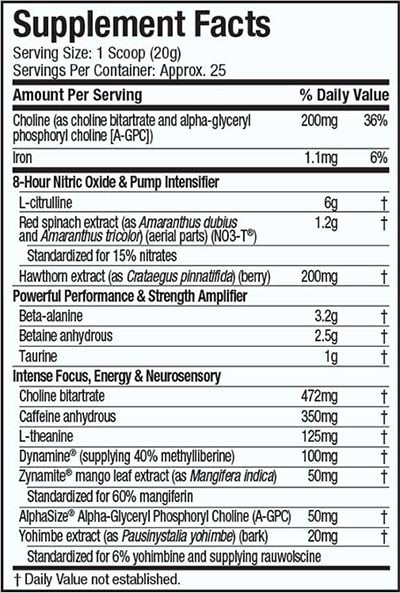 Taking care of the energy and focus in Shatter Elite are the likes of choline bitartrate, the increasingly popular stimulant Zynamite, AlphaSize alpha-GPC, and a solid 350mg of caffeine. Then for pumps and performance, you have highlights such as 6g of pure citrulline, 3.2g of beta-alanine, 2.5g of betaine, and 1.2g of premium NO3-T red spinach providing 180mg of nitrates.
You can see the complete combination of ingredients Muscletech has brought together for Shatter Elite in the facts panel above, which is fully transparent. The legacy brand's newest entry for the highly competitive pre-workout market is due to be available through its website soon at $39.99 for 25 serving tub in Icy Charge, Glacier Berry, and Sour Burst Candy flavors.