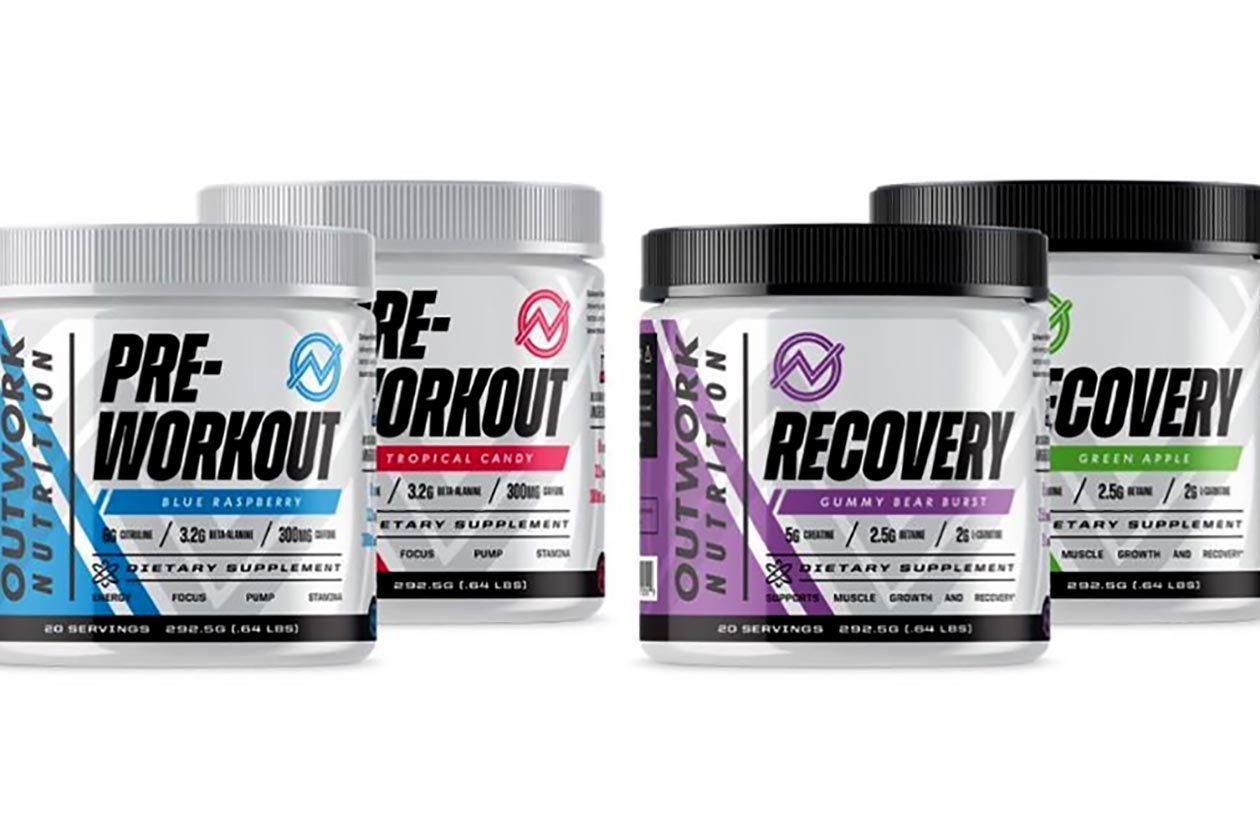 About half a decade ago in 2015, the well-known natural bodybuilder, powerlifter, and nutrition expert, Layne Norton, introduced his own line of supplements with Carbon By Layne Norton, exclusive to the online giant Bodybuilding.com. The brand started with two products named Prep and Recover, which were later joined by the protein powder Build, although everything was eventually discontinued a couple of years later.
Layne Norton has now revealed he is once again taking on the supplement industry in the coming weeks with a fresh new brand named Outwork Nutrition. Much like Carbon By Layne Norton, Outwork will be starting with a stimulant powered pre-workout and a recovery product. They are both going to be named after their categories with Outwork Pre-Workout and Outwork Recovery.
At the moment, all we have for each of Layne Norton's upcoming Outwork Nutrition supplements is a preview image. The first look at both products confirms their main ingredients, with Outwork Pre-Workout packing 6g of citrulline for pumps, 3.2g of beta-alanine for performance, and 300mg of caffeine. As for Outwork Recovery's highlights, they are a full 5g of creatine, 2.5g of betaine, and what appears to be 2g of glutamine.
More details will, of course, be shared as Layne Norton and his new brand Outwork Nutrition get closer to launch, which, as mentioned, is happening sometime in August. The newcomer does have the website outworknutrition.com, although it currently doesn't have information, just a sign-up box to be notified for deals, launches, and everything else Outwork Nutrition related.