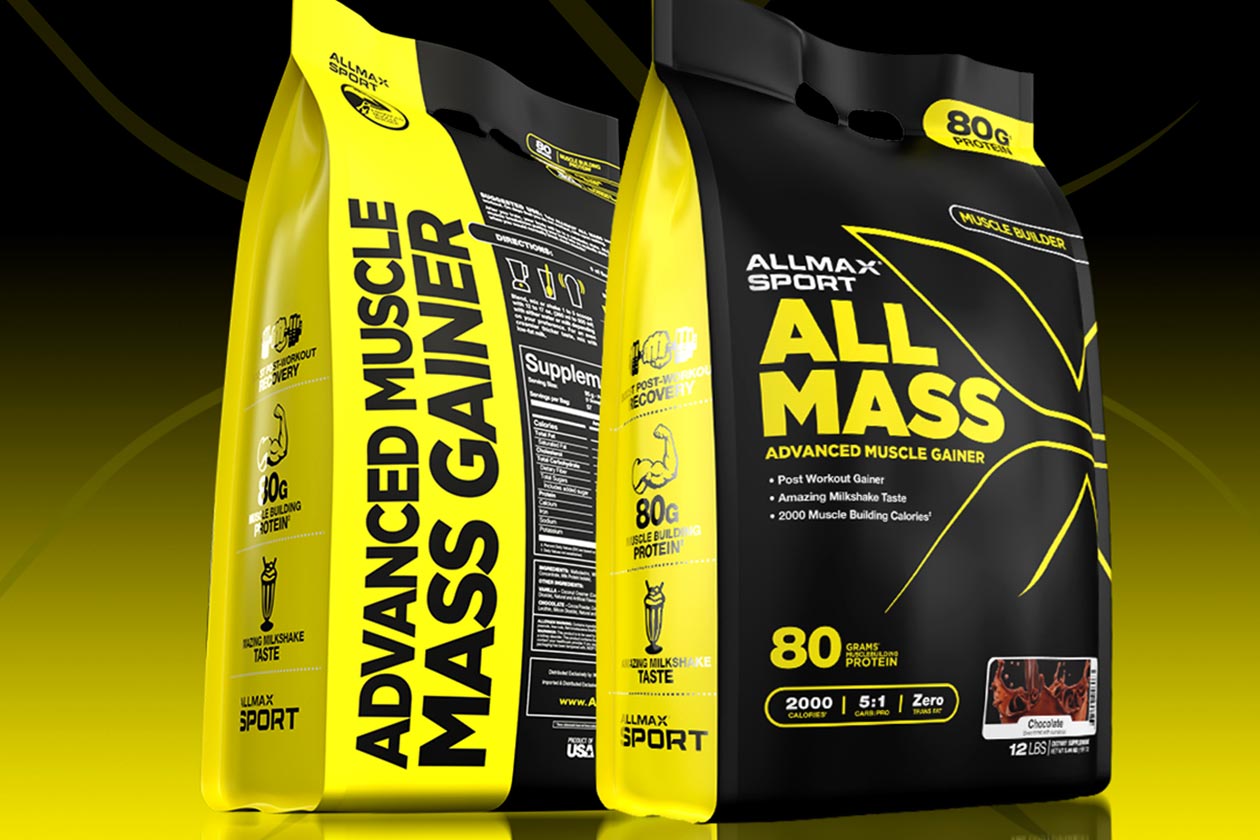 AllMax Nutrition has released a new mass gainer that is quite different from its current and long-running competitor for the category in QuickMass. The product is named 'AllMass', and it is one of the most calorie-dense gainers we've seen. It actually ties with Muscletech's now discontinued Mass-Tech Extreme 2000, which had 2,000 calories when mixed with milk, the same as AllMass.
Each huge, almost half a kilogram serving of AllMax Nutrition's AllMass comes with 62g of protein from a blend of whey and milk concentrate, and whey and milk isolate. You then have the macro responsible for most of the supplement's calories in 359g of carbohydrates with 22g of that sugar, from two sources in maltodextrin and oat flour. The last two macros are 16g of fat and a grand total of 1,820 calories.
As mentioned, to get AllMass to the 2,000 calories and 80g of protein highlighted on the front of its bag, you need to mix it with two cups of skim milk. AllMax Nutrition has actually listed that milk-mixed nutrition profile separately on the back of its packaging, right beside the 475g serving in water.
AllMax Nutrition has released its loaded gainer AllMass in two traditional flavors, so not quite as many as QuickMass and its five. The options are Chocolate and Vanilla, both available in a huge 12lb bag, which is enough powder for 11 full servings or just over two weeks if you train five times a week. The product is out now in Canada and expected to show up in online stores and on shelves in the coming weeks.