Aug 19th, 2020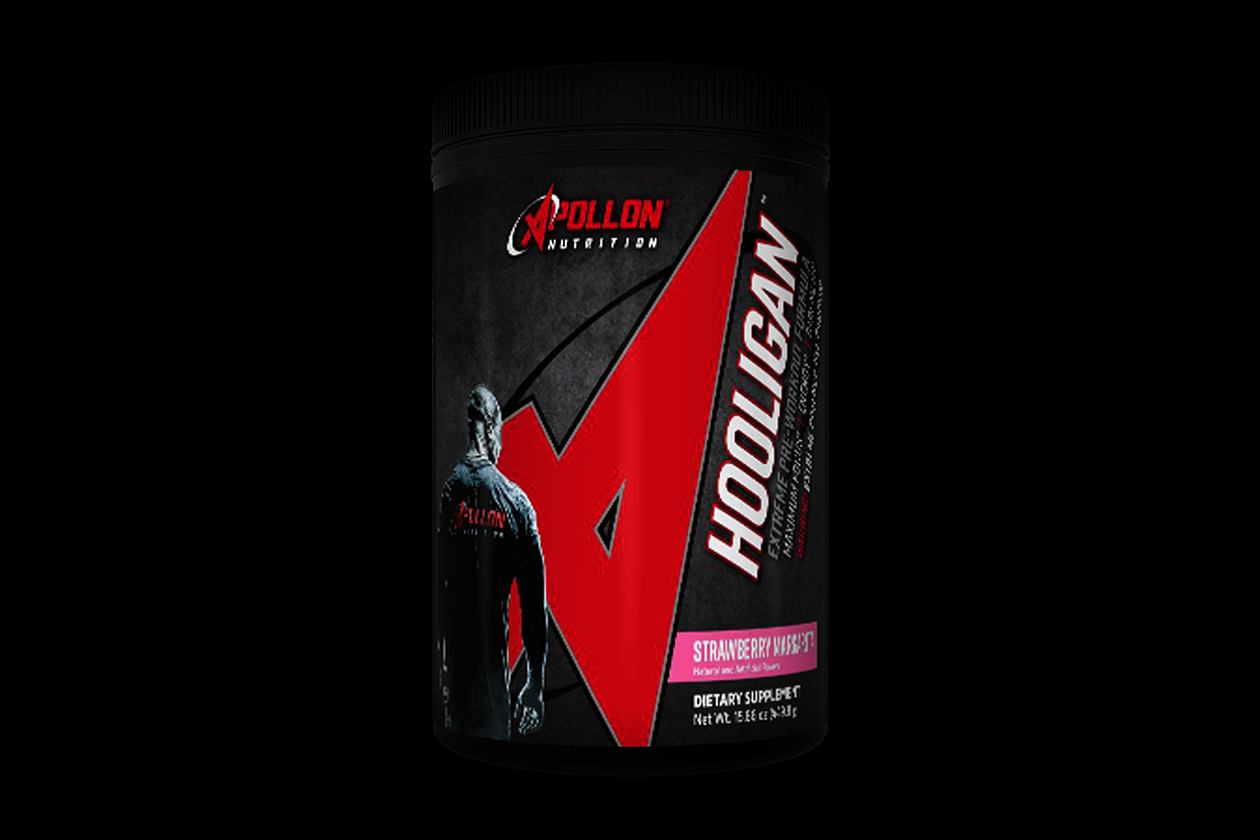 Hooligan is one of the two powerful pre-workouts from the hardcore supplement company Apollon Nutrition, with the other one being the higher stimulant formula Assassin. Hooligan is the fast-growing brand's more balanced and well-rounded pre-workout, featuring well-dosed ingredients to support energy, mental focus, pumps, and performance.
In the coming weeks, Apollon Nutrition is launching version number five of Hooligan, which despite the fourth one already being quite an intense pre-workout, takes things up a notch. To build even more excitement for the highly anticipated supplement, the brand has shared the formula behind Hooligan V5, which you can see for yourself in the image below.
Higher dosages
Apollon Nutrition has essentially taken the previous version of Hooligan and increased almost every ingredient, as well as added a couple of new features for an even more powerful experience. The only ingredient that was in the fourth edition of Hooligan and not in the fifth is BioPerine, although, in its place, the brand has a different absorption enhancer with AstraGin.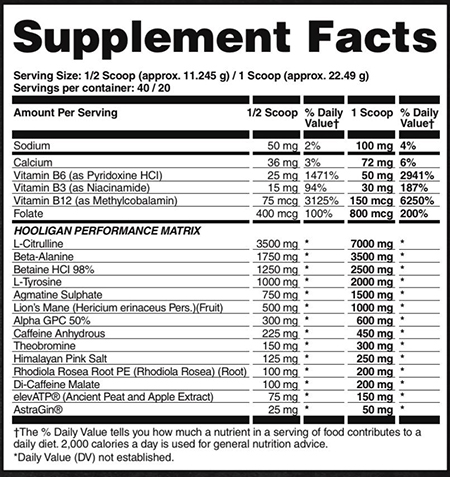 As mentioned, almost everything else in Apollon Nutrition's newest Hooligan has been increased. For example, you get 7g of pure citrulline instead of 6g, 500mg more agmatine, double the amount of alpha-GPC, and 3g of betaine. There are also a couple of new ingredients in the mix with 200mg of rhodiola and a truly huge dose of lion's mane at one gram.
Total caffeine
Apollon Nutrition has certainly upped its game with the latest iteration of Hooligan, improving in all areas by way of higher dosages and adding those two new ingredients. The caffeine is still up there as well, but with a different balance where instead of 600mg of caffeine anhydrous and 100mg of di-caffeine malate, you get 450mg of anhydrous and 200mg of di-caffeine.
Launch and flavors
Once again, Apollon Nutrition is planning to release its revamped and reformulated Hooligan pre-workout later this month through its website. It'll have the same amount of full-servings per tub at 20, and hit the market in three flavors with V4's two tastes in Fuzzy Navel and Strawberry Margarita, and an all-new Turnpike Tea.