Aug 18th, 2020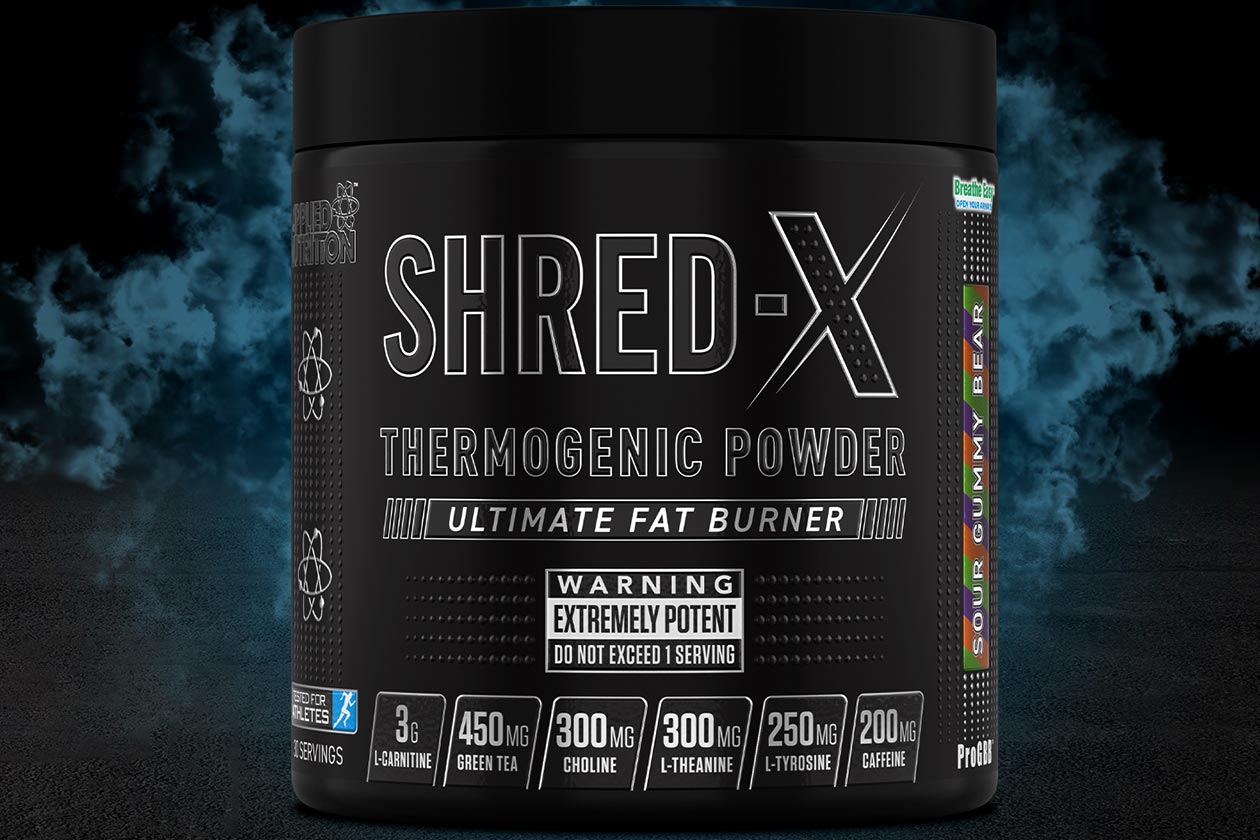 Shred-X is Applied Nutrition's more intense and advanced weight loss supplement, featuring a similar look and branding as its more advanced pre-workout All Black Everything or, more simply, ABE. The high energy Shred-X launched back in 2018, and now two years later, fans of the UK brand can enjoy the benefits and effects of the product in a different format.
Applied Nutrition has taken Shred-X and turned it into a powder that is available in just the one Sour Gummy Bear flavor. While the pill to powder transformation is a significant change, that isn't the only difference with the new flavored Shred-X. The brand has also made several changes to the supplement's formula, which has some familiar ingredients, but just as many changes.
You can see the combination Applied Nutrition has brought together for its Shred-X powder in the facts panel below. As mentioned, there are features fans will recognize from the original such as choline, green tea, caffeine, and theanine, but all at slightly different amounts. There are also several new additions, including a solid 3g of acetyl-l-carnitine, ProGBB over regular GBB, olive leaf, and gymnema.
Applied Nutrition's flavored Shred-X is actually more of an advanced or comprehensive spin-off of the regular Shred-X capsules. It has more than triple the amount of active ingredients, still aiming to increase energy, enhance focus and thermogenesis, and support overall weight loss.
You can already purchase the Shred-X powder directly from Applied Nutrition through its online store at appliednutrition.co.uk. It still comes with 30 full servings per tub, so it'll last the same amount of time as Shred-X capsules. The supplement's price is slightly higher however, at £34.95 (46.04 USD) versus £29.99, although that is justifiable with all of those added ingredients and higher dosages.