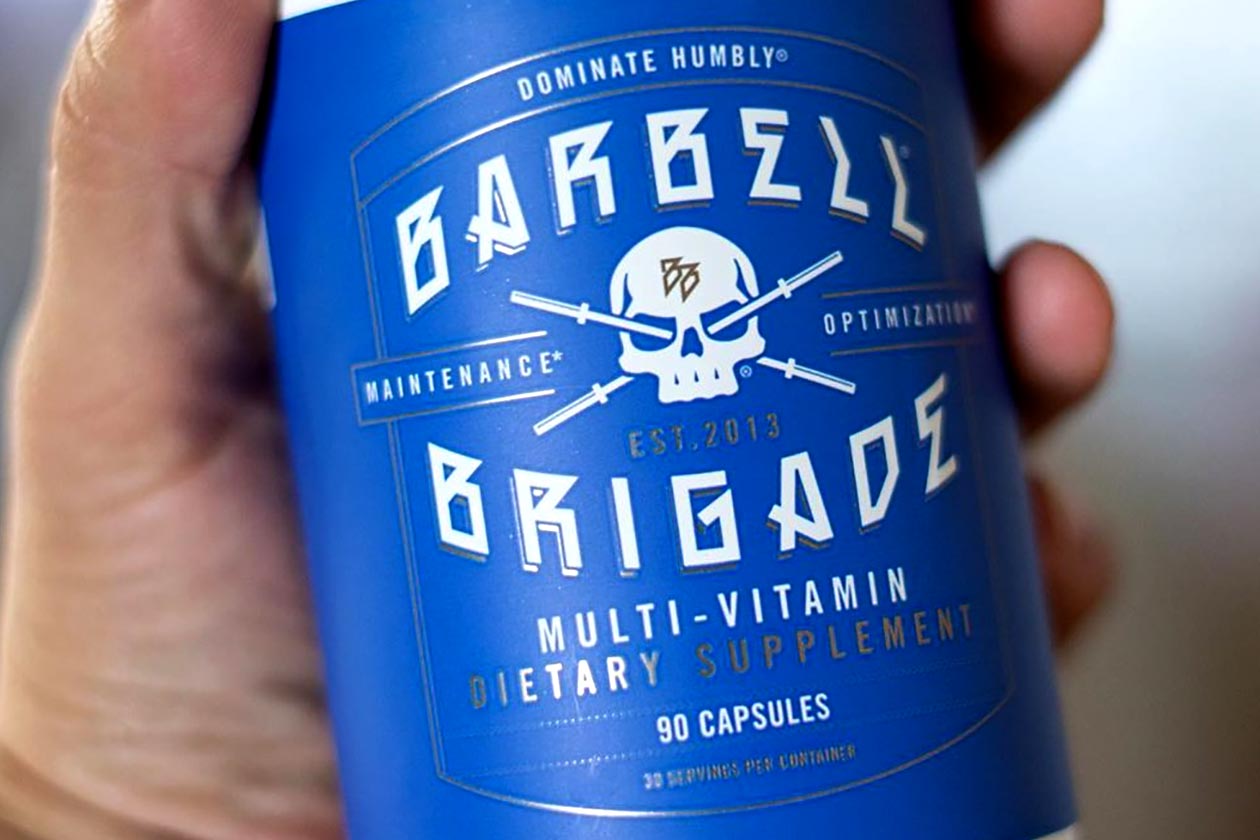 The last we heard from the team at Barbell Brigade was that it would be coming out with some sort of protein powder later this year in Milk Chocolate, Horchata, and Chocolate Peanut Butter Banana flavors. Based on that, and the fact the brand just dropped its muscle building formula Strength Stack, we didn't expect to see any more Barbell Brigade supplements until then.
It turns out, tomorrow, the reputable gym is adding yet another product to its growing family of supplements with the Barbell Brigade Multi-Vitamin. The brand has packed this one with a full blend of vitamins and minerals for overall health. Barbell Brigade hasn't made this your typical multivitamin however, also throwing in a handful of other ingredients for complete support of mind, body, heart, and gut.
On top of the more typical multivitamin ingredients, Barbell Brigade Multi-Vitamin comes with features for focus and brain health in 5-HTP, lion's mane, reishi mushroom, and premium NeuroFactor. There is also high-quality MenaQ7 vitamin k2 similar to Inspired's comprehensive multi, Aquamin algae minerals, BioPerine for better absorption, and the digestive enzyme blend DigeSEB.
As mentioned, Barbell Brigade is looking to launch its multivitamin supplement much later in the day tomorrow at precisely 7PM Pacific Time/10PM Eastern. The brand has yet to confirm the price of Barbell Brigade Multi-Vitamin, although seeing as it is a more premium vitamin and mineral product, we imagine it costing closer to its other supplements more than a traditional multi.