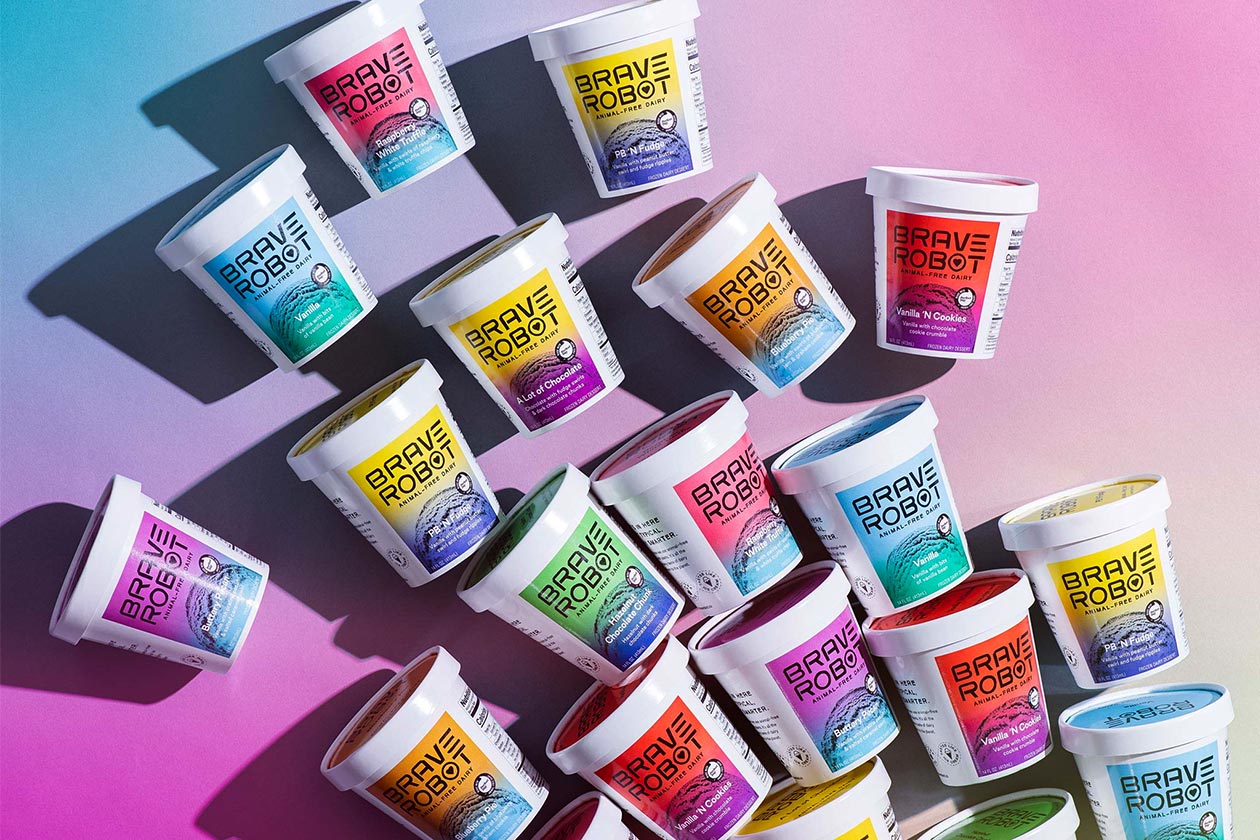 Brave Robot is a fresh new frozen food company that doesn't exactly fall into the functional realm, but it has an interesting flagship product that features a unique key ingredient. Brave Robot star release is an ice cream that promises the taste and texture of traditional dairy ice cream, but with an innovative twist. The product is made with sugar, coconut oil, and the surprise ingredient, animal-free whey protein.
Brave Robot's animal-free whey protein is exactly what it sounds like, whey protein made without the cow. According to the brand, it takes a "guided-by-nature approach, that uses plant sugars and some old-fashioned fermentation". The end result is, as mentioned, an ice cream with the taste and texture of traditional dairy ice cream, but it's animal-free and lactose-free.
The new Brave Robot ice cream has hit the market in eight different flavors, all of which sound delicious. Some of the tastier options include A Lot Of Chocolate with fudge swirls and chocolate chunks, and Vanilla 'N Cookies featuring chocolate cookie crumble. There is also Buttery Pecan with praline pecan and a salty caramel swirl, and PB 'N Fudge with fudge ripples through peanut butter swirls.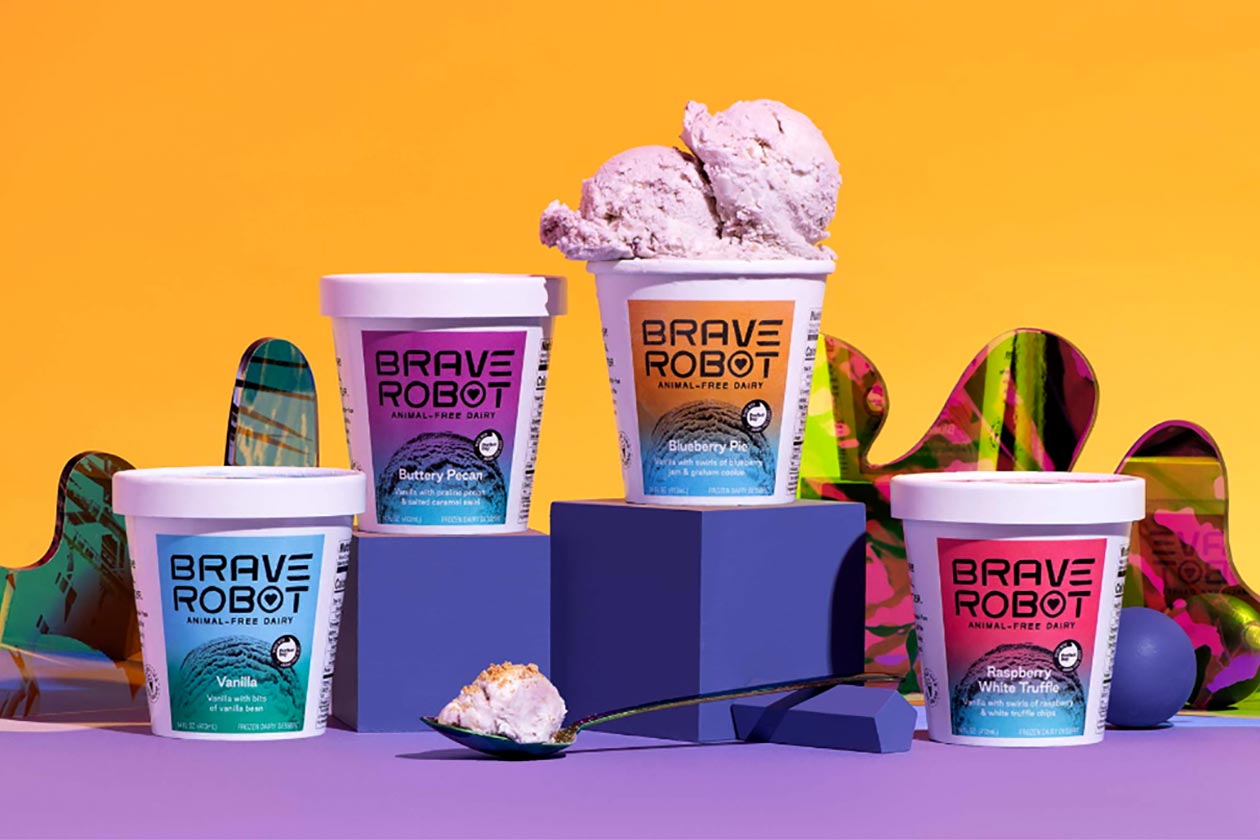 As for the nutrition profile on the ice cream, as mentioned, it is far from functional, being closer to traditional ice cream than some of the higher protein, lower-calorie offerings on the market. The product's straightforward Vanilla flavor, for example, provides 9g of protein per single pint tub, a hefty 57g of carbohydrates with 49g of that added sugar, 47g of fat for a total of 690 calories.
You can read more about Brave Robot and its innovative animal-free whey protein powered ice cream on its website, where you can also purchase bundles of the product. Directly through the brand's online store, you can grab packs of four tubs at $58, although you don't get to pick the exact flavors. There is also an eight-pint pack with one of each flavor at the more cost-effective price of $80.