ESN Designer Bar Review: Serious contender for best protein bar
Aug 12th, 2020
Since the European brand ESN launched its high-protein, Designer Bar, we've had a number of people reach out and comment on just how good they taste. While we get a lot of messages like that, several people likened them to our number-rated Barbells Protein Bar. That immediately caught our attention and encouraged us to find out first-hand just how good ESN's Designer Bar is.
We got our hands on the Designer Bar's three flavors in Almond Coconut, Peanut Caramel, and Hazelnut Nougat. The product packs 14g of protein, 6g less than the typical amount of 20g, around 13g to 15g of carbohydrates, less than 2g of sugar, and about 4g of fat. It is a small protein bar, as you can see by the 14g of protein, although that almost always leads to better taste.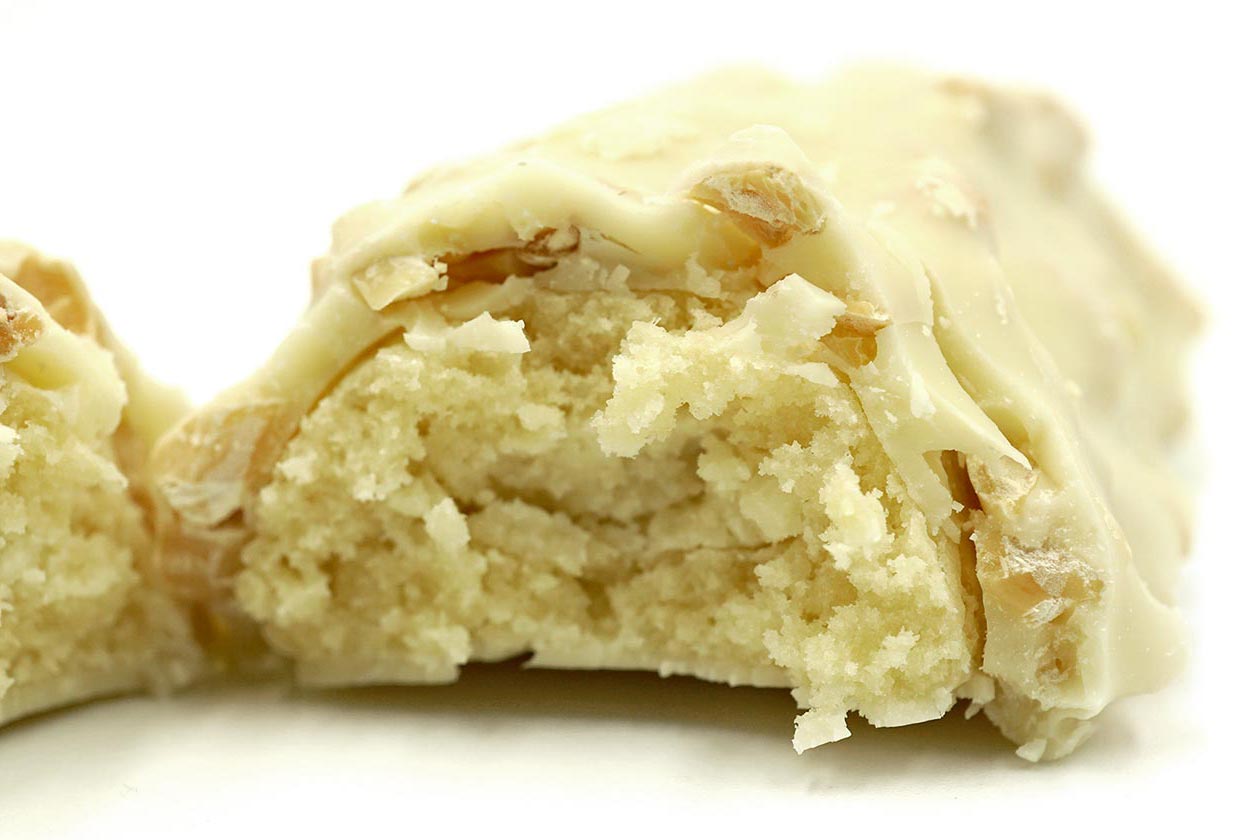 Review
The comments about ESN's Designer Bar being on the same level as the Barebells Protein Bar and other top-ranked protein bars, is most certainly the case. The German brand has put together a truly delicious candy bar-like snack that not only delivers realistic sweetness and all of the flavors each variant promises, but it has a consistency that makes you forget it's a protein bar.
The product comes with a solid and sweet outer chocolate layer with nuts sprinkled throughout. Underneath that is a smooth, doughy center, that does seem quite thick, although it is incredibly easy to sink your teeth into and chew. As mentioned, the result is a candy bar-like protein snack that does not disappoint in any of its flavors, Almond Coconut, Peanut Caramel, or Hazelnut Nougat.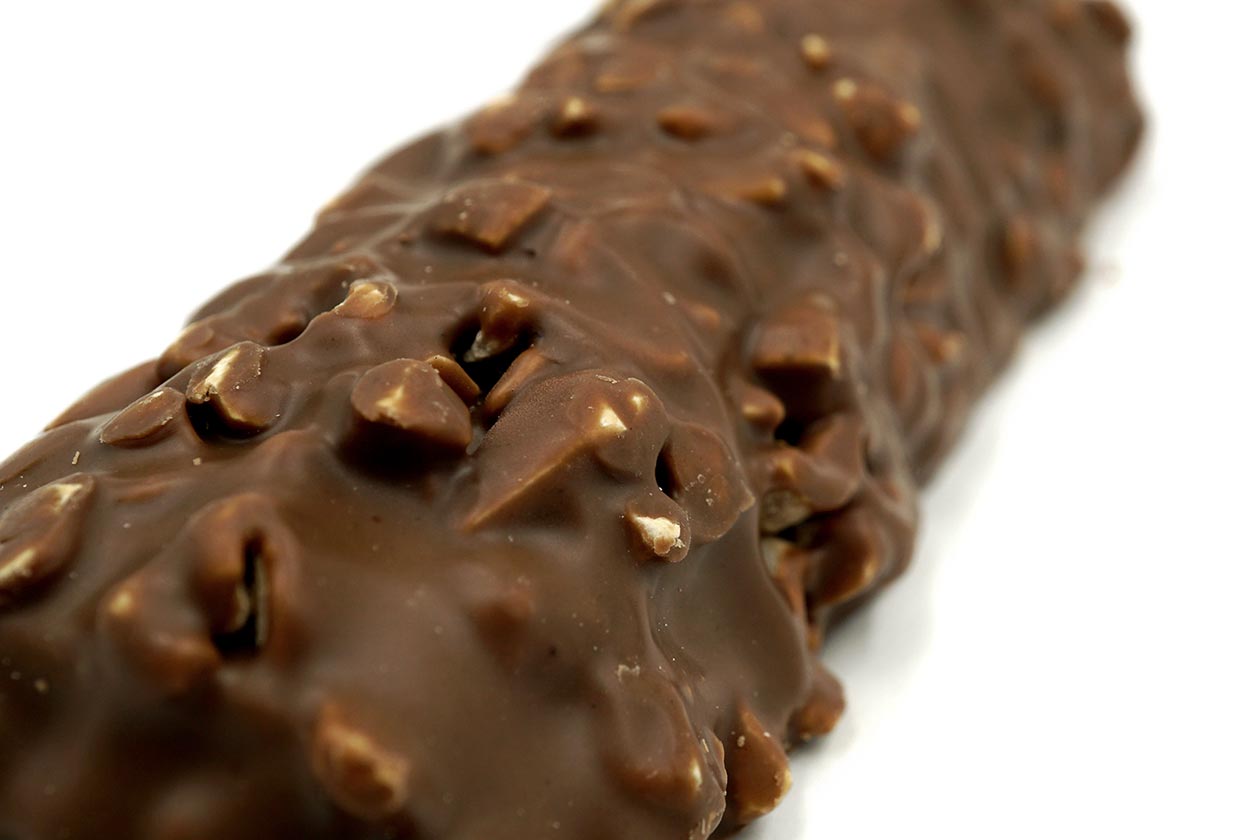 Of ESN's three Designer Bar flavors, the Almond Coconut is our least favorite but still better than the majority of protein bars out there. It has a light touch of coconut that finishes with a more noticeable almond flavor. As for the other two, Peanut Caramel and Hazelnut Nougat, they come through with experiences you won't forget.
The Hazelnut Nougat Designer Bar combines a sweet milk chocolate flavor from the outer layer with an obvious nougat taste and hints of crunchy hazelnuts, that will have you questioning the calories on the label. The Peanut Caramel is the king of the product, featuring a mix of chocolate, gooey caramel, and crunchy peanuts that makes it feel like you're actually eating a high-sugar Snickers bar.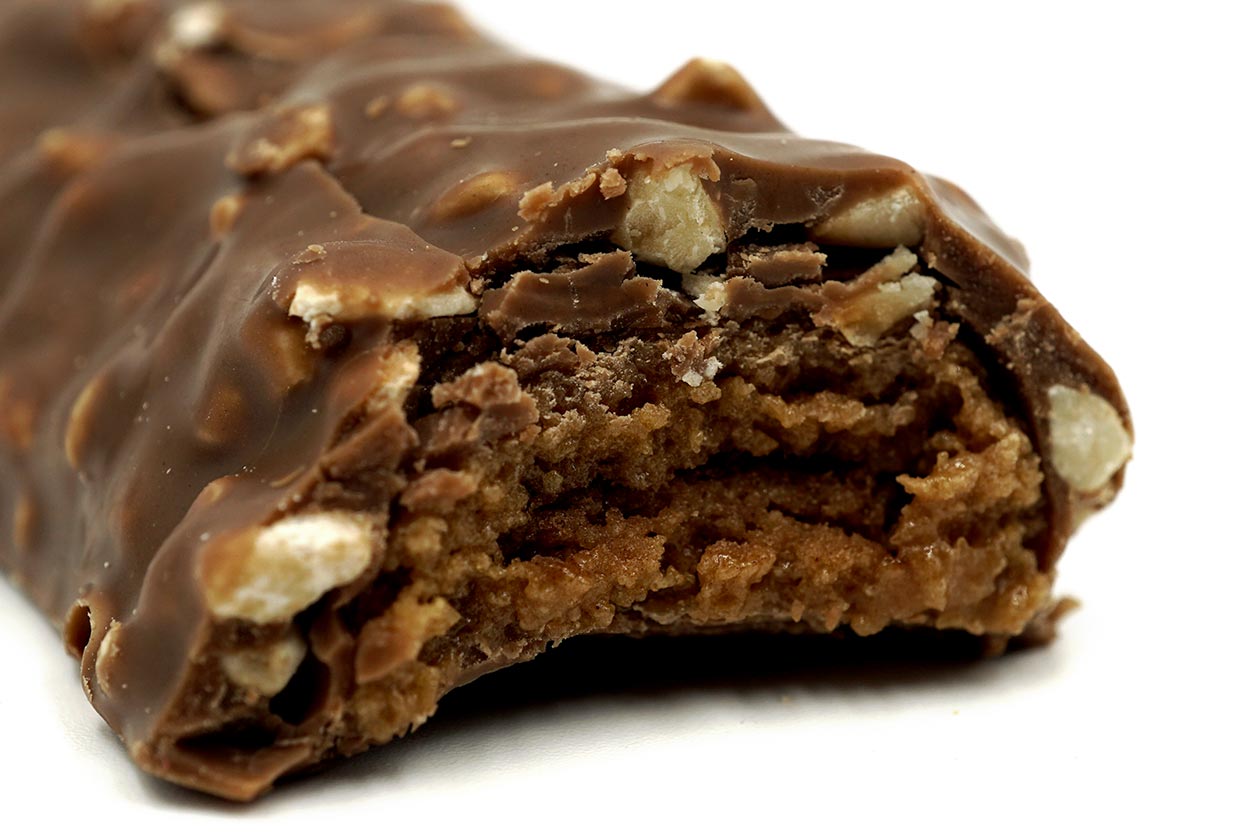 Summary
ESN's Designer Bar is one of the tastiest protein bars we've had the pleasure of reviewing. The product's combination of incredible flavor and smooth consistency make it easily one of the best entries in the increasingly competitive protein bar market. It doesn't have as much protein as a typical bar, however, its macro balance is similar, giving you the freedom to throw down one and a half or even two.
The only area the ESN Designer Bar loses to its competitors is in variety of flavors. The product currently only has three options, one of which isn't as impressive as the others. The Barebells Protein Bar has 12 on its menu, with the majority of those being extremely enjoyable. With that said, the Designer Bar has the potential to take the lead with more flavors, especially if any are as good as Peanut Caramel.