HR Labs announces Riot Act and is giving away £500 worth of supplements
Aug 14th, 2020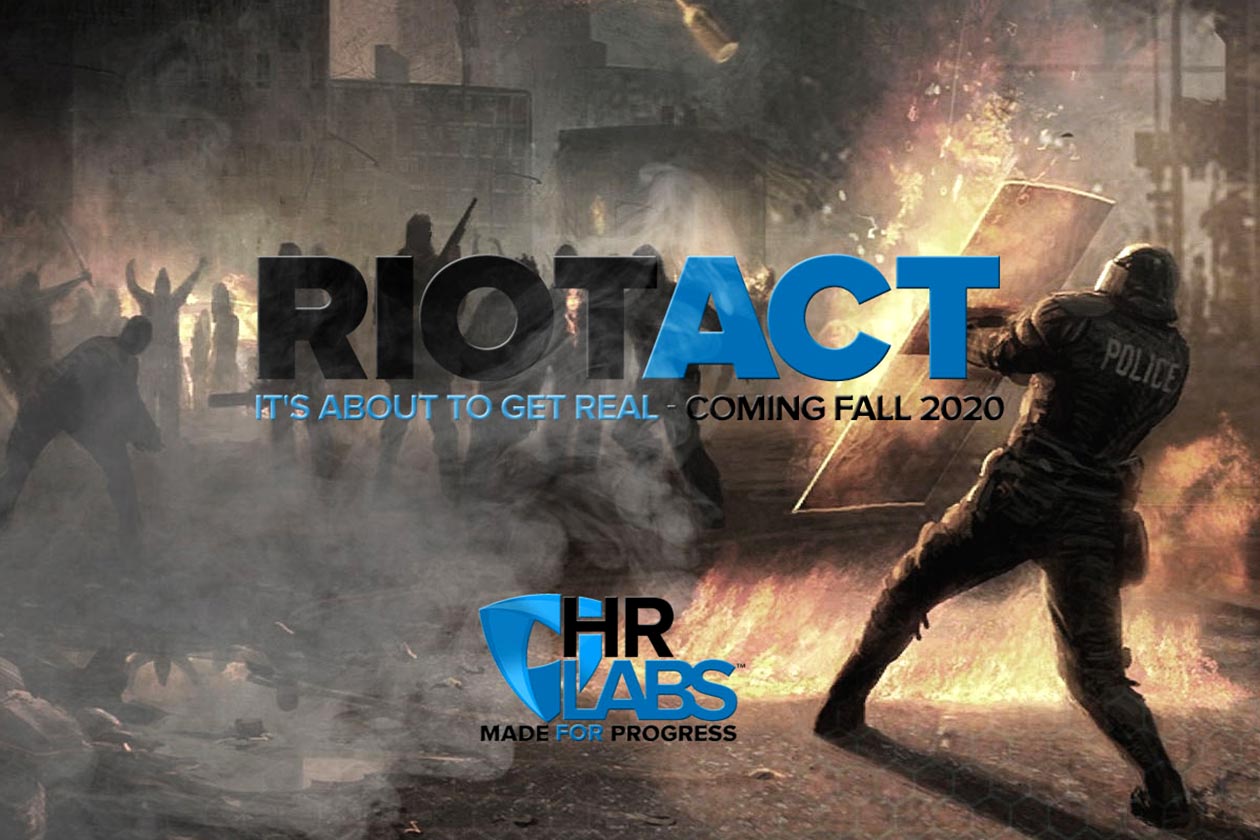 The up and coming UK brand HR Labs, who has built quite the reputation on its solid but small selection of four supplements, is gearing up to release supplement number five. The brand that is exhibiting at our Stack3d Pro Expo this week and giving away a huge £500 in product, has begun teasing an exciting and promising new product named 'Riot Act'.
HR Labs has not shared a single picture of its latest supplement, but has shared a good amount of information. Riot Act is going to be a pre-workout, which is something the brand already has with Defib. While Riot Act will be in the same category as Defib, it won't have the same ingredients, as the brand has formulated it as a more stimulant heavy pre-workout.
The only other pieces of information HR Labs has shared in regards to Riot Act is that it will be fully transparent with no proprietary blends, have two unique flavors, and the usual 30 servings per tub. More details for the promising pre-workout are going to be along soon with the UK brand currently aiming to have it available between September and November.