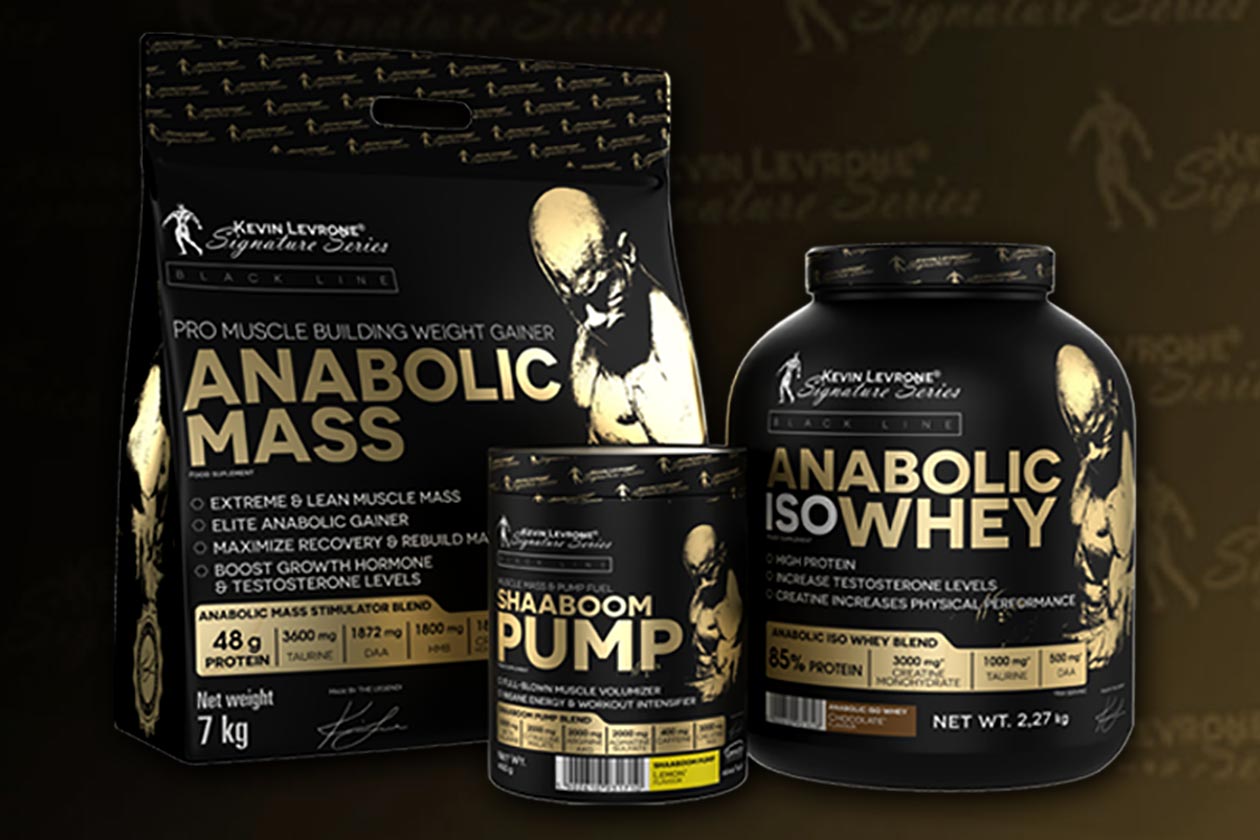 Since first posting about Kevin Levrone's supplement brand, Levrone Signature Series, a lot of people have asked where you can buy the popular bodybuilder's line in the US. For years the answer has been nowhere, as we had yet to see a reliable retailer or distributor carrying the brand that has proven to be quite popular in a number of different countries in Europe.
For all of Kevin Levrone's many fans in the US, good news has come in this week, which is that Levrone Signature Series is finally making its way into the country. According to Levrone, the process has begun for distribution of the brand in the highly competitive American market. It won't have anywhere near the selection it has in Europe, with only a handful of items to start.
Levrone Signature Series' initial lineup for the US will include three of its older Black Series supplements with the pre-workout Shaboom Pump, the more stimulant powered Scatterbrain, and the full-spectrum amino EAA. There is no timeframe on when the brand will be available in the country or any confirmed stockists, just that those products are coming in two flavors each.
As mentioned, Shaboom Pump, Scatterbrain, and EAA are only a fraction of the Levrone Signature Series family. The brand has many other supplements available in Europe, including several protein powders, entirely separate series, and even protein bars. We imagine if the US launch goes well, some of those other items will make there way over, and slowly fill out the line.