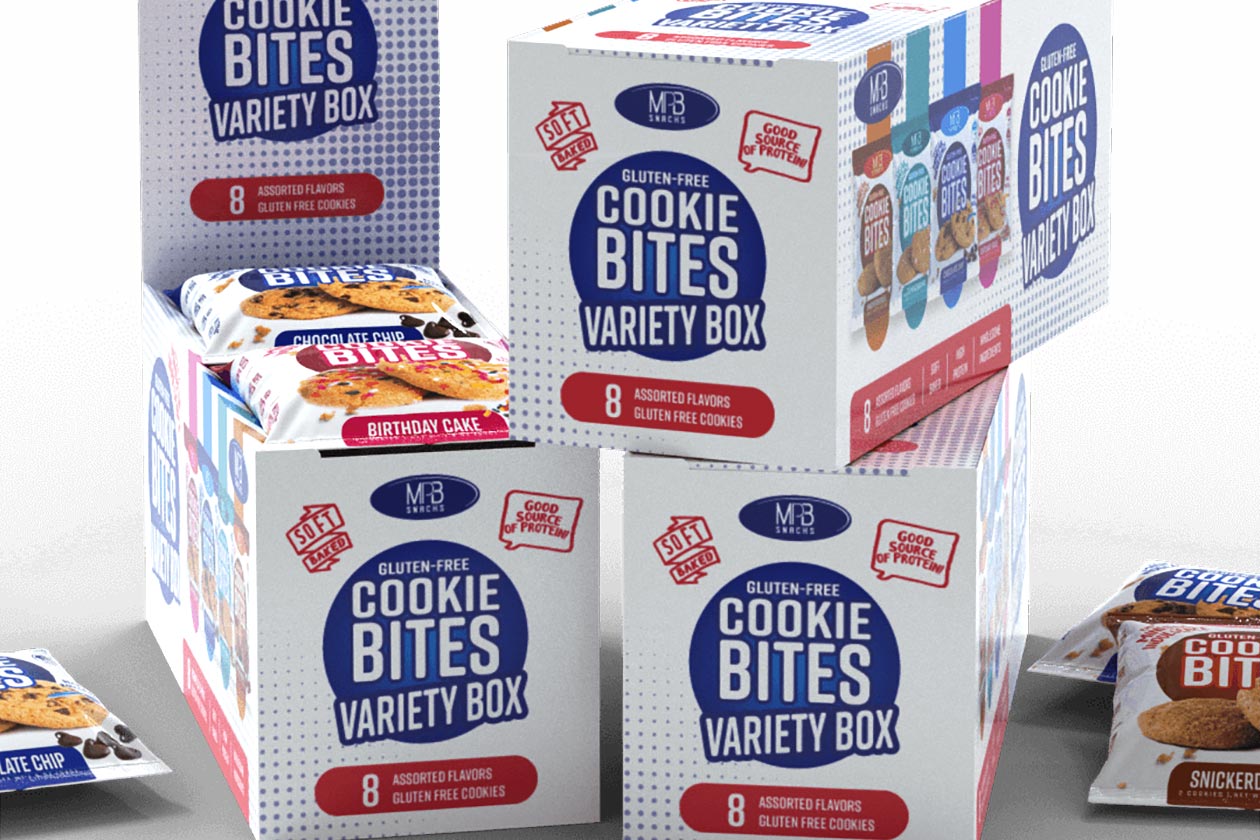 The functional brand MPB Snacks, originally known as My Protein Bites, is now giving future fans a chance to try its flagship product without investing in an entire box of one flavor. The creative company has come out with the Cookie Bites Variety Pack, featuring its delicious and high-protein Cookie Bites in a variety of flavors, all bundled into the one pack.
MPB Snacks' Cookie Bites variety set comes with eight packs of the Cookie Bites, so two less than a traditional box of ten, although it does still carry the same regular price of $24.99. The upside, however, as mentioned, is you get a selection of flavors as opposed to one, with the Variety Pack including two of each of the protein snack's four flavors.
For those unfamiliar with MPB Snacks and its Cookie Bites, they are available in Birthday Cake, White Chocolate Macadamia, Snickerdoodle, and Chocolate Chip flavors. To celebrate the release of the Cookie Bites Variety Pack, MPB is discounting it for a limited time, dropping its price down to $19.99 and making it the same value as a regular pack of eight.