Myoblox limited and colorful Pinata Dust flavor arrives for Loco
Aug 28th, 2020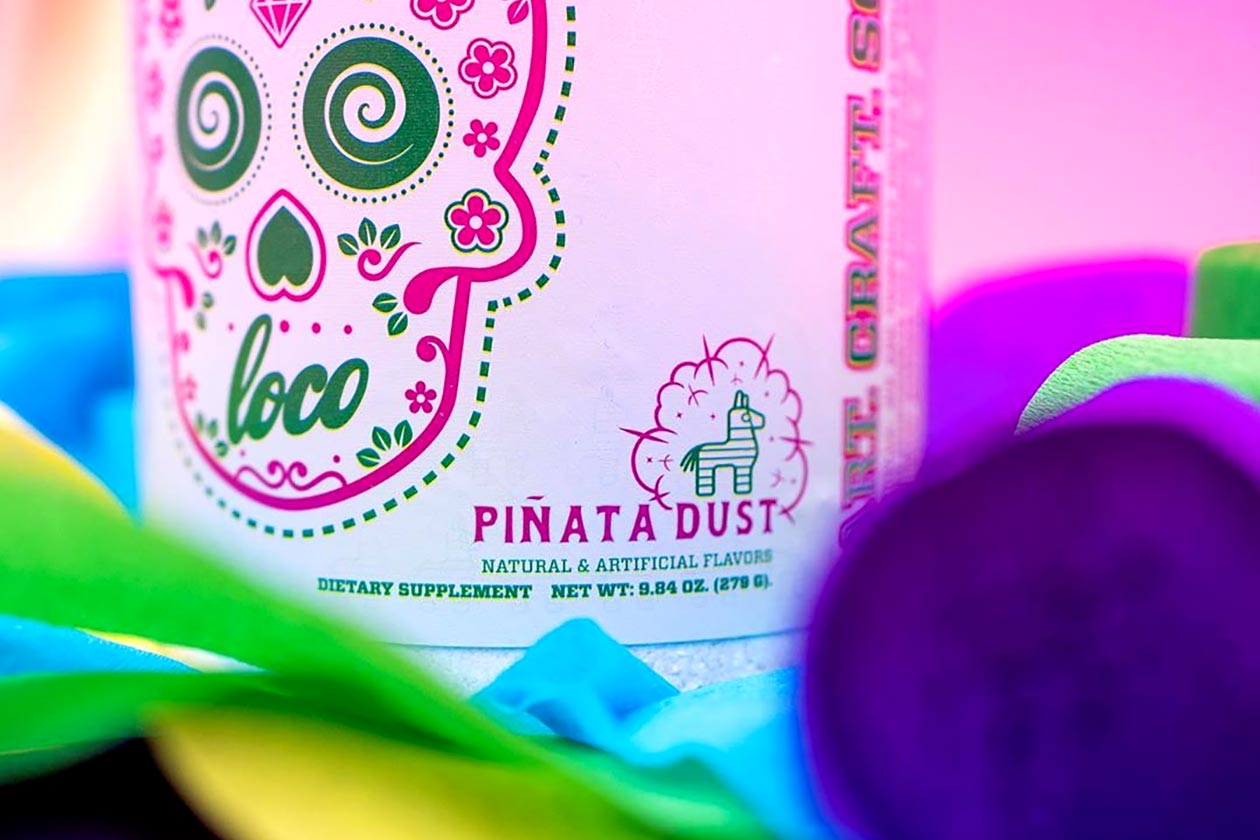 Myoblox's latest limited-edition supplement has arrived this week, with the colorful Pinata Dust flavor of the brand's stimulant pre-workout, Loco. Like all of the limited products from Myoblox, Pinata Dust does feature a different combination of ingredients compared to the regular Loco. It's not a completely refreshed formula but should make for a slightly different experience.
You can see the blend of ingredients Myoblox has brought together for its Pinata Dust Loco in the image below, with some of the key ingredients missing being beta-alanine and betaine. The brand hasn't just removed ingredients though; it's also added a few new ones. The pre-workout features alpha yohimbine and Nivadren, neither of which is in Loco normally, and should bump up the intensity.
The official Myoblox website is one of the first places stocking the new Pinata Dust Loco, and as mentioned, it is a limited-edition supplement, so it won't be around forever. The brand has actually only produced 1,000 units of the alternative flavor and formula, with a single tub of the product directly from Myoblox costing $1 more than the regular version at $45.99 for a tub of 18 full servings.