Aug 28th, 2020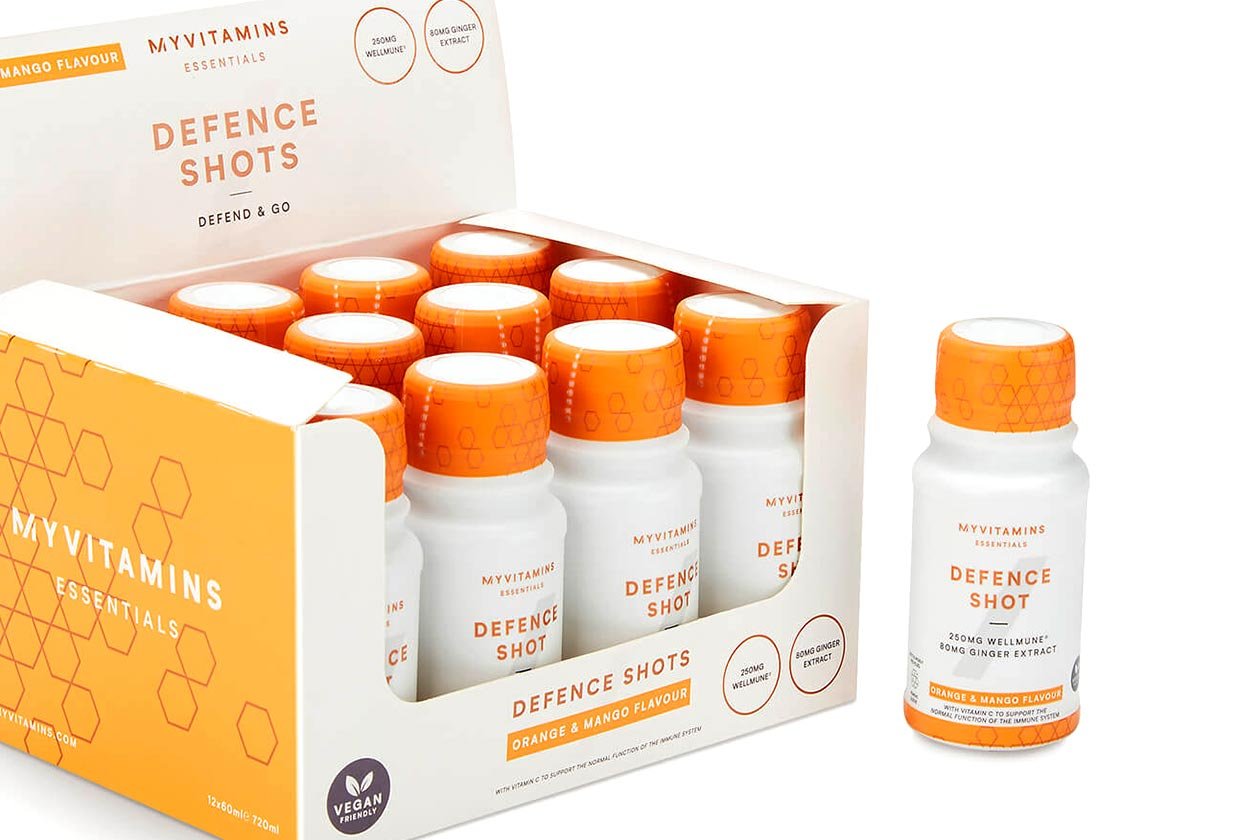 While we have seen a significant surge in the immune health market over the past few months, with many major brands putting together dedicated immune supplements, they've mostly been capsule formulas. Of course, there is nothing wrong with that, so long as the products come through with reliable combinations of ingredients to do what they need to.
Myprotein has just introduced another immune support supplement, although to mix things up, it does not come in traditional capsule form. 'Defence Shot' is the newest product from the international brand that aims to support and protect your immune system, but instead of coming in pill or even powder, Defence Shot is a compact, 60ml liquid shot.
Myprotein has packed the convenient shot with various vitamins and minerals, including a moderate 100mg of vitamin c, ginger extract, and 250mg of Wellmune branded beta-glucan. Defence Shot from Myprotein, is of course, flavored with the one Orange & Mango option, and is now available from myprotein.com at £32.99 (43.82 USD) for a case of 12.